Experienced Managed Service to Rescue from Break/Fix Cycle
Technologies are redefining industries amidst the new normal that this pandemic has forced upon businesses. Managing the technology details is more crucial now than it has ever been before with managed server provider by the side. 
Regardless of industry, no company can hope to succeed without using digital technology. Two-thirds of the world's population now possess mobile devices, facilitating a growing number of everyday interactions. 81% of companies see IT as a market enabler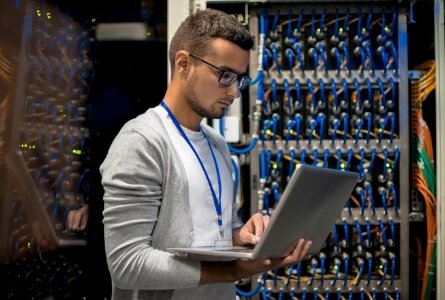 Responding to the rising IT Cost and Complexity
With corporate intranets, the software provides suites, social media channels, and cloud-based services. The list of platforms that managed service providers must handle is longer than ever — as are the related costs. 44% of companies intend to increase their technology spending in 2020, up 6% from 2019. 
Fortunately, there are prudent ways to handle increasing uncertainty while reducing costs. Managed service providers assist companies of all sizes, from minor to medium-sized businesses to corporations, in streamlining and enhancing their information technology operations. 46 percent of companies that choose top global managed service providers MSP could reduce their IT costs by at least 25%. 
The most significant non-recurring IT costs are associated with cybersecurity. The estimated cost of repairing the damage caused by a cyberattack is $879,582! A constantly monitoring, constantly vigilant managed service provider will bolster your defenses and avert attacks before they occur. Additionally, recurring in-house expenses such as essential maintenance can consume up to 65 percent of a standard IT budget, but MSPs can save up to 40% on these costs. 
The pros of shifting to one of the biggest managed service providers are numerous and important, particularly when it comes to providing benefits to the company: 
Optimize Existing Resources 
Hiring, recruiting, and equipping your IT department with the resources necessary to manage the technologies is time-consuming and costly. Do not squander your valuable IT personnel on reoccurring oversight issues. Hiring managed server provider enables you to offload routine tasks, allowing you to concentrate on strategic planning and income initiatives.
Eliminate Unexpected IT Costs 
The fact that forecasting your future needs is almost impossible makes long-term planning a headache for IT departments. 
Outdated infrastructure

 

New security concerns

 

Growing workforces

 

Regulatory changes

 

Security incidents

 
Can a mission-critical piece of hardware fail well in advance of its planned end-of-life date? Will a new cybersecurity risk vector compel many systems to undergo an emergency update or patch? Unexpected issues emerge and throw the carefully allocated resource plans into disarray. MSPs have predictable but versatile cost structures that can scale with your business's changing needs. 
Get Instant Access to Expert-level Support 
You can have complete peace of mind because you know that the devices and networks would be watched by skilled and talented technicians around the clock. If they become problematic, proficient specialists with managed service providers are ready to put things in order. 
Comprehensive Data Protection 
While data is indispensable to modern business operations as a source of actionable information and trend finding, it can also do significant harm to a company's image and operations in the wrong hands. Equip yourself with managed server provider who uses industry-standard firewalls and security protocols to prevent prying eyes and unauthorized guests from accessing your confidential data pools. 
Develop Redundant Disaster Recovery Planning 
Sooner or later, any digital device will cease to function. The unplanned crash on your computer, power outages due to malware, the loss of data due to ransomware attacks, and hard failures will cause you to stop using the backups that are complete. As a result, you would miss out on the expeditiously implemented are a necessity. A good disaster recovery plan by managed service provider allows for as little downtime as possible while keeping progress. It makes getting back to a normal state almost instantaneous. 
Increase Organizational Agility 
IT standards evolve at a breakneck rate. New platforms and management software are constantly being created, while older ones experience significant changes and updates regularly — or vanish entirely. And large organizations must find ways to become more agile and adaptable in the face of an accelerating pace of change. MSPs ensure that the company remains competitive and that the services you use are used effectively. 
Boost IT Staff Productivity 
For certain companies, managed server provider replaces their in-house IT department; for others, it supplements it. One of the responsibilities of enterprise-managed service providers is to complete a gap in your IT staff, add workforce, and aid your progress towards a digital transition.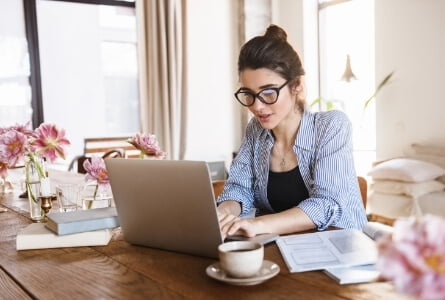 Improve Customer Satisfaction 
When there are insufficient professional workers on hand in information technology, typically, the consumers suffer. Continuous wait times for assistance, issues that are not resolved the first time correctly, and unmet expectations all contribute to negative word of mouth and online reviews. Adding a managed service provider (MSP) that understands consumer needs and is committed to providing high-quality connections is the quickest way to improve the brand profile. 
Do not overburden the IT resources. 
For small companies, effective asset management is complex because they lack network and IT services. The more sophisticated the organizations' digital technology becomes, the less everybody fully understands it. 
Issues are ignored, problems remain the same, and deliveries are forgotten. A minor headache at the beginning leads to a costly catastrophe down the road as managed services provider ensures that repairs and maintenance do not wear out. 
Controlled service providers counteract unforeseen infrastructure failures with preventative measures and strictly enforce upgrades. Emergency remedies are in place in the event of a catastrophic crisis, which significantly reduces the problem. 
Set your IT systems up for success in 2020 by ensuring they can support productive growth, simplify business processes, handle increasingly complex offerings, and safeguard your network and records. 
Share This Post