CISO Stressbusters: 7 ways to overcome cybersecurity challenges
Stakeholder management is crucial in defining the Chief Information Security Officer (CISO) in an enterprise. In many organizations, cybersecurity services take center stage to support various departments' functions by adequately considering each one's budget. 
Changing an organization that is set up in its way can be a challenge (even though you are hired to do this). But if you undertake a digital transition or looking to put a business into conformity, you will all need to see that working together on the initiative is in your greatest interest. 
Check out these 7 key points necessary to follow by CISO to weather the security storms: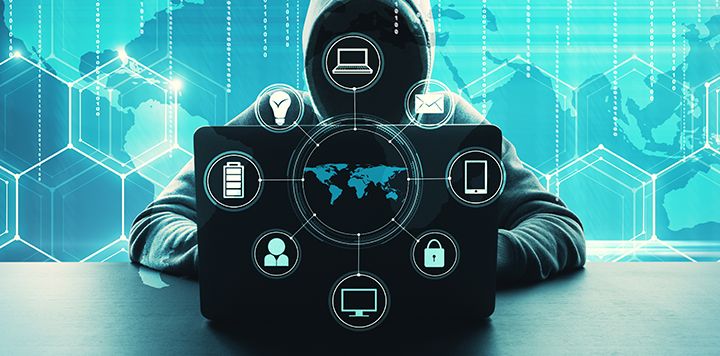 1. Driving Business Engagement 
In this sector, many reputed CISO work on a new project or alter an existing system CISO generalist who works in the other branches bound to achieve something special in all positions. A typical cloud security provider will do work ranging from improving compliance to refining the response plans for accidents or harmonizing with international standards like COBIT 5. 
The emphasis is on introducing the modifications required to make a difference and then finding a good successor to manage and run it in a huge, complex environment. An average tenure as a CISO would be two to three years. Still, some CISOs hold their position for 6 to 8 years and work in large complex environments that involve mining organizations' data. They have a good relationship with their management where the CISO feels valued, and in return, they can help the company. Management participation and mutual support for the company are key to making a good CISO. 
2.
Know what you want to accomplish
The state of business operations is sometimes impossible to assess when you are too much involved in it. Often, the CISOs know how bad it is when you start a job and try to fix all they can without compromising the security protocols. But if there is no help and connectivity, it's not worth being exhausted for more than two years if the business does not follow the required security norms. This is one of the common reasons why many CISOs leave the organization in the short term. 
Often, when the CISO achieves the first set of goals, others may come up as a demand from the enterprise. In certain circumstances, they are hired for a planned result for a specific period. They can either accomplish the project in the given time or wind up the tasks before the date. The organization then introduces other tasks and provides CISO with ongoing work to help them create a difference in the business' IT environment.
3. Hire and build the right talent
The last challenge is to recruit the right talent, particularly in the countries where there is a lack of necessary skilled workers. There is a very competitive market for qualified people in the Asia-Pacific region, where it is easier to outsource to cybersecurity in cloud computing Services.  
Finding the right talent is difficult than what one can imagine since you need to have the skilled resources that fit in your budget. Also, such professionals can quickly grow when given adequate training. 
4.
Find mentors and advisors
Not many people know what CISOs are doing, and sometimes they won't get the internal help you need. It is all about finding the right mentor who is more experienced in securing a larger enterprise. These CISOs can find the right mentor in any sector or country, and this person can fit anywhere in the organization for the security role they play in an organization. 
Vendors and partners may also be a good sounding committee and advice source. They can introduce businesses with their CISO, who can provide a lot of useful insights. Look for the customers having the same insights and external views I enjoyed in my previous roles. Customers appreciate the perspectives you can bring, help them make difficult choices, and develop their strategy. 
5.
Facing 
Burnout 
while Ensuring C
areer 
P
rogression
It's not easy to be a CISO. In safety accidents, you are on the frontline; regular 9-5 is almost impossible. Some countries are not large enough to have enough developed CISO organizations. For example, the number of CISO roles in Malaysia or Indonesia is small. Australia is much larger. Singapore has many more potential, but it is still not as big as countries elsewhere in the world.
CISO is also passed to consultants, advisors, or even early retirement. CISO's removal and non-executive directors on company boards are very normal, where their expertise is invaluable. As a virtual CISO, you can share and endorse knowledge, work on unique tasks (such as team recruitment), share expertise, and educate a company without being constrained by permanent jobs. When a CISO goes on, it also reduces the pay in exchange for decreased tension and restored family time. 
6.
Maintaining 
Discipline and 
H
uman 
C
onnections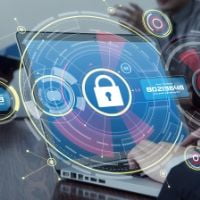 The CISO's work life will have many disruptions, and therefore, it is necessary to focus on physical and mental well-being as the career progresses. Therefore, it is critical to take daily breaks, take the fresh air outdoors, and keep some physical movements even while working. Take time for meditation or physical activity for your mental health. COVID-19 stressed the importance of building a robust immune system, which is why balancing health with work is crucial. 
Building an ally network of CISOs within and outside the business environment is vital to retain a sense of balance, perspective, and support. Now that businesses worldwide are easily connected, professionals can check with others in the ecosystem and share updates at the community level. 
7.
Truths to remember
It's a wake-up call for companies that may want to recruit a CISO or fill in the organizational requirements. CISOs are more than just a quick fix job-doer. Business managers and management teams must provide the CISO with sufficient resources and capacity to handle risk and help the organization thrive. Here are the few truths that every business should know while hiring the CISOs. 
CISO's 

don't

 have to create security accidents

;

 instead, they handle it well.

 

For performance, CISO requires access to any corporate unit.

 

CISOs must realize the effectiveness of business to refine processes.

 

CISO must work with their peers, so they are not a standalone team.

 

The CISOs must engage in all risk management technology choices.

 
For many cybersecurity experts, becoming a CISO is a dream career. They are the ones who can provide cybersecurity solutions for SMB that can take on the challenges and compete at a higher level. The role of such information security officers is evolving with time, creating a more mission-oriented team of experts. Join the bandwagon of cybersecurity by hiring a dedicated CISO for your project provided by Computer Solutions East. 
Share This Post