Cybersecurity Threats Are on the Rise. Partnering with a Managed Service Provider Is Your Best Defense
While the tremendous growth of the digital economy has increased markets and operating efficiency for companies worldwide, those advantages have not come without costs, the most important of which is the growing threat of cybersecurity attacks. 
Data breaches that are embarrassing, credible, and business-stifling have become an all-too-frequent headline in the modern age. In the first quarter of 2019, approximately 4 billion records were disclosed, a 54% increase over the same timeframe last year. 
Global cybercrime losses are expected to exceed $6 trillion annually by 2021!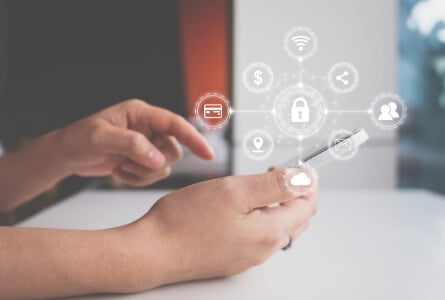 Constant vigilance, robust emergency preparation, and redundant backups are needed to protect your company from the business-destroying menace of hackers, malware, phishing, and the ever pool of cyber threats. A top managed service providers managed service provider (MSP) is by far the most efficient and cost-effective method of preventing and minimizing these risks. 
Not holding back, the data. 
Once a rarity, ransomware, malware that encodes your data and locks down your computers, rendering them unavailable unless you pay the intruder a ransom, has become surprisingly prevalent: 
In 2019, half of all companies in the United States faced a ransomware attack of some kind. 

A ransomware attack targets 

Every 14 seconds, a new company.
There is no way to decrypt a device that has been infected by ransomware, and sometimes, even after paying the ransom, the attackers are unable to decrypt your data. Only a systematic and constructive recovery strategy will bring the system back to life using managed IT security services providers. Without protection, organizations incur an estimated loss of $133,000 per assault in depreciation, personnel, hardware, and software problems, and missed opportunities. 
When these attacks occur, having a solid plan in place can mean the difference between life and death. Managed service providers' future has 96% of companies implementing a universal backup solution can completely recover from a data breach without experiencing significant disruptions to their operations. 
Securing the cloud 
Almost every significant company today is undergoing or has completed a digital transformation. Connected systems conduct most big business: only about half of the companies stored confidential data in the cloud in 2015. By 2017, the number had increased to 85%. 
Today, the cloud is a critical component of digital business technology, offering an almost infinite variety of options with managed IT security services providers. The right MSP will maximize your business's remote computing expenditure and ensure that every file and asset is entirely safe during its transit to and from the cloud. 
Owing to analysis paralysis, many managed IT security service providers are unable to implement cloud services. They risk being trapped into a bad arrangement due to the abundance of competitive options and opaque global features and pricing structures leveraging the best-managed service providers. 
Industry-leading managed service providers (MSPs) have the expertise and experience to direct companies into the cloud environment, identify the right solutions for their unique operational and financial needs, and ensure their cloud-based applications are still up to date compliant with best cybersecurity practices. 
Preparing for data disaster 
It is not a matter of whether the storage solutions will fail, but how long and when. Approximately 140,000 hard drives are scrapped per week in the USA. 
Out of all accidental data losses, 35% are the result of malware, 15% are due to human error, and the remaining data disasters are an inevitable result of technical malfunctions:

 

$44 out of every $10,000 in revenue is because of downtime

 

60% of small companies will be bankrupt after a significant data loss.

 
When the risk is higher for larger organizations, the ramifications may be severe. In that context, heading without accurate backups with managed IT security services providers is extreme irresponsibility, mainly when there are realistic solutions with managed IT security services providers that simplify and streamline backups. 
Also, it can reduce recovery time to mere hours (or even minutes in some cases), ensuring that your company does not skip a thing when the inevitable occurs. 
Additionally, while the data recovery plan will appear to be flawless on paper, a real-world audit committee is needed to ensure it will perform as expected when it is required. Despite this, a third of small and medium-sized businesses can report infrequent plans. 
Hiring an MSP that stays vigilant 
The most heinous cyberattacks are the most difficult to track, and all too many organizations lack patience in monitoring and reacting to threats. On average, almost 200 days pass until a breach is discovered, providing hackers with enough opportunity to profile the network, intercept or change confidential data, and insert backdoors for potential attacks. 
Additionally, an in-house IT group would be familiar with the applications used by their company. A managed services provider (MSP) that runs IT for many organizations, each with its specific software solutions, would inevitably have a much more comprehensive range of experience. Individual companies profit from the prevention of vendor lock-in.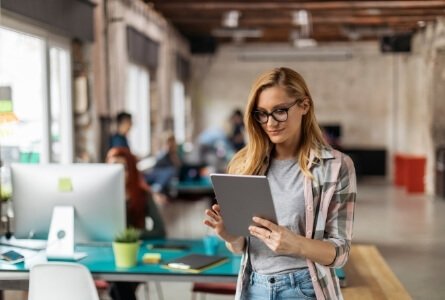 Sometimes, companies cannot move to another approach, mainly through their new framework is no preferred arrangement for their needs. They have already invested significantly in a particular platform and trained their IT team to handle it. MSP users have much more versatility in pivoting and upgrading as industry realities change by hiring managed IT security services providers. 
Additionally, managed providers' benefits are more aligned than those for "break-fix" models while waiting for something to break before remediating the issue. When enterprise-managed service providers' mistakes favor the support provider, they can disincentivize to help their customers avoid difficulties. Since controlled services are a continuous, 24/7 activity, all organizations are encouraged to prevent fires from starting in the first place. 
Years of effort are required to create a prosperous company, but unstable systems can jeopardize all that progress. Managed service providers are on the cutting edge of modern cybersecurity, ensuring that the critical business processes do not follow the statistics. 
Share This Post