Cloud Applications as a Way to Enable Business Growth
Cloud computing has several advantages for your organization. It enables you to establish a virtual office effectively, allowing you to connect to your business from anywhere and at any time. Access to your data is made even easier by the rising number of web-enabled devices utilized in today's corporate environment. People have seamless access to digital devices enabled by Microsoft 365. Not only is cloud computing a modern-day trend with a creative solution, but it is also a reasonably new paradigm that is relevant to many kinds of businesses.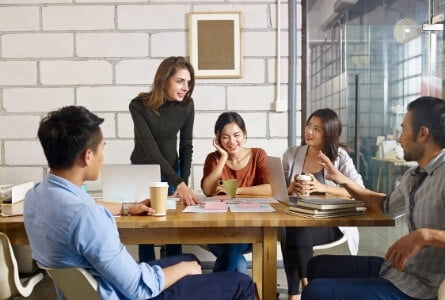 Businesses that rely extensively on cloud computing are more robust to crises than ever. Cloud computing is the most effective way to manage extended teleworking periods or adjust IT usage in response to activity surges or declines. This is especially true during times of adversity or rehabilitation. Discover how cloud migration and multi-cloud solutions with Microsoft 365 offer your business a much-needed overhaul in a competitive environment. 
Many people believe that computing is only utilized as a backup for the operating system, but it performs other business tasks. The following are seven significant advantages of cloud technology for companies. 
Cost Optimization
Small-scale cloud computing may decrease numerous expenses, including electricity and cooling costs, server maintenance, upgrading prices, and software licensing for Microsoft 365. Up to 49% of company owners use Cloud Computing for their companies. According to Microsoft's modern workplace, you will only be paying a low monthly or one-time compensation fee to the service plan negotiated with the cloud computing service provider.  
Thus, the royalty charges on automation tool licenses are reduced, all of which run on cloud-based computing. Not only are they able to save on technology that is very soon outmoded, but the software also introduced by this technology is far more versatile. It permits numerous resource convergences and is much easier to operate. 
Promotes Remote Working 
Cloud computing enables small businesses teams operating in faraway places to interact efficiently on documents without relying on email back and forth. From calendars to task lists, everything is accessible from anywhere and when you implement Microsoft 365 across the organization. This means, if employees need access to your documents and records when you are offsite or at home, you can quickly and easily connect with your virtual office anytime you need to use any web-enabled computer. 
Robust Backup Mechanism
Cloud storage is one of the most significant benefits of cloud computing. Any relevant company data may be kept on the cloud, making it more accessible and useful. Your data is accessible from any device and from any location, which is excellent for remote employees and companies. 
Additionally, the cloud has an integrated information backup and recovery procedure that always ensures the security of your company data. Your data is encrypted and safeguarded against cyber assaults, natural calamities, and even physical theft. 
Your data is never kept in a single location. Rather than that, information is fragmented and encrypted before being spread across many sites, such as remote data centers. Thus, even if a cybercriminal steals your data from a single site, it will be insufficient and useless. 
Promotes Seamless Teamwork
The Cloud Computing model coupled with Microsoft 365 makes it possible for your organization to connect and share outside conventional methods. It facilitates greater employee communication, allowing multiple users to share data and files simultaneously and work on them to drive greater collaboration without compromising security.  
Blending cloud with modern digital workplace by Microsoft makes it easy for the business's design and construction experts, who spend most of their time overseas or across different fields on job sites, to access work-related information easily and securely documentations.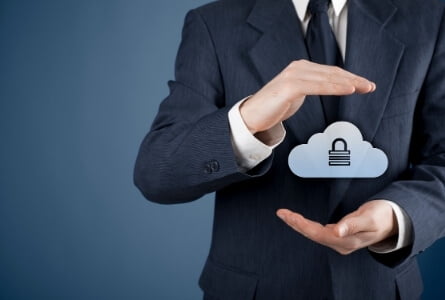 Ensures Smooth Scalability
Efficient organizational scaling is critical in the modern-day. Businesses that can rapidly scale up and down can maintain a competitive edge in the market. Cloud computing enables firms to scale seamlessly. Your company may increase or scale down your business and your business' resource storage needs can need to be rapidly adapted to these variations, enabling flexible changes in conditions. If the needs increase, it's easy to upsize your cloud capacity, drawing on the service's remote servers. Similarly, the versatility offered by the modern workplace is built into the service if you must decrease again. Cloud ERP is the best way to expand your company. It's more straightforward and complete. 
Transforming Enterprise with Cloud Computing
Data and system protection are critical components of business continuity. Whether a natural disaster, power outage, or other crisis strikes, storing your data in the cloud guarantees that it is backed up and secured in a safe location Cloud computing has evolved over the years to serve better businesses that leverage this revolutionizing technology.  
Share This Post