What Are Some Highly Anticipated DevOps Forecasts for 2021?
The essential tool that can assist in product distribution is no longer about operations and DevOps. It is the critical factor that focuses on delivering, removing consumer & business constraints, and adding value instead of goods or features. 
Different dynamics, such as community, transitions, team dynamics, leadership, etc., are included in the DevOps that bring about a change in the market. The truth is that DevOps offers developers a variety of choices and advantages that make it an optimal choice. 
In technology, Agile and DevOps are grassroots trends that began a few years back. Agile and DevOps have not been able to break free of technology in several ways, however. On the other hand, agile technology can help enterprises leverage various departments, including finance, human resources, procurement, and marketing. Increasingly, some senior leaders invite their entire companies to ensure business transformation. 
But this does not seem to have enabled the technology group in these other functions to unite with their colleagues. Due to the competitive impact of the digital system on organizations, the start of the discussion is to see more collaboration through agile functions.  
Encourage the teams to speak to people from various functions about their experience with agile approaches to speed up this process. Questions for managed cloud service provider includes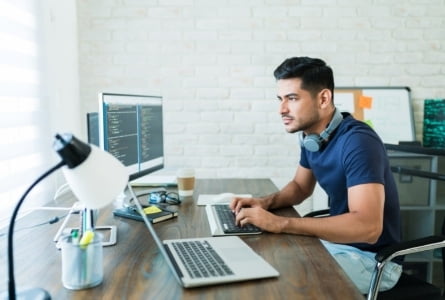 How agile is your business?

 

What is your business into?

 

What changes do companies need to make?

 

What are the key business problems you need to address?

 

How do DevOps on cloud services can help solve the problems?

 
These questions will help people from various functions get to know each other as people strengthen the cooperation. Therefore, developers need to provide constant support that includes business transformation. In the future, how can it support developers? What were the assumptions made by industry leaders about DevOps? Let us provide you with a more in-depth insight into the DevOps universe. 
DevOps Development with Cloud-native computing
DevOps is flourishing at a tremendous rate at present and has become a significant market choice. But with time, it will be a dynamic platform that will help the company thrive in the market. This necessitated the adoption of a more cloud-centric architecture. Businesses are rapidly switching to a cloud that helps them maintain business procedures as efficiently as feasible. This coerced adoption only served to emphasize how cloud computing enables DevOps. As a result, this upward trend is anticipated to continue through 2021. This includes the technology counterpart that evolves and helps business partners accept digital transformation through DevOps for all technologies as they set to leverage managed cloud service providers of their choice. 
Pivoting Kubernetes without Security Vulnerabilities 
Successful teams will foster a DevOps culture by empowering all stakeholders and ecosystem partners to leverage a continuous delivery infrastructure to move changes from code to test through deployment. Continuous testing is necessary to increase accuracy and risk swiftly, and delivering intelligence is required to assist in comprehending and improving the whole delivery process with the help of managed cloud service providers. 
Cloud-based security work with DevOps with serverless, Kubernetes, and other big technologies will be the next step. Enterprises may use Kubernetes or K8s to automate the deploying, resizing, redesigning, and administering virtualized environments or microservices.  
A microservices design enables fault isolation by isolating the problem inside a single component or component of the software application, rather than compromising this whole software application. DevOps teams can increase their scalability, provide fast delivery, produce strong apps, and lighten the infrastructure workload. 
A Big Shift to Edge Computing 
Although most decisions are taken considering present circumstances, businesses worldwide have recognized the need for edge-driven initiatives and plans of action beyond 2020. 
With its scattered design, edge computing enables applications to react exactly where data is created: at the network's edge. Recently, this ground-breaking approach has been applied to fitness trackers and home appliances. This trend is anticipated to continue in 2021, as edge computing enables organizations to achieve DevOps ­velocity and quality targets. 
Additionally, it helps organizations respond more quickly to issues and provides individuals with greater freedom, making it a good alternative for firms with most of their staff working remotely. 
This kind of major shift will need a restructured infrastructure, with data and application assets pushed to the periphery; nevertheless, the result will be well worth the effort.  
Integrating Artificial Intelligence with CloudOps
This is what we mean when we say that AIOps learn rules from your data and adjust to how your app operates, which means they will not repeat the same action each time. There are complex processes to identify all viable solutions to a problem and then choose which ones to implement.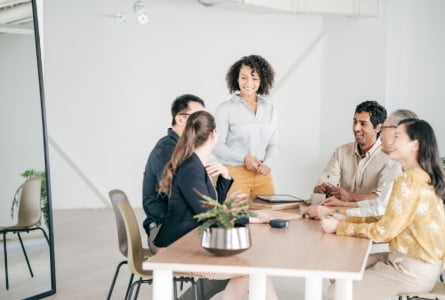 The automation layer is supplied with an AIOps strategy, which allows the teams of CloudOps to eliminate human efforts on multi-cloud complexities. DevOps managed service provider will help AIOps increase visibility, automation, and collaboration across all DevOps processes. Combine AIOps with DevOps to create the most effective software delivery and issue management processes possible.   
Blending in ML & AI with Security 
For the DevOps community, automation is not a novel invention. By 2021, the criticality of acceptance for these efforts will have increased even more. To get started, you need not only focus on automating the whole pipeline but also on recognizing the benefits of AI and machine learning, and cloud computing and incorporating them within your business with the help of managed cloud service provider.
When it comes to changing the left approach to creation that enables CIOs to give direction, DevOps is a great platform. With cloud technologies, the top-down approach will help data displacement improve the environment to be a better option. Different enterprise teams also use various tools with the continuous introduction of cloud and microservice architectures. This can be used for planning, version control, build automation, testing, deployment, etc. However, a new trend arises when the industry transitions towards systems that streamline management through numerous tools and teams to increase growth speed and agility. 
Many platforms also allow IT, teams, to handle the rapid addition of software features easily while automating the approval process, making product creation quicker and more useful while breaking down silos. Predictive analysis powered by artificial intelligence may help make the DevOps pipeline increasingly intelligent by identifying difficulties and suggesting potential remedies. 
It is challenging for leaders to get a holistic view of how each team operates because of the many instruments used by developers and IT. The lack of visibility coupled with manual processes slows down DevOps' behavioral and cultural change to succeed. 
Share This Post