Manage Fraud and Breach Incidents with Office 365 Audit Logs
Technology has almost reached every corner of the world and connects people and resources from anywhere and anytime. Most organizations have started integrating innovative technologies into their business for higher productivity and growth. The digital transformation in the last decade has been modifying every industry at the highest rate ever. Every old-school arrangement is converted into a modern workspace for enhancing seamless business operations. The digital world is getting smarter day by day, and to survive in this world, one has to upgrade his tools and approaches.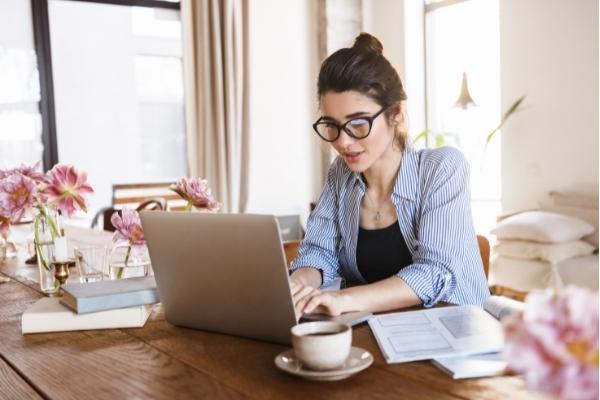 The more sophisticated the world becomes, the more challenges the world should overcome. The modern world has had a tough phase in cybersecurity, with an exponential increase in the last few years. The most affected sector is the financial services for every business, which has plenty of fraud incidents and data breaches reported in many countries. The customer data and the company's sensitive information & data have been unlawfully taken from major companies, giving a crucial time for every business operation. Hence, most financial firms are working on a solution to close the gaps in their infrastructure swiftly. And protecting every device and user associated with financial services is a rigorous but imperative task of the hour.
Microsoft is a reputed company that can make a real difference in the financial services sector with its integrated platform, commonly known as Microsoft 365. The Microsoft 365 Solution is the latest technology installed with artificial intelligence, machine learning, and cognitive computing to minimize security breaches and simplify business processes. It uses cloud services to track user activity and analyze audit logs to detect and remediate possible security breaches. It is the most excellent IT solution for the Finance services of every business.
What are Office 365 Audit Logs?
Microsoft Office 365 comprises the standard suite of applications used by most financial services institutions across the globe. The Office 365 audit logs are the trails that help organizations to monitor data and keep track of likely security breaches or data misuse. It is a record or set of records leaving a digital footprint on every transaction to and within the organization. Maintaining detailed records of day-to-day activities creates clear visibility into the employees' actions towards the company and keeps it more secure. Even if data breaches occur, these trials could lead us to evidence of a hacker or user who has engaged in unauthorized activity. Microsoft has designed Microsoft 365 to manage fraud and breach incidents at the highest level possible.
Microsoft 365 in safeguarding financial services
The Office 365 audit logs record every event in SharePoint, Azure Active Directory, Power BI, Exchange, Dynamics 365 for Finance, Sway, and Yammer. Once captured, all the critical transactions could be stored in the platform for further assessment. The transactions may include password resets, logins, and copying, modifying, and moving sensitive files and resources. Keeping records of this information can detect possible security breaches before happening. Microsoft 365 generates a centralized way for administrators to detect intrusions, reconstruct events, and analyze digital problems like abnormal system behavior or poor application performance.
The benefits of maintaining Audit Logs in financial services for Microsoft 365 are:
Identify security breaches
The audit logs are digital trails that can help monitor the company's data and keep track of possible security breaches or misuse of information. Keeping records can ensure companies follow all the documented protocols for preventing and tracking down fraudulent activities. The AI-powered platform can detect any intrusions in real-time by analyzing the logs as they are created. Constant review of the records can help identify potential security incidents even before they happen.
Assess system damages
The audit logs can be used to reconstruct events after a security breach or fraud incident has occurred. So, the walkthrough of the audit trails can pinpoint the activity or problem that made the operations start ceasing. It can also indicate if the system or network has been damaged due to the security breach and warn us to repair it immediately.
Aid in recovery processes
The audit trails can deliver you detailed information on how and why the system crash or data breach has occurred. And by understanding it, a similar outcome in the future can be easily avoided. After the breach has occurred, audit logs can reconstruct the data files, which are lost or corrupted through the logs' records.
The limitation of native auditing is that the Office 365 audit logs can only be stored for 90 days and not a day longer. But a leading Managed IT Service Provider can provide audit trails that can be stored for years and easily sortable, filterable, and searchable to get all the information needed at the crucial hour. Microsoft 365 is a simple, user-friendly, and easy-to-use platform vital for rock-solid data security in every financial services sector.
Computer Solutions East is a reputed IT service provider that can deliver Microsoft products and services to financial services firms even at such short notices. They can offer the most superior technologies, robust security, reasonable price, and 24/7 customer support services for every one of its users.
Share This Post