We have made it to Inc.5000 – Annual List of America's fastest-growing Private Companies
It all began in 1982 with the Inc.500 list, which populated the USA's most rapidly rising private holdings. This prestigious list of the nation's most prosperous private companies has been distinguished by entrepreneurial accomplishment and the emergence of future household names. If one is to consider its recognition in recent times, then it is safe to look at how Amazon, Zipcar, Zappos, 7 Eleven, Toys 'R' Us, and several other popular brands recognized the Inc. 5000. The year 2007 saw the emergence if Inc. 5000 that grew from its previous list of Inc.500. It allows readers to better grasp the US market with a better and more in-depth understanding of the performance of businesses.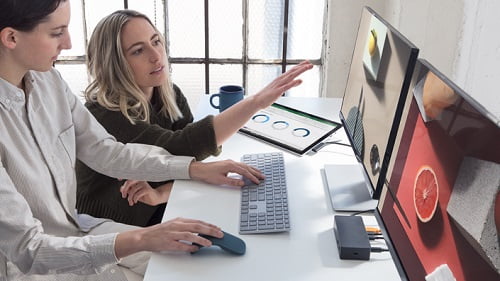 Knowing its importance and the value it holds in the market, we are immensely proud to have made it to the list if Inc.5000. The team at Computer Solutions East is all gaga over this prestigious editorial honor and celebrates success. We are ranked at 3829 with an impressive growth rate of 93.8%. It is crucial to note that the Inc. 5000 list rates businesses on their three-year performance in terms of cohesive revenue growth.
It takes immense joy to announce this news to our partners and customers that it is with your constant support and trust. For us, this is a prestigious recognition as we become the nation's fastest-growing private companies with rising YOY growth. If we are to speak of taking baby steps in the right direction, this also how big brands like Intuit, Under Armour, Microsoft, Patagonia, and many other well-known names gained their first national exposure – becoming the as honourees on the Inc. 500 and Inc.5000.
The managing partner at Computer Solutions East, Allen Hamaoui, speaks, "We are glad to have this recognition. Being featured in Inc. 5000 means a lot to everyone at CSE because it translates to having added value to small and medium businesses." The business is expanding every year, and we are also adding more experts to companies that help us grow faster. We are also catering to more industries by spreading our reach deeper into healthcare, finance, real estate, and more.
Our awards history has been strong as well since we won the Microsoft Partner Award in 2016 for East Region. Moreover, we have been the Finalists for the partner of the year (Microsoft Partner) in the NY Metro Region. The same year, we have been the cloud partner of the year at Microsoft Awards. There are many ways we have achieved higher business competencies like 2+ Gold Certifications as DevOps partners, 10+ Gold Certifications in the cloud platform for Microsoft, and much more.
Computer Solutions East is a certified Microsoft Gold Partner having forayed in the IT business before the boom. Our team is transforming hundreds of companies, helping them to grow at a high pace. The range of services includes full-stack Microsoft Volume licensing, Azure Migration, Office 365 Solutions, and Dynamic 365 Online Customization. We have come up as the trusted IT partners across various industries with 400+ team members catering to clients personally. Click here to know more about us.
Share This Post