How Banking Industry Can Leverage New-age Technologies for Speed, Efficiency, and Security
According to Cisco's Annual Internet Report, 35.4 percent of all data networks in the USA will have 5G by 2023. Worldwide, 5G mobile communications are presently available in over 40 nations. Despite this rapid expansion of 5G, most connections (69 percent) will be served by WLAN or fixed broadband networks. The benefits of this latest version of Wi-Fi 6 include increased speed, lower latency, and, most importantly, more considerable device coverage. This is especially beneficial in locations where many devices are connected to the WLAN concurrently – such as customers and financial service providers' outlets.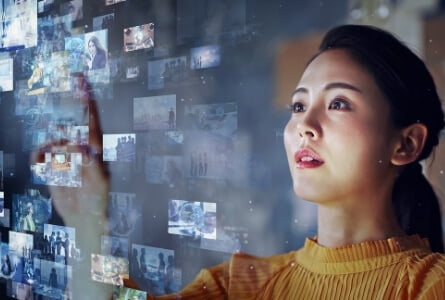 There are numerous new opportunities for banks, financial institutions, and financial service providers to enhance, enrich, and expand their consumer services. Thus, conventional financial institutions can deliver the agility that customers have come to expect from FinTech's and InsurTechs – a growing source of rivalry. 
Plentiful devices for more services
5G is over thirteen times quicker than 4G, while 802.11ac is around three times more powerful. Together they provide reliable, high-performance tools to support future network traffic. More and more smartphones, tablets, tablets, and sensor-enabled systems connect to the internet. Cisco's 2023-million-networked devices forecast: It forecasts that by 2018, there will be more than double the number of networked devices in Germany as there were in 2018. Furthermore, client demands are increasing. Customers expect apps to have fewer easy-to-to-use features and rapid performance. 
More Robust Digital Offerings
5G, or fifth-generation mobile communications, has a direct influence on business with end customers. On the one hand, 5G enables the closure of network gaps, allowing universal access to online and mobile banking, particularly in rural regions. Wi-Fi 6 for banking will make banking software, trade, and financial services maintain a competitive edge here to prevent competing suppliers from luring clients away with superior usability. Additionally, with the growth of digital payment processes and the ever-increasing number of devices and apps, it is necessary to provide seamless, high-performance connections and infrastructure to match customer expectations individually and collectively. Not only does the adoption of 5G and Wi-Fi 6 boost performance, but it also ensures that networks are future-proof. 
This is especially critical for maintaining direct client interaction since many banks consolidate their branch network and shutter local locations. 
On the other side, increased speed enables the enhancement and enrichment of services: data exchange gets faster, and data volumes increase. Mobile banking and trading are growing more potent as 5G, and Wi-Fi 6 become available, and they can also handle third-party data in real-time via interfaces. 
Enhanced Customer Security
They also become more secure: biometric authentication techniques can be applied immediately. Fraud detection and reference check can also be employed efficiently without impairing processes considerably due to the strength of the networks. 
This begins with examining geolocation data when a consumer is about a bank and extends to other application procedures via AI-assisted data analysis. In conjunction with AI solutions, photographs of required proof may be sufficient to enable direct reading of their data – and the document's validity is verified. This is already achievable today, as demonstrated by Ratio data's Video-Consult solution developed in collaboration with Cisco. 
Branch-Like digital experience for the customer
This enables banks and financial providers to extend the quality of their processes and business experience to web apps that are on par with what young FinTech's are already accomplishing in terms of speed and performance. Additionally, make palpable all the version that is otherwise only achievable in the branch. Multimedia information and advice can also be adapted for mobile users and mobile or pop-up departments for rural regions – this means that personal guidance can also be provided via a high-resolution video stream. 
5G and Wi-Fi 6 also deliver new clients to banks and financial service providers: their reduced latency and increased bandwidth will stimulate the growth of the Internet of Things.  
The more the banking industry liberalizes this field, the closer we go to automated transactions. The components of a value chain, which may include multiple organizations and suppliers, can then communicate and initiate orders, including such financial transactions.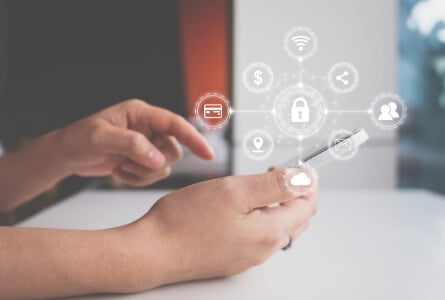 Keeping the banks future-proof
This enables banks and financial institutions to expand the quality of their processes and business experiences to web apps on a level with what young FinTech is already delivering in terms of quality and efficiency. Additionally, Wi-Fi 6 for banking makes visible all the customarily reserved data for the branch. Multimedia information and advice can also be used for mobile users and mobile or pop-up branches in remote areas, allowing for personal guidance via a high-resolution video stream. 
5G and Wi-Fi 6 also bring new customers to merchants and financial service providers: their lower latency and improved bandwidth will help accelerate the Internet of Things. The more liberal the banking business in this area, the closer we come to automated transactions. The value chain's components, which may comprise many companies and suppliers, can then interact and initiate orders, including those involving such financial transactions. 
Share This Post