Artificial Intelligence Applications in Financial Services
In the post-pandemic age of widespread digitization, data is becoming increasingly abundant, affordable, and available. And for financial services looking for the managed service provider in New York, this windfall creates opportunities for business performance improvement through end-to-end intelligent automation and radical distinction through hyper-personalized offerings. 
Those on a collision course with new cloud-native competitors are preparing to employ AI models to expedite their adaption to post-pandemic customer expectations.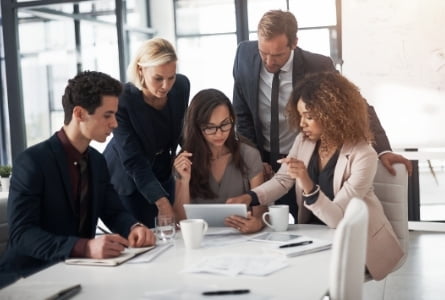 A Data and AI Forum focuses on financial services to assist organizations in safely adopting and integrating AI, establishing a foundation of trust and transparency through well-defined guidelines that balance privacy and security. 
Gaining trust and advantage 
As financial services firms seek to reinvent themselves, IBM says that a trusted architecture built on data and artificial intelligence solutions serves as the foundation for end-to-end digitalization of core processes and the deployment of new online services. 
Overcome Obstacles to Scale AI, 40% of participants say that data governance concerns are a significant worry for a best-managed services provider. Additionally, 58% of respondents responded that data quality concerns are their organization's top difficulty. 
While many have recognized trust as a major hurdle to success with hiring managed IT service provider New York AI, CSE goes further by stating that any firm must develop trust in three areas to compete and give lifelong customer value while being compliant. 
Trust in Data: How to build an end-to-end digital company with data domains, big data, and data lineage in consideration. 
Trusting the AI: How to enable cooperation at the intersection of intelligent, exponential technology and people by ensuring sufficient risk mitigation of AI models with global managed services and business-focused governance. 
Trusting the business models and processes: To boost corporate efficiency by incorporating AI-based on trustworthy platform benefits. 
Businesses must offer financial services guidelines to establish new operating models centered on reliable data and AI ethics. 
The IEEE Trusted Data and Artificial Intelligence Systems (AIS) Playbook for Financial Services was developed with input from leading service providers and other industry players. 
This resource includes practical methods followed by managed IT service provider New York-based on twenty high-value use cases and the ethical issues raised by each. 
Then, select from programs that discuss how FSS can effectively leverage data and artificial intelligence, with speakers from Associated Bank, Citi, ING, CAIXA, CIBC, KPMG, and TSB. 
Risk and compliance management by identifying new trends and mitigating emerging dangers while also removing the manual procedure of chart and spreadsheet evaluation.

Ensure the trustworthiness of your AI by automation model lifecycle governance.

Unlocking the power of data to help businesses manage market upheaval and increase their agility.

Streamlining managed IT service provider New York AI processes to enhance client experiences, including credit underwriting, loan and credit cards default management, and claim adjustments.

 

Rapidly scaling AI across on-premises or hybrid public clouds to accelerate insurance claims processing, client segmentation, and enterprise banking.
Discover how your firm can leverage data and artificial intelligence to acquire a competitive edge by mitigating risk, maximizing data value, streamlining workflows, and scaling for innovation. 
At some point, AI will change each of these key components. Technology will improve operational efficiency because asset size, while still critical, will no longer be sufficient to construct a successful corporation on its own. As a result, competition for data flow-through scale will become more critical to sustaining cost advantages.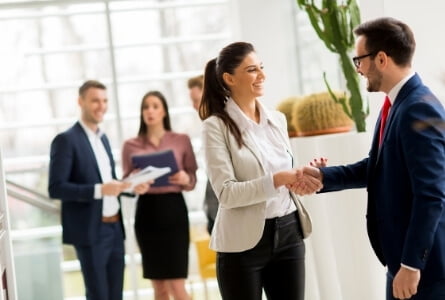 However, if organizations do not exercise sufficient caution and attention while implementing AI, they risk encountering possible hazards. These include data bias in the input, process, and outcome of consumer profiling and credit scoring and risk assessment risk in the supplier chain. In addition, users of AI analytics must have a firm grasp of the data needed to train, test, retrain, upgrade, and operate their AI systems. This is especially crucial when third-party analytics are used or proprietary analytics are built upon third-party data and platforms.  
Additionally, there are issues about the suitability of using big data for market segmentation and credit scoring. In November 2016, for example, a British insurer abandoned a plan to identify first-time car owners' penchant for safe driving – and use the results to determine the level of their insurance rates — by analyzing their social media posts. The social media service provider mentioned that the project violated its privacy policy. This means that the data should not be used to "make eligibility determinations with managed IT support services, including whether to approve or deny an application as well as how much interest to charge on loan." 
Meanwhile, profit will come from highly customized products and interactions enabled by AI, not from standardization. Neither will exclusivity be a distinction; in a digital environment, IT-managed service providers will be known for their ability to connect well-matched individuals. Customers will remain loyal to an institution not because it is difficult to leave but because their benefits are superior elsewhere. The interaction of artificial strengths will result in process efficiency. 
Share This Post