Overcoming Cyberthreat and Vulnerabilities: Do Banks Really Need Zero-trust Cybersecurity?
The apparent reason why cybersecurity is critical in banking sector operations is to safeguard client assets. As more individuals become cashless, transactions are conducted online or through physical credit scanners. 
This affects more than just the consumer. Additionally, it causes significant damage to the bank while it tries to retrieve the data. When information is held hostage, the bank may be forced to spend lots of money to get it back. As a result, their clients and other investment firms lose confidence in them.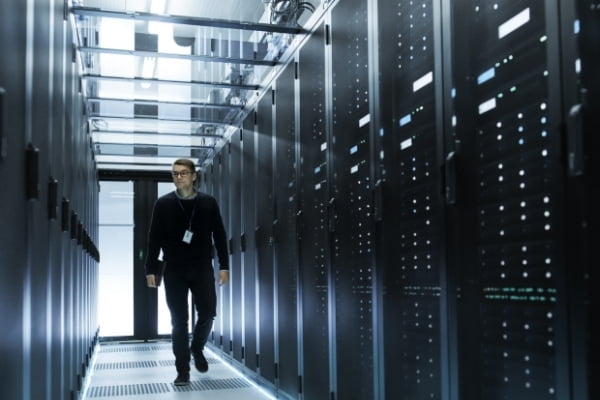 Cyber in the Audit (CitA) establishes a framework and guidelines for taking a systematic approach to assurance and making risk-based decisions. Historically, auditors have examined their clients' broad information technology controls (GITCs). However, as hazards change, so does the auditor's function. Cyber in the Audit helps the IT audit by evaluating the cybersecurity safeguards to avoid an attack on the bank's IT system. An IT audit helps a financial statement by checking automated controls. 
Reasons why banks need zero-trust cybersecurity model
Third-Party organization breach 
As lenders improve their cybersecurity, hackers have changed their attention to shared financial systems and third-party networks. If they are not as well secured as the bank, attackers may easily breach them. 
Mobile application risks  
More people now use mobile apps to access their bank accounts. Many of these individuals have scant or no security, which increases their vulnerability to assault significantly. As a result, banking software solutions at the endpoint are necessary to prevent unauthorized behavior. 
Vulnerabilities to crypto-threats
In addition to traditional money, the burgeoning realm of cryptocurrency has seen a rise in hacks. Due to the sector's uncertainty about deploying cyber virus protection for banking with the ever industry, attackers have a better opportunity to steal significant sums of this money. Particularly when its value rapidly changes. 
Need for Data Privacy
Banks began their privacy journeys for one of two reasons: whether as a result of legislation or initiative, privacy becomes a company-wide priority. In order to navigate the evolving regulatory climate and customer expectations of more individual ownership of data, banks must create a roadmap that takes into account the current regulatory difficulties as well as a long-term vision of an ever-changing regulatory environment. 
The most successful data security plan incorporates best practices and makes those practices -both procedurally and culturally- permeate the enterprise. 
While data must be regarded as a prized possession. What gives a bank value is what it does with its data, such as improving client experiences and providing tailored products. Additionally, companies that handle and safeguard personal data proactively and in the way consumers expect will outperform their competitors. 
Banks will need to get a better understanding of their user's data and the effect new laws will have on their business plans and models. Waiting until the last minute is not an option, since the objective is to develop consumer trust and loyalty. 
Ways to ensure Zero-Trust Cybersecurity Model
Customized Employee Training
To ensure the effectiveness of your security initiatives, it is critical that you educate your staff about cyber hygiene guiding principles. Apart from lowering your organization's cyber risk, staff training may also assist mitigate the consequences of a data leak. When staff is properly educated to utilize cybersecurity technologies, they may actively detect and resolve exploitable flaws in your systems. 
Taking a Cyber Insurance Policy
Cyber insurance protects companies financially in the case of a data breach, providing it a critical component of a comprehensive cybersecurity plan. Along with paying legal costs, cyber insurance carriers inform consumers of data breaches to ensure that businesses comply with applicable data breach laws. Moreover, cyber insurance will assist in the repair of damaged systems and data restoration. 
Implementing MFA across verticals 
MFA is a type of authentication in which access is given only when a user submits two or more login passwords. Passwords, pins, or biometrics can be used as login credentials. When configuring MFA, ensure that authentication mechanisms do not originate from the same source (i.e., two different passwords), as this compromises security. MFA is critical for financial institutions because it offers an additional degree of protection when seeking to access sensitive data. 
Conducting Risk Assessment
Conducting a cyber risk assessment enables businesses to detect and manage network vulnerabilities. By prioritizing remediation activities and streamlining threat mitigation, you can determine which hazards represent the biggest danger to your company. This enables proactive data breach protection while reducing expenses and labor hours. 
How CSE can help the Bank pivot resources for Zero trust?
Banks need insight into their cybersecurity infrastructures in order to defend themselves effectively against attacks. Financial services companies get an outside-in perspective of their IT infrastructure via CSE's financial services solutions, allowing them to quickly detect cyber threats and prioritize threat mitigation. Additionally, we provide third-party risk assessment tools that enable you to monitor your vendor's security posture efficiently. You may quickly evaluate vendor risk using an A-F score while also verifying that they adhere to banking security requirements. 
Overall, it is critical for banks to remain ahead of the danger by evaluating the capabilities of their defenses. Simulating possible cyber assaults, for example from actual attackers (including malware and phishing), validating the tactics, techniques, and procedures (TTP), as well as the overall emergency operations and threat management, is a useful method. 
Share This Post