3 Proven tips to ensure the successful implementation of CloudOps in modern IT infrastructure
Businesses are increasingly choosing the cloud as their primary IT platform without properly understanding its advantages or characteristics. Various organizations migrate from self-managed infrastructure to cloud-based solutions, which may raise concerns about cost, security, and migration ease. Without effectively transitioning to a cloud architecture, your business runs the danger of downtime, security breaches, and excessive financial expenses.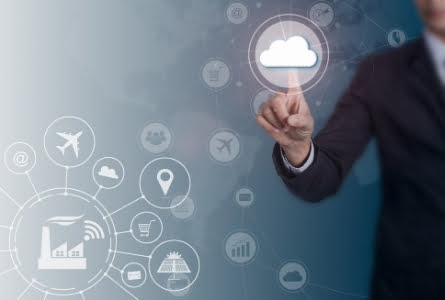 Additionally, CloudOps ("Cloud Operations") aims to maximize these advantages via the formal documentation of processes for running a cloud-based system. Businesses choose Cloud Infrastructure due to its fast scalability options, but it fails to address the downside that comes with such robustness. For instance, the scope of scalability is beyond just adding servers to the new load. In fact, it is recommended to consider providing a low-latency experience for users' servers that the cloud solutions provider will distribute across the globe. To help you make the transition, we've compiled three best practices for CloudOps success as a part of successful migration services offerings.  
Businesses are often overlooking the metered cost associated with CloudOps. Metered costs are another consideration for CloudOps. A significant advantage of cloud computing for businesses is that expenses are paid only when computers are utilized.   
To realize this advantage, companies must have a mechanism for rapidly increasing and decreasing infrastructure operating, depending on the demand. 
#1. Managing Transformation 
While developers are busy delivering new resources and/or modifying old ones, it is critical to managing this process to avoid change management becoming a manual bottleneck as part of rigorous cloud migration services. Automate the creation of change request tickets. Have an agile version management process in place that keeps CloudOps innovative and fast while adhering to reasonable safeguards. Maintain that CMDB.  
While certain aspects of the infrastructure's definition and interaction with other components will undoubtedly need to be altered, mapping the whole system and its features enables a better understanding of why key components interact as they do. Cloud solution providers will get a better knowledge of your requirements and will be able to help you more effectively throughout the migration process using the system map.  
#2. Identifying and Systemic Tagging for IT Assets 
According to what consumers and prospects are indicating, transparency continues to be a significant issue. Of course, some of this, but not all, is an unintentional result (shadow cloud use) of the previously mentioned draconian governance. An effective cloud plan starts with an understanding of your current resources and their connectivity. Application mapping is critical, as is establishing a taxonomy for asset labeling. 
Enforcing Taxonomy – it's a term that may sound draconian itself implies compliance policies. For instance, if an untagged resource is deployed to an allowed department, the resource should be removed and the user notified. 
In this instance, the cloud security provider will immediately add the department label and reload the application: no damage, no foul. Additionally, include a tag for the application, and the user can choose which tags are appropriate for their company. 
Once then get data protection and organizational change to operate in unison and seamlessly, you will outperform 99% of your competitors. It is not necessary to choose between agility and security. It's simply difficult to envision this future scenario when cloud security breaches with open buckets continue to make headlines regularly.  
#3. Removing Agility Bottlenecks 
There are businesses following this mantra for quite some time now. This is referred to as going around in opposition to the governance team, security, and compliance. The last thing you would want is that. More limitations are not the solution; instead, better ones are required. '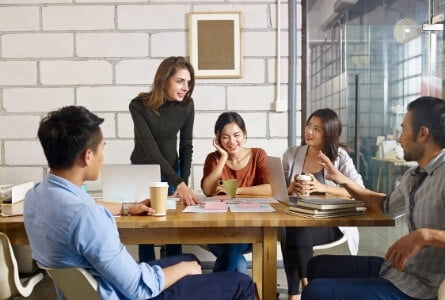 Businesses should avoid rotating governance more than necessary. A danger to your business's competitive advantage, similar to an existential threat In rotations when you're too rotational, the scrum teams will circumnavigate you, and you won't be aware of what is in the cloud. So, by that time, the data that customers enter, or their IP address, will have ended up in an unsecured service, and it won't matter where the mistake is. 
CloudOps is another trendy term with which IT must deal. However, it is also very beneficial to the company, given that the goal of CloudOps is a never-ending operation. As a result, its worth to the company is priceless. Self-service in reasonable policy guardrails and proactive cloud cost and security management empower scrum teams to new heights. The competitive yet cooperative collaboration will lead to better-cohesive outcomes. 
We hope these various discussions from previous sessions will be useful to you as you manage your cloud project. Do you have any cloud issues? Find out more about your cloud journey by discussing it with our talented staff. 
Share This Post