Adopting Robotics Process Automation to Drive Hyper-Growth Manufacturing Business
As a result of the safety precautions and limitations implemented to fight COVID-19, automakers and other industries have shifted production to essential medical supplies, demonstrating how times of emergency can result in creative booms. We also anticipate seeing novel approaches to corporate activities using Robotics Process Automation as strong problem-solving tool analytics using modern tools like power BI solutions. 
If businesses are to succeed in a continually shifting international economy, the way they manufacture products, there needs to be a radical change in approach. Now is the time to meet these longstanding problems with robotics' power and pace by integrating human abilities with imagination.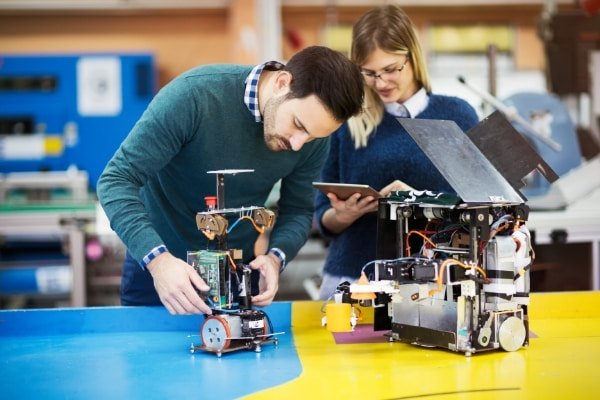 Integrating manufacturing processes with freight management 
Traditionally, freight management was fraught with manual dependencies, with human executives needed to transfer data during load matching and other critical operational moments of truth. RPA makes these processes simpler while also providing a platform where manufacturers, freight brokers, and carriers can now collaborate. 
RPA can also make a difference in other aspects of freight handling, like suggesting the best possible transport route and managing freight claims/payments. 2019 saw a significant move in this space, with Convoy announcing a 100% automated practice for matching manufacturing loads to freight trucks. Robotics Process Automation (RPA) technologies may relieve human workers of tedious, hard, and often monotonous jobs by placing robots in their place. 
Automation that requires robotics 
Inventory control is critical and is at the heart of chain management. Inventory levels must be monitored in real-time to guarantee that demand can indeed be fulfilled. RPA enables the automation of various tasks, including inventory monitoring, alerting of low stock levels, and restocking goods when stock levels fall below a predefined threshold. This can be accomplished with very little human involvement. 
Additionally, adopting Robotics Process Automation leads to the automated establishment of a robust audit trail. Additionally, live dashboards and reports offer insight into the business trends and internal operations, which may help identify possible bottlenecks. These insights may be used to eliminate interruptions in the distribution network and optimize and enhance processes.  
Drive Automation Using AI and Machine Learning 
Given the continuous advancement of technology for the high technology industry, technological viability is critical for automation. But organizations must also ask questions: how costly or complicated are the production and implementation of automation based on AIs, the cost of labor replacement, the ethical demands, the sustainability and productivity increase, the error reduction, the quality improvement, and cost savings required? There must be a right reason at the heart of automation to ensure that organizational values are not compromised in the process.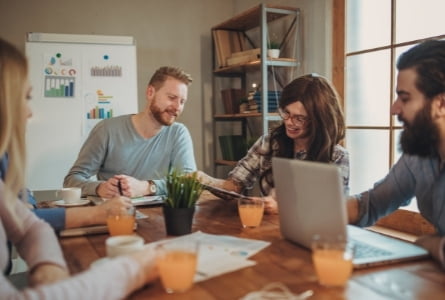 Management of Material Bills 
Material Bills are one of the key documents in the manufacturing sector. It contains critical information such as the quality of raw materials, components with sub-components, and other data required to produce a new product. The bill of materials includes all of the information that a factory employee wishes to learn about a product from the moment it is created to when it is delivered. It's tough to comprehend and execute the physical document that essentially defines the product idea. 
Manually, it takes a great deal of work and time and has a high risk of mistakes. Errors may be matched, costing industrial firms significant amounts of time, effort, and capital. RPA in manufacturing guarantees a defect-free product is produced at a quicker rate. RPA removes the need for physical worksheets and automates the management of BOM systems, thus increasing production speed and product correctness. 
Many automotive and durable product manufacturers are already taking steps to implement systems for security cooperation. Now it is time to follow suit for the rest of the manufacturing sector. 
Robotics Process Automation may assist firms in automating manual operations and significantly reduce overall costs. Using digital tools may help increase the efficiency and productivity of a manufacturing plant by speeding up the pace at which regular activities, such as paperwork, are done. Remember, any amount of automation will need enterprise to stay updated with time. A team of IT experts can work wonders in maintaining modern-day robots.  
The growing pandemic has pivoted the customer approach towards developments in the products' quality, affordability, and suitability. This holds for all the products across multiple industries. By refining equipment and pushing robotics engineering towards the greater good, achieving such a target is possible with increased protection and better ergonomics for factories. 
Robotics Process Automation will help workers to disengage from routine activities, enabling them to become involved in higher-level work. They have the time and the ability to spend their resources on better pursuits that need human intellect and participation.  
Share This Post