Chatbots Driving CX Innovation for Manufacturing Industry
The chatbot industry has been revived by lowering the entrance hurdle to using a chatbot. A chatbot has become a significant societal problem as businesses seek to offer consumers bot-enabled services. From its inception in the early 2000s, a chatbot was used to mimic psychiatric counseling and therapy for users.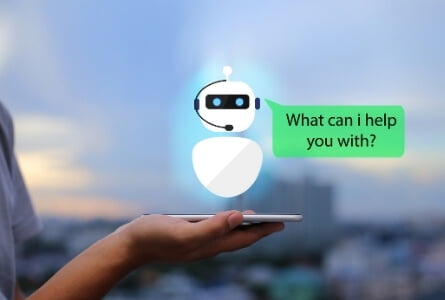 Later, as smartphone penetration increased, major businesses such as Google, Microsoft, and Amazon started to develop voice-based chatbots, beginning with Apple's Siri in 2010. Meanwhile, due to the technical advancements in chatbot design in 2016, attention in chatbots and their use in business has started to grow to gain a competitive advantage. This includes its adoption in personalizing the customer experience, including after-sales services, which has been on the agenda as a part of cloud automation services for leading companies in the industrial machinery with cloud automation services.  
Bots may play a critical in regulating environmental conditions in industrial facilities. Bots powered by artificial intelligence may be incorporated into current platforms to provide reporting on equipment parameters. Additionally, cloud automation services may assist in improving supply chain management.  
Order Placement and Supply Chain Optimization
Order placement is only one instance where chatbot functionality with natural language skills consistently outperforms human interaction. For example, even when personal interaction is needed, consumers are often made to wait on hold. Previously fruitless (and often musically unpleasant) periods, the caller may ask the chatbot questions which will reduce their time on the phone – pricing inquiries, purchase history, the status of a separate order, and so on.  
Connecting customers when visiting a website or calling a contact center: Customers often visit a website in the industrial machinery sector to obtain the latest product information or call a contact center to check billing and shipping information and status. Just as robots already operate alongside warehouse and factory floor workers, the presence of a chatbot may significantly improve the productivity of phone agents. 
Automating Customer Support
You must get a variety of support inquiries, complaints, and customer information about your product. It is critical to resolving such inquiries to preserve a positive connection with your customers, suppliers, and dealers. The vital technological pillars in chatbot development are artificial intelligence (AI), machine learning, deep learning, data security, user interface, and integration with other systems and platforms offered by cloud automation services. 
Intelligent conversational AI can automate almost the majority of the processes in a manufacturing setup. Natural Language Processing and Machine Learning assist bots in resolving issues or requests more quickly. As a result, they react with pertinent data or actions. It alleviates your reps' burden. 
Tailoring Customer References
Customers may get confused throughout the selection process if you have numerous product lines and SKUs. Rather than dispatching a sales representative to each prospect, you may employ a single AI chatbot to provide customized suggestions. This is because many customers are in remote locations, adding to the complexity of sales and distribution operations. Using predictive cognition and machine learning, bots can comprehend a customer's identity using cloud automation services and previous data. It may then recommend the most appropriate goods and assist consumers in making the best purchasing choices. 
Efficient Vendor Management
Often, industrial firms are forced to work with numerous suppliers when they need large raw materials. Because manufacturing processes rely on product components' availability, businesses must exercise caution when selecting suppliers. Chatbots may take on this boring job, assisting companies in completing transactions more quickly and fairly without engaging their staff.  
AI-enabled chatbots may contact suppliers, engage with them to better understand their services, and decide whether the vendor is a good fit for their business. Additionally, chatbots taught human negotiating skills might negotiate and complete transactions at a lower price. As a result, businesses spend a significant amount of time interacting with numerous suppliers, learning about their services. Before selecting a vendor, businesses must do research, which, once again, may consume a significant amount of time.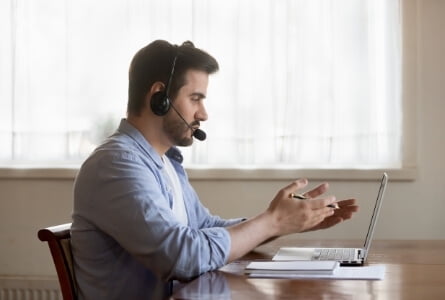 Customer Acquisition with scaled-up operations
The big benefit of a chatbot is the availability of a 24*7 product. It has no breaks like human agents. Moreover, AI-powered intelligence makes it able to communicate with others. A major factor in choosing the chatbot approach to a company is to grasp the business objectives, targets, and how we can smoothly, repeatably, and continuously dialogue, based on our expertise with different manufacturers and other industries. 
While a human representative may answer 3 to 4 questions simultaneously, cloud automation services with AI-powered chatbots can accept many inquiries. The existence of a bot thus has a direct effect on the size to which a company may operate. 
Nowadays, while purchasing goods, customers want to make educated choices in any size. You ask questions about each aspect of a product and before making an order, compare pricing and specs. And they choose to chat over calls for fast information sharing. A WhatsApp chatbot for a company driven by AI enables you to involve these users and turn them into customers. 
Bots may play a decisive role in regulating the climate factors in production units. AI-powered bots may be connected with current systems for reporting on metrics of equipment. They may also assist in managing the supply chain better. 
Share This Post