Multi cloud purposes and monitoring for enterprise process optimization
For companies that are aggressively shifting their computing to the cloud, success in cloud computing depends on ensuring the efficiency and quality of software and services are equivalent to those implemented in their on-premises data centers. If a public, private, or hybrid cloud architecture is implemented, then it requires cloud monitoring services, which is imperative to ensure holistic performance visibility. Such measures ensure efficient service delivery and achieve high productivity throughout multiple departments. 
These cloud platforms are for general use, and should the company require a personalized solution for their unique needs, the same must be addressed. In such cases, Microsoft monitoring is made readily accessible to anyone and is available at a price. 
Infrastructure remains under the public cloud platform provider's jurisdiction, and consumers have little say about where data is processed or customized. Some of the examples of public cloud services are E-mail, Google Docs, etc.
There are also some problems and difficulties associated with the introduction of cloud computing within the enterprise. With a distributed and heterogeneous collection of web applications, the cause of poor system performance can be challenging to identify. 
Cloud computing consists of the application, virtualization, storage, network, etc. Therefore, an issue at any stage would have implications at other levels.

 
Cloud frameworks require several management domains – for infrastructure, another for applications, etc., making it hard to assure success in the longer run.

 

A cloud environment is shared and has a workload for many customers. One customers' job pressure could hamper the output of another customer.

 
IT operations monitoring for enterprise
Over time, the scale of the enterprise IT landscape will grow in scope and sophistication. IT infrastructure monitoring must develop to overcome the complexities of this approach. A solution should have several attributes that are efficient.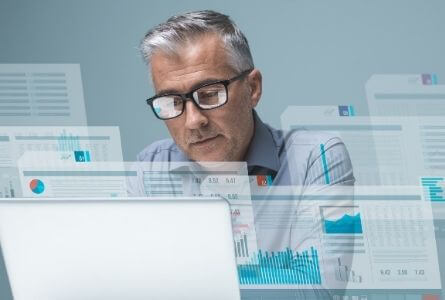 The organization can collect a wide range of operational data from its on-premises computer systems and cloud-based applications. It works best in the native application or with adapted connectors. The automated selection process should be carried out with minimal interruption of the systems. 
Data gathered from different sources, including configuration management database (CMDB), logs, performance measurements, metadata, traces, streaming data, config items from CMDB, changelogs, and incident reports from a service management software. 
The capability to store, parse, and index such a staggering amount of information in a practical, compact manner. Knowledge may be structured, unstructured, semi-structured, with varying ingestion rate levels by the original contributor. It is using big data analytics to analyze vast volumes of data to generate organizational intelligence and insights. As an application allowed by ITOA, it should look at historical data to detect anomalies and deviations from regular events and be smart enough to detect and isolate edge/outlying conditions. 
Utilizing ITOA, the device should distinguish between similar events recorded from various sources for a given timestamp and display their relationship. Users should be able to drill-down and display various data sets. Native proficiency in applying AI and ML models on live operational data can help predict outages and assess risk. The system should recognize new errors in the data and anomalies and give the user risk levels associated with the mistakes. 
The purpose of private cloud
By the year 2020, fewer than 5% of business workloads will be operating in the right on-premises private cloud. This is why enterprises should look to quickly build private clouds when public clouds become insufficient or inappropriate. Most private clouds are designed for a particular use case or branch, but they are not scalable. For organizations with diverse computing needs, the private cloud serves as the best option. 
The rise of public cloud
Gartner expected the rise in public cloud services to $214 billion in 2019, which witnessed an over 17.5% higher adaptability than its previous year. Public cloud is comparatively more common because of its many cost-savings, higher protection, and the expectation that everything will soon be in the cloud. 
Organizations must advance the use of cloud services provider by implementing a multi-cloud model, which means using several (two or more) vendors simultaneously. Many companies are using a single provider for their workloads, but 30% of them would possibly use a secondary provider for some portion of their workloads. 
Edge completes the cloud
Data created from IoT endpoints would require companies to deploy private/public cloud and edge computing. Edge computing brings information, data, and processing closer to users to reduce latency. Technology would complement cloud computing, where it is bound to influence major companies' business activities in 2021. 
Cloud computing and edge computing are complementary technologies and not mutually exclusive either. Organizations that use both methods will benefit from integrating the strengths of centralized and decentralized approaches. 
Although it is not inherently the most critical consideration, cloud services' cost will play an essential role in your decision. It helps predict both the sticker price and related costs of a commodity (including personnel you may need to hire to manage your instances). 
The price is rounded up, depending on the number of hours the app is used. The minimum recommended use is one hour. Instances can be purchased in one of three ways: 
Pay as you go: No upfront costs.

 

Reserved instances for a fixed period, at a certain rate.

 

As the business expands, you can purchase additional resources at volume discounts.

 
Speak to CSE experts and get started with your cloud requirements – hybrid, private, or public. Our certified Microsoft monitoring team ensure following the best security standards. 
Share This Post