The Blackbaud Breach and the Need for Cybersecurity Amongst the Education Institutes
Cybercriminals have recently targeted the educational sector. Aside from the notorious Blackbaud cyber disaster, academic institutions have faced dangers such as ransomware, data theft, and espionage. According to the BBC, the list of impacted Blackbaud clients now stands at 12, including many different institutions in the UK and North America.  
Blackbaud has been attacked for its sluggish response time, which may subject them to a GDPR probe. Due to differences between home-based virtual workstations and those formerly used in an office setting. It is critical to have cybersecurity consultants in the USA to safeguard the sensitive data stored on your organization's staff workstations. The following are some of the cybersecurity that a business should use. 
It is not just one sector of the business that is suffering. By August 2020, the average number of incidents against educational institutions in the United States had risen 30% month over month, compared to 6.5 percent across all sectors. Between 2019 and 2020, the number of data breaches against higher education organizations globally doubled.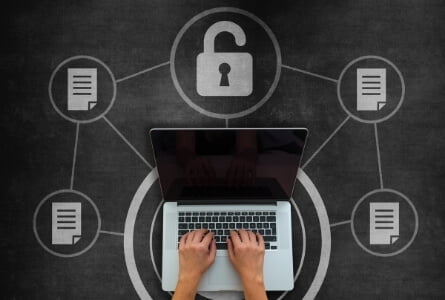 What is the recent Blackbaud Data Breach?
A ransomware outbreak attacked Blackbaud on May 14th. However, the assault was not controlled until May 20th, thanks to their cybersecurity team, law enforcement, and network investigation specialists from cybersecurity consultants in the USA. But in the event of a breach, hackers could remove the portion of client data before encryption of customer systems and data. 
According to the attack reports, Blackbaud could prevent offenders from accessing their databases, but it took them nearly six months to implement it. During that time, the Northern Light Health Foundation (a Canadian charity) and other non-profits, medical systems, institutions, colleges, and hospitals had over six hundred thousand records breached. 
The Blackbaud cyber-thieves reportedly threatened to publicize the stolen material unless they were paid a ransom to guarantee data security. According to Blackbaud, the client data was not provided, and as a result, the demand was charged to the company. 
Which are the other cybersecurity incidents and threats experienced by educational institutes?
In recent months, numerous new cyberattacks have targeted educational institutions. 
A-Zoom bombing assault occurred at a virtual parent forum for the 2020-2021 school term.

Hackers stole thousands of customers' credit cards and personal information from Michigan State University's online shop through web skimming.

Organizations including Jefferson Parish Schools, Coastal Prep Academy, and Sheldon Independent School District have experienced data breaches.
The cascading effects of the Blackbaud Attack on educational institutes  
Numerous educational institutions, notably Kent State University and DePaul University, have recently acknowledged being harmed by the Blackbaud assault.

The security breach at Blackbaud continues to have repercussions. It has impacted almost 200 famous academic institutions on four continents.

In early August, the University of Texas at Austin, the Boy Scouts of America, and the Texas Tech Foundation contacted affected individuals.
Learning from the Blackbaud attacks to implement stronger security measures in schools and educational institutes 
Tech-Challenged Teachers and Students are vulnerable to cybercrimes. 
With all the assaults, schools must step up their efforts to keep their systems safe from hackers. Anti-virus and anti-malware software should be considered an essential component of cybersecurity consultants in the USA for any organization's security strategy. 
Lack of security training to teaching staff can prove costly. 
To counteract a lack of knowledge about IT dangers, educators and other school personnel must be informed on the newest security concerns frequently so they can react intelligently to security breaches, ransomware, and phishing attempts. 
Implementing standards to protect against phishing attacks 
Cyber thieves target academic institutions to track instructors into disclosing their identification and tax information as part of their phishing schemes. To detect phishing assaults, you must get acquainted with their symptoms. 
Bottomline for educational institutions
IT security solutions need to be customized for students and staff to provide secure educational infrastructure to enhance information security in an academic setting.  
Educational settings provide fresh possibilities for learning for all students and staff. However, many of these institutions are susceptible to cyber assaults. With the worldwide epidemic providing hackers with enough opportunity to create new schemes and malicious malware, education is critical for tackling the threat landscape's rapid evolution. 
To safeguard your data, security awareness must be a priority. Proactive safety training will educate participants on the current techniques used by cyber thieves and how to safeguard their data and assets using best practices. 
It may be time-consuming and difficult to search for the appropriate instructional material about cybersecurity online. It may be tough to focus on the most important information to you and your business since there is so much data. 
Fortunately, there's a better solution. You may try hiring cybersecurity experts who can provide helpful advice on cyberthreat detection and avoidance. This will help to streamline the educational videos, cognitive games, online polls, and puzzles.  
Share This Post