How to Ensure a Successful Office 365 Migration?
Why is there a chance of migration failure?
Microsoft Office 365 has now become a welcome boon to many professionals and students even. It consists of a comprehensive set of suites designed to make your life easier in every respect. It is also a complex product if users want to conduct something like a mailbox migration. There can be times when you would face a meltdown while migrating to Office 365 from your existing mailbox.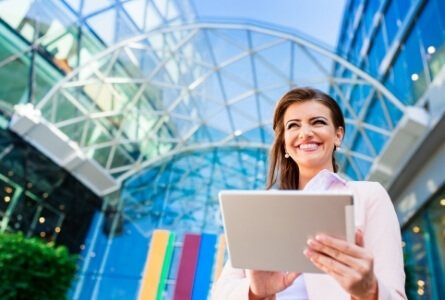 This is a pervasive aspect of mailbox migration because the initial errors usually consist of inconsistent connections between the two entities, the mailbox and Office 365. So, this is just one of the many reasons that would result in migration failure. Therefore, avoiding Office 365 Migration Failure is the safest bet that you can place.
But how do you do it? You must have an expert in place when you are doing these configuration tests. Otherwise, things could go seriously wrong when you are trying to find the faults in the system. You must know how to avoid Office 365 Migration Failure and understand the nuances of how to fix it.
The following section would have some of the steps on how best users would avoid Office 365 Migration failures in the future.
Tips on how to avoid an Office 365 Migration Meltdown
Let us now look at some of the points on how to fix Office 365 Migration errors and essentially avoid them,
Slow Internet Speeds – You must have your internet connection checked before carrying out the Office 365 migration if you are facing a slowdown. Your current network connection must be able to take the load of continuous migration activities. Since Office 365 runs completely on the cloud, then you must have a connection with great bandwidth. Because the migration process consumes a large amount of bandwidth and a slower internet connection might make your job that much difficult.
Heavy mailbox files – The existing Office 365 mainly comes with a 100GB of email storage option along with a TB worth of storage for every user; it could take a little more time when it comes to getting your emails and files online. It is a general thumb rule that if your email files are larger than necessary, it will take a lot of time for the migration process. You should understand that this could affect vital deadlines if you are working very stringently. Therefore, it is recommended that your email inboxes be archived or delete all of the junk emails that would otherwise be unnecessary.
Ignorant Users – A usual Office 365 Migration process occurs in the range of 1-3 days. This can also depend upon the size of the business for which the migration is taking place. There can be times when users start the migration and do not even inform the users about it. You would suddenly send an email and tell them that some of your email files would not be accessible for a certain period, then this might create dissent concerning this entire process flow. It is, therefore, better that you keep your users informed about this migration process a few days before doing it. Training sessions must be organized for users to be aware of the new changes that would be coming in after the migration process is completed. This is one of the golden tips for avoiding an Office 365 Migration Meltdown and preventing your company from any unnecessary harm.
Do-It-Yourself Migrations – The process for carrying out an Office 365 migration is completely straightforward and simple on paper. But the stages that are inherently involved with it can prove to be much complex for the companies that are carrying it out. Therefore, firms must hire official Migration service providers like CSE to receive a step-by-step breakdown on things that would be done for a smoother migration process. If there are any issues at any stage, these service providers can help mitigate these problems.
Computer Solutions East is an official migration service provider for many of its reputed clients, and their testimonials are a fact that they are the best in this business. The Company has carried out very many migrations for every organization, be it big or small. CSE works in sync with Microsoft so that all the process stages are carried out expertly, and the transition is smooth into any of the client email services that are being used.
CSE mainly identifies and maps the organization's existing scenario and how best the migration process can take place with zero issues. The stages involved are done by industry-level experts who understand the risks involved in every step and perform the best possible migration stages for their clients.
Give us a Call at (914)-355-5800 or email us at sales@computersolutionseast.com.
Share This Post