PBX, IP PBX, VOIP: Understanding the Basics of Business Phone Systems
Overview
Private Bank Exchange or PBX Telephone system is quite rampant and in use all around the local and business hemisphere. In the earlier days, telephone calls were used to route over to switchboards that the company operators operated manually. These lines are then directed across to the receivers, which would then benefit the users.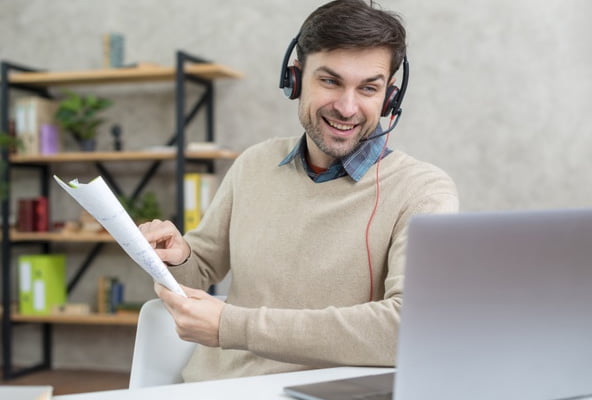 The demand rose with time, and this witnessed the beginning of multiple lines to handle the frequency of incoming calls. But users needed to pay up for calls, and the prices would be essentially hefty. This is the reason a much preferable alternative was found out, known as the IP PBX systems.
PBX vs. IP PBX Systems
PBX Systems utilized hard-coded server lines that would require setting up things manually. The inception of IP PBX Systems brought in the power of VoIP or Voice over Internet Protocol system. The basic mechanism which is used for operating the VoIP system includes,
Analog signals are transformed into digital signals.
Digital signals are then converted into separate IP Packets.
These packets would then be converted into telephone signals and then be received by the designated user.
VoIP essentially makes things easier as it provides a seamless converge of voice as well as data signals. Users would be able to meet the requirements of meeting and calling capabilities as well as access the internet simultaneously. This also forms the basic mechanism of an IP PBX System as it uses the IP Packets for calling and for data. It is a unified messaging platform that is advantageous for all.
When it comes to comparisons, the IP PBX system is a preferable option hands-down, and the expenses required are far lower than the traditional PBX systems. The IP PBX systems are mainly a value for investment for many organizations right now, and every company, small or big can use these IP Phone systems from Cisco.
Advantages and Disadvantages of PBX, IP PBX, and VoIP PBX 
PBX Advantages
PBX systems are still functional on phone lines and protect these communication lines from power failures.
Organizations that utilize PBX systems have their machinery and staff to handle the same with complete access.
Reliable call quality can be expected from this.
PBX systems are convenient to use, and if organizations are comfortable using this and they don't have much to do with the internet, this is a great option to have.
Disadvantages
The availability has become scarce now owing to the digital systems in place.
The system is essentially expensive to have as of now.
PBX does not offer flexibility when it comes to making calls through multiple devices.
IP PBX Advantages
Maintenance and other technical expertise required are lower, and companies don't need to expend many resources on them.
The systems are mainly cost-saving, and the subscription charges are lower as well.
Users can move and be at any place at any time and still make use of these systems effortlessly.
Extensions can be added without an issue, which is preferable for companies.
Disadvantages
If you do not have an internet connection with you, then these systems are rendered useless. Power failures and machine faults can cause issues leading to the non-usage of these devices.
If the internet quality is sub-standard, it might reflect upon the quality of the network and sound quality.
Since the hosting is done on-site, the resources that companies can take for upgrading might be limited.
VoIP Advantages
There are no additional costs incurred if you are ordering some new equipment or subscribing to a fresh service. These fees are fixed and can, therefore, be framed into your budget properly.
You receive calls from any location on any equipment available.
VoIP enables systems to operate even in emergencies. These calls can be sent to voicemails.
Great sound quality can be expected in this case, all thanks to the optical fiber cables handling the storm.
Disadvantages
VoIP systems mandatorily need the internet to function, but there are measures in place which would not cause a complete breakdown in communication.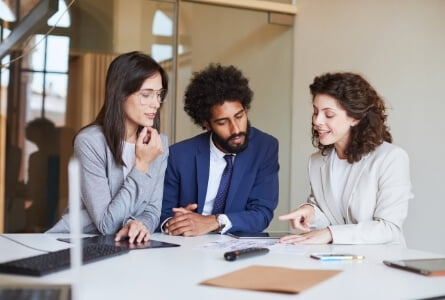 About Computer Solutions East
CSE is a certified Cisco Partner for all the IP Phone systems available. The organization notes the collaboration requirements of the client workforce. Many businesses out there want to make a switch from analog to digital, and this is where these ground-breaking IP Phone systems come into the picture.
Some of the services that are offered by CSE concerning these services include,
Great customer service and provide efficient updates.
Clear flexibility and mobility and giving you concise walkthroughs on how the devices must be used.
Propagating the use of digital systems and eliminating the need to use legacy phone systems.
Streamlined connections mainly help companies in saving up a bulk amount of capital.
What Next?
Give us a Call at (914)-355-5800 or email us at info@computersolutionseast.com
Share This Post