Sharing Is Simple, and Collaboration Is Smooth with Microsoft SharePoint Managed Services
SharePoint has long been known as a platform for creating, designing, and managing workspaces, sites, and information. Contracts, emails, client presentations and pitches, spreadsheets, and text files are all examples of marketing materials. Pdfs, photographs, videos, forms, invoices, and job applicants' resumes small and large businesses alike are content-creating machines. While it may be simple to create that material, keeping it organized is no easy task.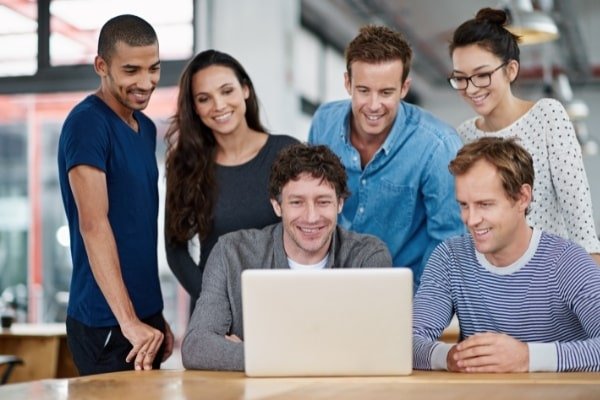 SharePoint is the world's most famous collaboration and document management system, with 190 million users worldwide. SharePoint Online combines cloud and web-based technologies that allow businesses to collaborate and share information with their partners, teams, and clients. With SharePoint managed services, you may access business sites, lists/libraries, documents, and more. You can handle these items from anywhere in the world using any device, including laptops, mobile phones, tablets, and so on. 
Why Should You Use SharePoint Online in 2022?
Improves User Experience and Makes Everyday Tasks Easier: One of the essential advantages is simplifying and standardizing the user experience to interact with company data, information, and procedures. Furthermore, the close interaction with well-known client apps makes day-to-day tasks like document review and issue tracking more accessible than ever. 
Central Administration Manages and Controls The Entire Platform: Managers will use the Central Administration (CA) to control the entire administration. They may use app administration tools, monitor SharePoint, adjust security settings, configure system settings, and perform backups, to mention a few things, all from one place. 
Learn To Use The Correct Tools And Personalize Your Branding: Employees in your firm will have access to all of the tools that will enable them to develop quickly and efficiently under the demands and expectations of clients. The team can successfully work on custom application development. 
Microsoft SharePoint allows the user to manage and make your company's information more accessible via collaboration and document management. The main features of SharePoint include faster information flow and cloud storage that can be accessed from mobile devices. Well-informed employees make better decisions, meet the deadline, and are aware of and contribute to the company's overall strategy. Sharing files on SharePoint is as easy as clicking or touching a button. 
Consolidation of the site: You can consolidate all of your areas (shared work environments) into a single platform, reducing the costs of siloed site management. Internal teams can access and manage the internet and intranet sites because they have been consolidated. 
Assists in the fulfillment of regulatory requirements: You can ensure that your sensitive and crucial company data is controlled and managed correctly with the help of SharePoint. Specify the security settings, storage and auditing procedures, and expiration actions concerning compliance standards. 
Provides Data Protection: Microsoft SharePoint provides security on both a wide and a unit-by-unit basis. This software aids the company in safeguarding data from illegal access. This is accomplished by providing you with the ability to manage permissions for sites, lists, folders, and documents. It also assures that the data in the SharePoint cloud is not tampered with. 
Microsoft SharePoint is simple enough for non-developers to boost their productivity yet powerful enough for developers to build true enterprise-scale collaboration and business solutions. Microsoft sharepoint environment is a robust and versatile platform that can be used for various purposes. 
Enhancing enterprise-wide communication and cooperation using social, collaboration, and communities 
The architecture will support web and Enterprise Content Management projects.

 

Search with a collection of integrated, simple-to-use query tools.

 

A web development platform powers external websites and internal intranet portals.

 

Powerful Business Intelligence tools that work across Microsoft's whole technology stack.

 

We are Microsoft Gold Certified Partner, offering a comprehensive range of Microsoft SharePoint managed services advice, implementation, integration, and managed maintenance services.

 
SharePoint Advisory Services: 
Strategic Collaboration Planning

 

Strategy for Mobile (Making Collaboration Mobile)

 

CRM and Business Process Automation

 

Session on Business Requirements

 

Assessments of User Adoption

 
Implementation, Integration, And Optimization Of SharePoint: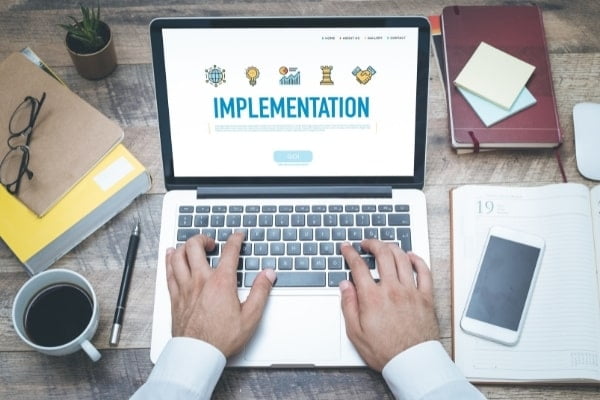 Change Management and Project Management

 

Implementations of Microsoft SharePoint (On-Premises or Cloud- Office 365)

 

Platform Upgrades and Migrations

 

Integration with Dynamics CRM and Business Intelligence Toolsets

 

Application Development for Individuals (.NET and more)

 

Intranets, extranets, and public-facing websites are all examples of intranets.

 

Integration of SharePoint with social media Technologies

 

De-duplication of data

 

Server Architecture for CRM Portal Solutions

 
SharePoint Managed Services and Support
Support Services (Remote/Onsite)

 

Managed Services for SharePoint

 

Monitoring & Infrastructure Services

 

Customizations and Enhancement Services Proactive Maintenance & Reactive Troubleshooting

 

Managed Database Administration Services

 

Support for SharePoint Integration

with all service levels

Support for the Help Desk and Training Support

 
Computer Solutions East Microsoft certified staff has decades of cumulative integration experience with Microsoft's full suite of products, including SharePoint, CRM, SQL, BI, Outlook, Windows, Office, and more. Computer Solutions East SharePoint managed services connect CRM software with Microsoft's SharePoint Collaboration and Content Management systems in a seamless, simple, scalable, and secure method, allowing your sales and other teams a better way to maximize both platforms. Our expert understands your business requirements and helps you in building customized solutions. Call us to know more! 
Share This Post