Adopting Balanced Scorecard Technique for Enhanced Enterprise Security
Measuring a security operations center (SOC) is challenging, but a balanced scorecard approach can simplify the task. Current best practice for SOC tends to focus on operational metrics like response and cycle times. However, relying exclusively on these metrics can lead to blind spots where important performance factors are ignored and neglected. Business management's balanced scorecard methodology can be used to get a fairer evaluation of SOC results. 
Internal audit teams have used balanced scorecards for several years to maintain a quality assurance and improvement program covering all facets of internal audit operation. The managed service provider companies can ensure putting the audit activities that are consistent with the organization's objectives (Standard 2010) 
Balanced Scorecard
The balanced scorecard is a technique for managing business performance that combines several metrics from different perspectives. It prevents sub-optimization where a particular metric over others is selected. Although the balanced scorecard has been written for management in corporations, the details can be modified to assess a SOC.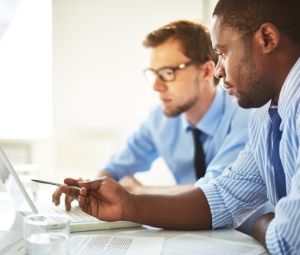 The balanced scorecard provides four outlooks: financial, consumer, internal, and progress. Each team can define key success factors and performance standards that differ from one workplace to another. A balanced scorecard can undergo annual updates to ensure that the measurements for each perspective are well balanced. 
Considering Internal Perspective
This part of the balanced scorecard covers the SOC's activities, including any business functions depending on scope. It may be the data monitoring to even incident response or threat hunting. Metrics for measuring this are also the easiest to obtain since most digital systems already have this data in a functional format. 
Businesses can consider the indirect metrics used by the cybersecurity managed service provider, including employee turnover and morale. Some Security operation centers' activities can be banal or stress-inducing. Ensuring that management monitors workers' well-being is crucial. A SOC struggling to retain staff would lose crucial information, hampering potential results. Staff retention is a crucial indicator of possible SOC results. 
Bringing in User Perspective
There are also community teams dedicated to the security operation that determines how the security team engages with others? Particularly when a SOC has to deal with an incident management procedure, a well-tested communication route is crucial. Often the teams look to identify whether the teams see security as approachable or unfriendly. Also, it is checked whether they are compensated or drained based on incident reporting. 
Customers should team a vital part of progress. Therefore, the importance of culture within the team and the larger organization is important. Metrics for measuring this on a balanced scorecard could include surveys, internal interaction statistics, or other inputs enabled by the cybersecurity managed service providers. 
Transformation& Learning Perspective
Ultimately, a good scorecard is something that can ensure keeping security operations up to date and strengthened. The company must keep pace with the deployment of emerging technology while also keeping the team aware of the latest guidance and best practices without compromising the expertise. 
Innovation is mostly defined by creating success roadmaps and mentoring routes regularly. The key team personnel should also keep a watch on the progress as per the predefined path. This way, there can be better ways to approach also be tracked on a healthy scorecard and make amendments. Other steps to be taken can indicate in-house development of SOC software, system optimizations, and further improvements, measuring the team's potential preparation. 
Ultimate Financial Perspective
Cost is included on each financial manager's list. Internal management would better reach out to the USA team's security operation centers that correctly identify and manage costs. Although a headline budget is a reasonable starting point for researching expenses, additional insights can be derived. These costs can be associated with software licenses, employees, storage, and locations. 
A SOC could pay too much for storage and find a cheaper storage solution. Furthermore, an excessive quantity of under-used software licenses should be revisited. Balanced scorecard metrics might include headline values, the allocation between sub-teams, or composition (fixed or variable). 
In conclusion, if you analyze the SOC from a single point of view, you can find only one development field. A well-designed, structured scorecard can maximize focus and commitment around the Security operation centers. Let the enterprise and its staff aim for a balanced scorecard for assessing security operations that keep them accountable today and better plan for the future. 
Share This Post