Everything You Need to Know about the Upcoming Mega Event – Microsoft Inspire 2020
In March, Microsoft confirmed the cancelation of the event Inspire 2020, initially scheduled for 20 to 24 in Las Vegas due to the current COVID-19 pandemic. Even during those times, the company mentioned working with the authorities and partners to find "alternative ways" of hosting this event.
Now, because of the current global health crisis, Microsoft Inspire 2020 will be an all-digital event. This year's Microsoft announcement is looking out for new ways of exploring alternative ways to connect and learn from their partner community. Compared to its regular registration fee of $2,500, this year's Inspire 2020 will be virtually free to attend.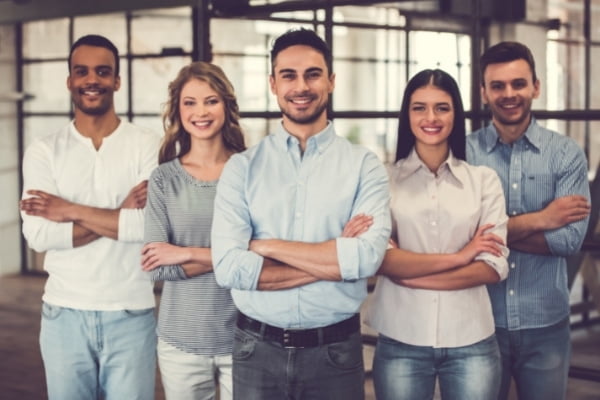 Microsoft Inspire offers an excellent platform for Microsoft partners to meet, connect, work together, and celebrate working together as a single community while exploring new ways to speed up progress. Working with industry professionals and Microsoft leaders, partners can overcome today's barriers and anticipate future challenges.
Microsoft demonstrated Azure Speech translation at Inspire 2019 that enabled the presenter to speak in another language using his/her voice. The same presentation also included a holo portation that allows someone to create their 3-D model, which can be placed in a mixed reality environment. At Inspire 2019, Microsoft also discussed new features for Microsoft teams.
Of course, this year's virtual reality can't equate with previous years – but it shouldn't be comparable. We all live and function in unprecedented times but kudos to Microsoft hats to commit to a platform that provides more than 500 high-quality workshops, including breakouts, and 'ask experts' sessions. Since the experience is online and free to register, it would be interesting to overview the audience's reach and global distribution compared with other years in case we can get hands-on data about it.
As always, Microsoft has put together a broad roster of speakers, breakouts, and core notes. The core notes are of particular use for someone interested to explore new offerings by IT giants. They are all scheduled to begin at 16:00 BST on the 21st and 22nd. Make sure to attend those on each day as there are a plethora of other events happening around the same time. The event is a real opportunity to listen to Microsoft's strategy and priorities for the coming year.
For those of you interested to know about the Microsoft Teams, you can choose from a couple of dozens of sessions, and if we are to eliminate the repeats, then it boils down to seven or eight key MS Teams sessions. There is a sharp rise in the Microsoft Teams users that ballooned over 75 million daily active users in the past six months having 200 million meeting members per day.
Do expect Microsoft Teams' sessions in Inspire 2020 to be heavily loaded with crucial information that comes with the titles and descriptions. It clearly states what to expect from the tool and partners in terms of deliverables.
You can consider attending a few sessions like IDB1S8 by Jared Spatero – stands as Teams keynote session. This one runs with a core objective of ways through Teams that can support business continuity. Most importantly, watch out for any new functionalities demo as there may be few thanks to the evolving nature of our workplace these days. Teams will likely launch the Together Mode and large gallery view that is garnering quite hype in the industry. And then there is this IDB157 session conducted by Gio Mezgec and IDB154 with Uriel Rootshtain – both dealing with statistical and data part of the Teams. They will also be sharing Microsoft's targets for Teams in the coming months, coupled with exploring new opportunities within Teams opportunities while focusing on using it for various purposes with hands-on guidance. Lastly, there are sessions aimed at honing specific areas that Microsoft feel will have more significant opportunities in the coming time. Also, a lot depends on the direction where Microsoft wants to engage its partner in the domain of Teams, Frontline Workers, meetings, Calling, etc.
One can expect a clear theme of business mobility and continuity in this year's Inspire 2020. And since it is free to register and attend, it is an excellent asset for business professionals, partners, and even IT enthusiasts to keep a close watch on what's happening in the Microsoft community.
Share This Post