What is the Cost of IT Downtime?
Infrastructure is critical. IT downtime can directly impact your bottom line and continue business operations when your network or applications fail or crash suddenly. Unplanned outages can force a corporation to go out of business in some extreme instances, resulting in data and monetary losses. 
Factors Affecting IT Downtime
Several factors determine the average cost of IT downtime in the sector. The monetary losses vary when you examine your revenue, industry, the real duration of the outage, the number of individuals affected, the time of day, and so on. For example, organizations that rely on high-level data exchanges, such as banks and online retail sales, suffer much higher losses per hour. If you have an unforeseen interruption during high traffic hours, the consequences will undoubtedly be more severe.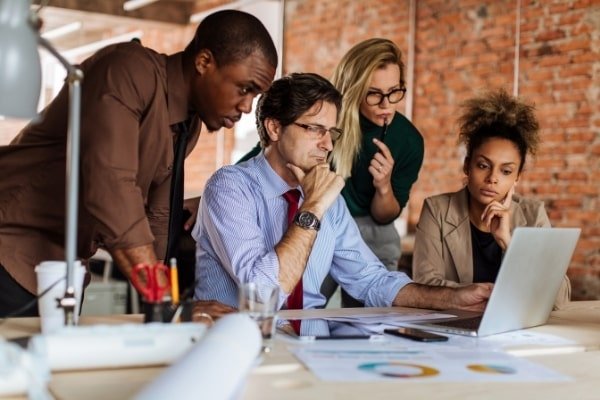 The average cost of IT downtime, according to Gartner, is $5,600 per minute. Because there are so many variables in how firms work, downtime can cost as little as $140,000 per hour, averages $300,000 per hour, and costs as much as $540,000 per hour. 
According to 98 percent of businesses, a single hour of downtime costs more than $100,000. According to 81 percent of respondents, 60 minutes of rest costs their company more than $300,000. One hour of downtime costs a third of those companies $1-5 million, according to 33% of them. 
Indirect Costs of IT Downtime
Other costs, on the other hand, aren't always quantifiable in dollars. That's the price of disruptions, mainly when IT personnel are diverted from more productive tasks. 
Consider the disruption caused when someone walks into your workplace and informs you that your email server is offline. Of course, the interruption takes time, plus the time it takes to fix the problem. But did you know that it takes an average of 23 minutes to refocus and get your mind back in the game following an interruption, according to a UC Irvine study? 
Interruptions take up an average of 238 minutes per day, according to the Washington Post. In addition, it takes an additional 84 minutes every day to get back on track after an interruption. Another 50 minutes each day is lost due to stress and exhaustion. 
This equates to around 6.2 hours per day, or 31 hours per week, lost due to interruptions! Is it any surprise that we spend the majority of our time treading water? 
When it comes to customer and employee retention, productivity, and market standing, the truth is that no organization is immune to the corrosive consequences of downtime. Downtime is incredibly costly, and it has the potential to make or break a company's success. At the same time, because technology designs are growing increasingly complicated and unpredictable, it's essentially unavoidable. 
Cybersecurity and Downtime
Downtime is expensive enough when completely unintentional technical problems cause it. However, when rest is caused by malicious action by hackers and other threat actors, the financial ramifications can quickly escalate, frequently to the point of damaging a corporation. 
The following are some sobering figures: According to a 2017 poll, the average cost of recovering from a cyberattack for small enterprises is $117,000. According to the National Cyber Security Alliance, over two-thirds of small businesses must shut down within six months of a cyberattack or data breach. Cybercrime affects all types of companies, not just large corporations. According to Verizon's 2019 Investigations Report, 60 percent of cyberattacks target small and medium-sized businesses. 
Threat actors induce disruption, which comes with the conventional costs of downtime — the expenses of not being able to do business — as well as a slew of additional expenditures, such as ransom payments made by corporations to hackers following a ransomware assault. The most insidious consequence of a data breach is the damage to a company's reputation. According to a Security.org poll, roughly a quarter of Americans will stop doing business with a company if it suffers a data breach.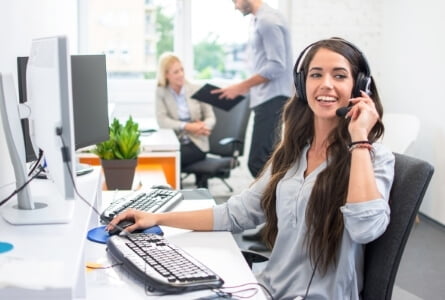 Getting Ready for IT Outages
So, what are your options?  
Your firm can save thousands, if not millions, of dollars in measurable expenditures while simultaneously guaranteeing the health of critical qualitative components like staff morale, brand reputation, and customer loyalty by taking the time to design a strategy for coping with inevitable downtime. 
With CSE's Managed Helpdesk services, our service desk support staff handles numerous issues before users are aware of the danger. During client onboarding, CSE installs a secure software agent on each device to continuously check the device's uptime, performance, and upgrades. We handle user issues before they become a problem, reducing the likelihood of your organization being negatively impacted. 
Supported Services - Many end-user requests are handled by Computer Solutions East's Help Desk Services. While Help Desk Services can help with new user and equipment settings and other desktop activities, our primary focus is on resolving high-priority events that are interfering with the client's ability to work. 
Real-Time Inquiries — Unless client escalation is required, Help Desk Services technicians handle real-time requests until they are addressed. These requests are categorized into three groups and taken in the order listed below: 
High-Priority Requests  

 

Administrative Tasks 

 

Application Support

 
High-Priority Incidents — High-priority issues significantly impede clients' capacity to work. In some cases, multiple users may be affected. Examples include email or application crashes or failures, printing troubles, database connectivity issues, viruses, malware infections, and other problems. The Help Desk Services will scan individual workstations for viruses and malware.  
Administrative Tasks – CSE Help Desk Services will assist clients with the following administrative tasks. 
Creating a mailbox and a distribution list

 

Domain account password resets and unlocking Permissions on files and folders are changed.

 

Configuration of Microsoft Outlook profiles

 
Creating a single user account and groups, among other things

 
Application Support — Using multiple resources such as the Help Desk Services knowledge base and client reference documents provided via the IT Support Portal, Computer Solutions East Help Desk Services provides in-depth troubleshooting and support for Microsoft Office Applications. 
Your organization becomes more productive when internal IT staff can focus on business operations that create more meaningful income rather than user complaints. When your users have access to technical support 24 hours a day, seven days a week, 365 days a year, regardless of how busy your IT staff is, a common source of annoyance is reduced, and your personnel can concentrate on their work. Right now, CSE's Help Desk Services can assist you in establishing a secure and reliable IT infrastructure. Give us a call right now to learn more! 
Share This Post