How Microsoft Dynamics 365 Can Resolve Field Service Challenges
Field Service can be referred to as the management of business resources that can be carried out to the customer's property, or the company property. This can also include vehicle tracking, employee activity management, and accordingly dispatching tasks, and so on. Field Service is advantageous for companies that want to take care of services, installations, system repairs, etc. To make this more efficient and simpler, a Field Service Business Application is put in place for resource management across companies.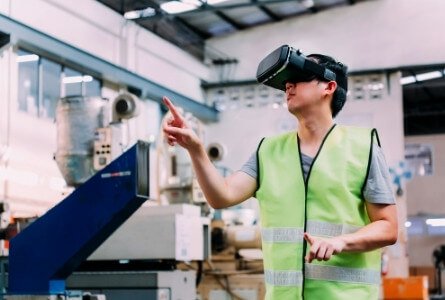 The dynamics 365 Field Service application enables you to help organizations deliver onsite service to customer locations. The application combines workflow automation, scheduling algorithms, and quality to set mobile staff up for success when they're onsite with customers fixing problems.
These are some examples of the types of organizations – manufacturing, utilities, health care, and equipment maintenance. They use the application to manage their field service. Let's know how these organizations will benefit from Dynamics 365 Field Service:
Manufacturing – A medical device manufacturer sells machines to hospitals and clinics, so they use the application to manage maintenance services over the lifetime of the tools.
Utilities – A fiber optic cable utility company uses the application to respond to outages by dispatching technicians to problem areas.
Health care – An in-home care service provider uses the application to schedule and dispatch healthcare workers to administer medicine and other care to multiple patients.
Equipment maintenance – A facility manager uses the application to deliver maintenance and repair services for heating and cooling equipment.
Top challenges of Field Service
In this modern age of technology, the Field Service industry could face many challenges. So, here are the top five challenges the Field Service industry are facing today:
Efficient Interaction

–

 Deliver an end-to-end customer-centrist experience. Customers prefer to stay in the loop regarding their service calls. If your vehicle is running late, if you must cancel, or if you have to order a part and come back on a different day, it helps to have a mechanism that extends visibility to the client.

 

Following the Planned Schedule

–

 Customers expect your company to deliver the products and services they pay for, and your company relies on its employees to meet these expectations. And often a problem for businesses, particularly if they are still scheduling fieldwork manually. Automated programming with the aid of an FSM tool enables you to monitor your field force's real-time location and assign them assignments on the fly. This means it's essential that field workers maintain their assigned schedules even when they are away from the office.

 

Managing Performance

–

 Businesses will require precise and transparent data to compare their performance against goals and make decisions that move the business forward. For this, reports are a great way to analyze product demand and monitor the growth of your customer base. One of the challenges inherent with teams is taking note of many workers spread across multiple locations. Customers have grown used to strengthening connections in the contemporary day; they have high expectations for service requests and will demand visibility into the status of experts' jobs. Without the proper technology, managers and customers cannot assess if a technician meets those goals in the field. On the other side, a connected field service management system may give managers full visibility into task completion and allow customers to see changes in real-time.

 

Real-time Tracking of All the Business Activities – Field teams often operate in operations where one job must be completed before proceeding to the next. If one team is unaware of when the preceding team completes a job, it will not start its own. For example, suppose a commercial cleaning crew has to clear away dangerous items before the next team can begin. In that case, team collaboration software may notify the team when it is safe to proceed.

 

Effective Preparedness

–

 The fifth challenge that the 

Field Service

 industry faces is recognizing a technological shift and implementing a more proactive service management style. Technologies like Artificial Intelligence (AI) and the Internet of Things (IoT) empower predictive maintenance and help field service organizations avoid equipment downtime.

 
However, the good news is that the right technology system can solve all these challenges.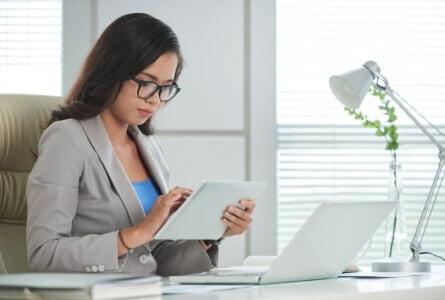 Microsoft Dynamics 365 for Field Service
Microsoft Dynamics 365 also brings impressive benefits for Field Service businesses. Below are the ten ways that can help solve the top challenges of the Field Service industry: 
Ensure assigning a qualified expert by matching the technician's skills with the specifics of each work order.
Leveraging effective resources and workload management by identifying and forming available resources by category.
Driving Schedule Optimization to help decrease driving time by considering geography, personnel availability, and customer preferences.
Stay on schedule by providing turn-by-turn driving directions to technicians for each appointment.
Create work orders directly from a case, an email, or a customer portal and track the orders against service-level agreements, entitlements, and invoicing.
Complete work orders by using the solution to photograph completed work, obtain customer signatures, and collect payments.
View customer preferences and order histories and align their records across sales, marketing, customer service, and field service teams. Also, organize service contracts, warranties, and entitlements for easier access by qualified personnel.
Assets and Equipment Management offers increased visibility into warranty and service agreements, total revenue, related costs, and audit history.
Access analytics and KPIs in a central repository designed to support decision-making.
Drive operational efficiency with IoT by proactively detecting, troubleshooting, and resolving issues – dispatching technicians only when necessary.
With the digital era ingesting up businesses, not to mention entire industries, Dynamics 365 Field Service provides your customers with machine-driven and self-service outcomes so that your technicians could focus where their knowledge, experience, and curiosity ought to be on complex, high-stakes case resolution. You can avail of the expert services from CSE (Computer Solutions East), as Dynamics 365 is growing exponentially, and its demand in the market is also becoming extremely fast, so CSE is one of the best places to take this Dynamics 365 field service. 
Call us today at 914-355-5800 to know more about Dynamics 365 Field Service and other Microsoft Products!
Share This Post