Key Aspects to Consider Before Strategizing Cloud Computing During the Pandemic
If you rushed to the cloud at the start of the COVID-19 pandemic without much forethought, now is the time to review your current cloud strategy. The coronavirus pandemic intensified cloud adoption, which is understandable. Cloud computing business strategy systems can help increase versatility and reliability, critical attributes in these uncertain times. Additionally, they make it easier to manage workloads from any place, which is critical because many workers work from home. 
However, switching workloads to the cloud would not immediately improve the organization's ability to deal with pandemic-related pressures. Cloud computing business strategy includes a range of distinct architectures, services, and techniques, some of which are more successful than others at addressing COVID-19 challenges.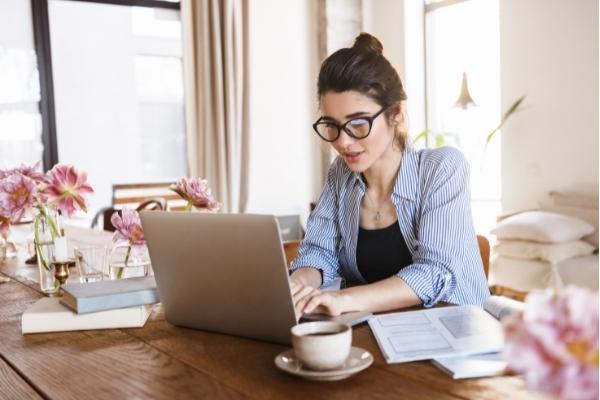 Today's most innovative IT teams use cloud computing strategies to meet their specific needs in a highly competitive, market-oriented way. Baffled by the pandemic or facing today's challenges, you could have to reconstruct your cloud strategy by implementing an AWS edge computing strategy. 
Cost and performance optimization along with accessibility 
Cloud technology is more secure and accessible than on-premises options, making it more appealing considering the confusion about where and when workers work remotely. 
However, even as IT enterprises leverage the cloud to increase the resilience and accessibility of their workloads, they must also weigh cost and efficiency. This is particularly true if the team hastily transferred workloads as part of the cloud computing migration strategy to the reliable cloud computing business strategy available in haste to react to the pandemic at its inception. 
Now that it is evident that many of the workloads you have recently migrated to the cloud will have to stay there indefinitely, ensure that your cloud computing pandemic plan still works in terms of efficiency and expense. 
For example, you could have shifted workloads into the cloud using the lift and shift method because it was the fastest. But if workloads have a variance in use, it could be more cost-effective and easier to use serverless functions or containers. 
As well, if you are worried about the pace of response after transferring your workloads to the public cloud, you can keep a balance of on-premises and in the cloud. Often, data centers located in the public cloud will minimize latency rates for end-users along with cloud computing strategy planning. 
Think beyond server workloads 
Servers and their associated software have long been the most apparent workloads to migrate to the cloud. It is straightforward to move an on-premises virtual machine to a cloud IaaS platform such as Amazon EC2 or Microsoft Azure virtual machines. 
This is one way to improve the resilience and availability of your networks if you cannot rely on reliable access to on-premises infrastructure. However, it would be best if you did not stop at servers. Cloud services and Desktop as a Service (DaaS) offerings will improve the employees' workstation availability and usability. Another possibility is to investigate SaaS collaboration suites such as Microsoft 365 or Google Workspace to reduce your dependency on on-premises apps. 
A robust cloud computing business strategy identity of the technology stack, such as Microsoft Active Directory, can be replaced with cloud-based alternatives, such as AWS Directory Service or Azure Active Directory. 
Look beyond the Big Three clouds. 
If you hurried to switch workloads to the cloud without planning early in the pandemic, you likely used one of the so-called Big Three public clouds — Google Cloud, Amazon Web Services, or Microsoft Azure are the most well-known public clouds, and they are the most comprehensive suite of services. 
However, they are not always the right option for any form of workload. For example, if you store a large amount of data in the cloud, it could be more cost-efficient to use an alternative cloud storage provider, such as Backblaze or Wasabi. Consider alternatives to the Big Three IaaS providers as a part of cloud computing business strategy using IBM, Oracle, Microsoft, etc.  
Consider all your choices to have access to creating the most resilient and price cloud computing pandemic strategy. 
Plan for agility 
Lock-in would be another possibility if you jumped on a specific public cloud without conducting due diligence. Evaluate the adaptability of your cloud computing epidemic plan and decide if you need to take additional steps to wean your company from vendor dependence. Your workloads and configurations will determine the optimal strategy. For instance, using a multi-cloud infrastructure for storage may help mitigate the risk of lock-in. 
In other cases, you might want to consider moving your workloads to a platform like Kubernetes, which abstracts them from underlying cloud systems, allowing you to migrate between clouds more efficiently – or even bring them back on-premises if necessary. 
Regardless of the method you use, the key is to this is to be able to relocate workloads as your needs shift.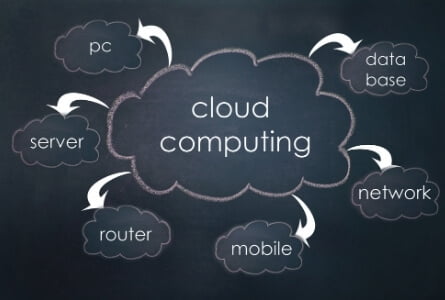 Plan your post-pandemic cloud strategy 
For the time being, it is difficult to predict whether the pandemic will stop or how long IT teams would have to work in the dark. 
Nonetheless, you can begin planning for the day when normalcy returns. Do you want to host the workloads in the cloud even though the cost of bringing cloud workloads back on-premises decreases? Or would you like to ensure that they can be quickly transferred back to local infrastructure as a part of cloud computing business strategy if the office is open 24 hours a day? 
Consider the following questions now to ensure that the new cloud plans are compatible with your post-pandemic objectives. If you expect to use the cloud extensively only temporarily, optimizing any cloud workloads can be unnecessary or ineffective. This is particularly true if collaborating with several cloud providers and resources is needed to adopt and consume cloud computing strategies. If the cloud is just a temporary option for you, simplifying the operations as you deal with the pandemic can be a smarter strategy than investing heavily in technology. 
Share This Post