Leveraging Dynamics 365 for Enhancing Business Operations
The Significance of Dynamics 365.
If you are looking for a seamless management tool that would sync up with your existing ERP or CRM Solutions, ensuring a steady process flow in your company, then you must look no further than Dynamics 365. In today's technological purview, it is mostly possible to have a customized management tool that would also be favorable to use for your employees. Microsoft Dynamics 365 gives total flexibility in terms of a comprehensive system solution. So, it is safe to say that this tool is one of the most reliable ones around there and is trusted by reputed companies.
In essence, Microsoft Dynamics 365 is a set of all-powerful and intelligent ERP and CRM-based applications which would be beneficial for the growth of your reliable customers. Plus, it would also bring about a whiff of success in your company since it would collate all of your requirements and needs in one place. The benefits of Dynamics 365 CRM are virtually endless, and there can be no doubt that organizations must prefer it.
How can Dynamics 365 Impact your Business?
In this section, we would be discussing a little more on the benefits of Microsoft Dynamics 365. Let us dive into some of the points on how this tool impact can positively for your business.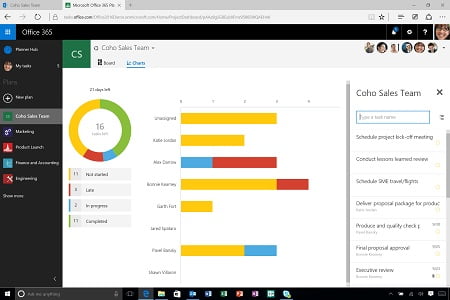 Coherent Integration
One of the leading Microsoft Dynamics 365 features and benefits that are beneficial for every organization is the ability to carry out seamless and cohesive integration. The tools can be used to sync up with everyday essential Microsoft tools like OneDrive or on any other cloud-related system. There could be a possibility that data could be mislaid by the employees since there are chances that it could occur.
Microsoft Dynamics 356 runs on a sophisticated, but simplified data model wherein the integrations are inherently available. This would ensure that the CRM tools run in any environment, thus making your tasks easier. The CRM tools can contain multiple versions of it as the implementations take place continually. Users would be able to use Dynamics 365 specific modules to increase the range of functionality as per their requirements.
Smart Workplace
There can be many Microsoft Dynamics 365, but this is an advantage that will positively impact all organizations. Dynamics 365 contributes to making your workplace much smarter than before. If you are running a business, then you would know that there are so many applications and tools utilized for the company, and every one of them must contribute to the market's benefit.
Dynamics 365's integration capabilities also join with your existing system under a secure cloud that is very much in sync with BI. Employees would then be able to work and function smartly as per the current organizational demands.
Enhancing Communication
An important facet for every organization would be its communication capabilities, and how efficiently and effectively it is designed. Dynamics 365 plays a significant role in effectively having a communication strategy in place so that you can take your organization to the next level. Having an end-to-end communication strategy via Dynamics 365 would help you make the correct business decisions. This would then accord your clients for significant servicing, and even increased turnover.
Dynamics 365 Customization
Whenever any solution comes up concerning CRM, they are collectively packaged and then deployed for customization purposes. These modifications would then be provided as a packaged solution which would then be installed in any software environment. Microsoft Dynamics 365 is a similar solution that collates with the applications used in your company that is used daily.
A Dynamics 365 developer would assist companies with designing, implementing, and even testing the application created through it. The tool can be used to modify as per the company domain and its unique business operations. Developers would then be able to deploy multiple customizations as and when required with minimal technical support.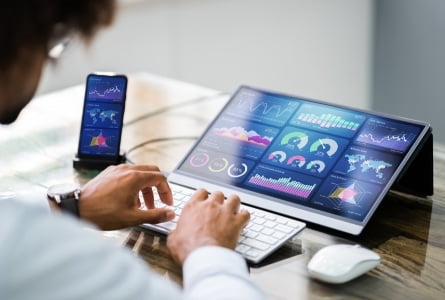 Accurate CRM Developments
When it comes to implementing CRM perfectly well, there are a few points that should be mandatorily considered on a technical aspect. These tasks can be taken up by CRM Developers ensuring benefit to the company,
Configuration of both Dynamics 365 cloud ERP and CRM.
Carrying out the modifications and changes in the Dynamics system.
Discussing and coming up with solutions concerning client requirements.
Data Migration process.
Carrying out the troubleshooting.
Computer Solutions East is the official service provider when it comes to Customer Relationship Management tools, especially Dynamics 365. The Company ensures that the solutions provided when it comes to this tool are cost-effective and also as per the complete technical requirements prescribed by the client.
Microsoft Dynamics 365 is primarily designed for companies to provide multiple advantageous factors concerning automation in finance, marketing, customer service, and Salesforce. CSE provides its technical expertise and knowledge when it comes to serving its clients in the best way possible.
Call us to know more at (914)-355-5800
Share This Post