Microsoft Business Applications Summit 2021: Major Power BI Announcements
The Microsoft Business Applications Summit (held on May 4, 2021) is a critical event for announcing and launching new Dynamics 365 and Power Platform features and offering an early look at demos for the latest update. We're excited to share some of the event's highlights with you to help you predict what's coming up and how you could profit using the best Power BI features.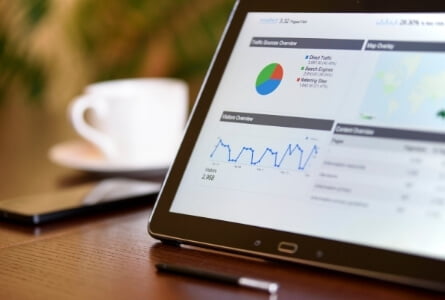 Low Code Custom User Experience for Dynamics 365 and Model-Driven Apps. 
Later this month, the latest modern web designer will also be released in preview, along with a new feature that enables us to build a custom page for a model-driven app. That means we are no longer limited by the "forms over data" look and feel of conventional web-based business applications; instead, we can start with a blank canvas and use Power Platform's low-code tools to create custom Dynamics 365 pages or model-driven apps. 
Additionally, Microsoft detailed a roadmap for converged scripting of Power Apps. About October 2021, as part of the Wave 2 2021 release, is one of the best Power BI features where we expect to see the Canvas Designer and the Canvas Designer for Teams combined into a single authoring experience. Looking forward to April 2022, we will be collaborating with a single app builder who blends the best of canvas and design applications, enabling us to quickly create a Power App without settling on the type of app. 
Power Apps for Teams 
Today's updates to the Teamwork + features include a new "sharing with colleagues" option to make it easy to share your apps with various groups. Power Apps is not one to one to one relationship; the apps don't have to be in the same team's organization to collaborate on them. 
In addition to the current options of creating Milestones, Bulletins, Issues, Proposals, and so on, we should expect to see five more. One of the most-requested best power BI features that showcases everything in your Azure AD tenant (Persona +) and two that enable groups to come together to discuss and connect (Discussion and Identity) (both previewing in May). You can install these Microsoft power BI features for free and for others to use without paying. If a strategy is created using only low code, experts can easily apply general principles to several situations. 
Power BI Goals 
One of the Summit's most significant announcements was the immediate availability of Power BI Goals in preview. Power BI Goals is integrated natively into the Teams context and is data-driven, using the native connectors included with the Power BI reporting tool and the data, logic, and analytics already in place. You can establish a link to your objectives and then use the capabilities of Technology to determine how you are doing about those objectives and opportunities to enhance performance and results. 
Additionally, Power BI Goals is natively embedded with Power Automate, allowing you to activate automated processes and updates when a goal's status changes. 
Dynamics 365 Sales 
We got an early look at some of the Wave 1 2021 features for Dynamics 365 Sales, demonstrating the true strength of centralized data and knowledge in customer service applications. We're moving away from traditional conceptions of CRM – forms that you fill out to monitor your interactions with customers – and toward systems that allow us to manage the consumer experience in a more personalized and insightful manner. 
The following are some of the highlights of the Wave 1 release of Dynamics 365 Sales demonstrated at the Summit. 
Conversation intelligence: Automatically compose calls in real-time, capture action items and market insights using artificial intelligence, and have call transcripts captured in Dynamics 365 without the seller taking any action. 
Intelligent sales sequencing: Create sequences that recommend or automate the seller's next best acts, including branching logic based on user behavior. You may automatically associate lines with leads or openings, providing the seller with the feedback they need at the right time. 
Intelligent lead navigation enabled with the Microsoft BI solutions allows you to configure your sellers' availability, expertise, and capability so that leads are automatically diverted to the appropriate individual.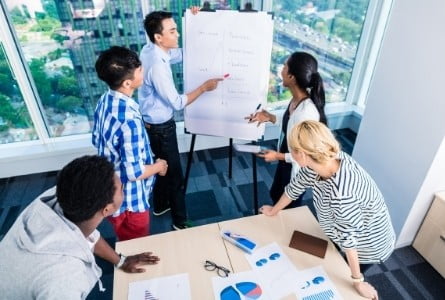 We're also anticipating the latest sales mobile app, which will bring recent documents, meetings, and intelligence directly to the seller's computer, wherever and whenever they need it. 
However, the headline item deserving of an entire episode was Goals. One of the best Power BI features makes it extremely simple to build KPIs and related goals and share and maintain those KPIs. 
They seem to be a very effective way to foster more communication around data and a very straightforward way to ensure that data is being used to inform decision-making, rather than only for the sake of research. Additional data governance features were discussed. The continued incorporation of Microsoft power bi consulting services BI into teams was another prominent theme, ensuring that data is at the center of collaboration. 
Although some of these features are not currently accessible, companies may expect to use them in the months ahead. 
Share This Post