Dynamics CRM 2016: Changing the Game in Customer Service
The way people interact with businesses has changed dramatically, and companies are looking for ways to respond.  A recent Customer 2020 report noted that by the end of this decade, customer experience would overtake price and product as the key brand differentiator — placing customer service at the epicenter of a company's ability to deliver a consistent and intelligent engagement experience.
The demands of customer service organizations have never been more challenging.  According to Forrester Research, more than three-quarters of today's customers prefer to resolve product and service-related issues through self-service channels. As a result, issues that require assisted service are increasingly complex, and the challenges facing service are leading to a higher attrition rate. Now more than ever before, customer service agents must be empowered with the best tools and technology to resolve complex cases quickly.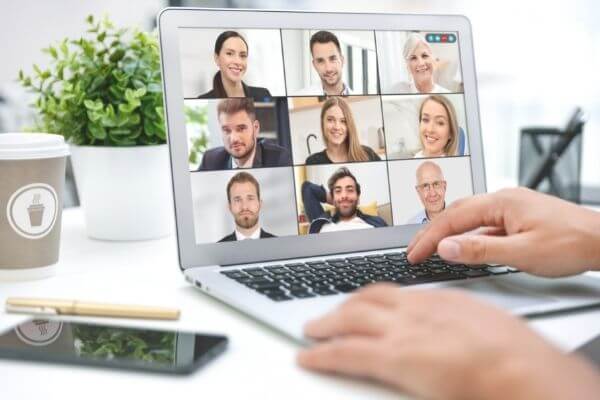 With Microsoft Dynamics CRM 2016, the latest release of our customer engagement solution coming later this year, Microsoft responds to the need to put customer service at the forefront of an organization's intelligent customer engagement strategy.   We've seen the stats on how speed and accuracy of response impact customer experience and customer satisfaction. Our new release's focus is squarely on empowering the customer service agent by speeding time to resolution with effortless and positive interactions for both agents and customers. Dynamics CRM 2016 delivers on this vision and empowers customer service agents with new capabilities and innovations in three core areas:
1)     New and Improved Engagement Center Experiences:  Dynamics CRM 2016 includes a new interactive service hub that delivers tailored application experiences for Tier 1 and Tier 2+ agents. Hence, they have the information they need to be able to focus on a speedy resolution.  Real-time dashboards provide a single view of their workload, giving organizations and agents the flexibility to choose the order of case resolution. Interactive charts provide a visual representation of the work items. They can also be used as visual filters that allow agents to slice and dice the data, view what is most important, see the next action, and focus on faster resolutions.  An enhanced Unified Service Desk gives agents access to Skype and Yammer to engage customers and peers via chat for service resolution and collaboration.  With the built-in capabilities of Office 365, Power BI, and Excel, organizations can accurately track progress, share best practices with peers, and forecast customer needs.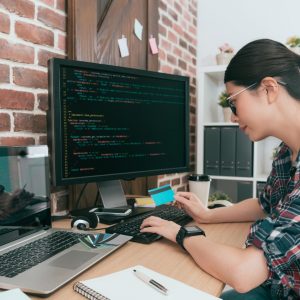 2)     Insights and information to make smarter decisions:  Our new release brings enhanced intelligence and insights to the next level in analytics-driven intelligence and a native knowledge management system for CRM.  This means that organizations can capture — and access — information that helps them systematically resolve issues faster. The service intelligence is further enhanced through analytics, enabling organizations to understand and improve their service operation performance. Machine learning capabilities in the new release represent a dramatic step forward in agent empowerment, providing answers to questions and helping them better solve problems on the spot.  With Azure Machine Learning, Microsoft makes customer engagement more intelligent, enabling organizations to learn over time from the issues they are facing so that patterns can be identified, speeding time to resolution and continuously improving performance.
3)     New ways to engage with the customer:  With Dynamics CRM 2016, Microsoft delivers a solution that captures the signals communicated in various channels in the market and empowers the agent to provide meaningful feedback.  We will soon be adding capabilities that enable improved communications arising from listening to the customer's voice by capturing and leveraging customer feedback through surveys to shape customer engagements with easy-to-use, mobile, and touch-enabled tools.  Feedback can be analyzed as part of a single customer record — enabling a direct response to specific customer concerns.  Or it can be analyzed as a whole – so that organizations can better understand their market and programmatically respond to customer needs.   The new release also leverages social channels with Azure Machine Learning to instantly track and analyze relevant sentiment via Microsoft Social Engagement, and engage directly with customers on social channels such as Twitter and Facebook, with the option of converting issues surfaced through social channels into cases.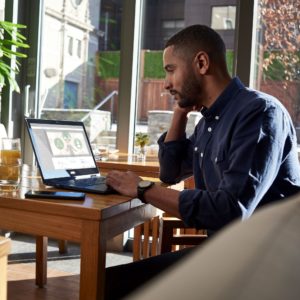 See for yourself this video that shows the innovative customer service capabilities Microsoft is delivering with Dynamics CRM 2016.
Microsoft is making it easier than ever for customer service organizations and teams to purchase Dynamics CRM with Office 365 and Power BI's power and productivity.  Microsoft is introducing a Service Productivity Solution for Microsoft with a programmatic license via the Microsoft Dynamics CRM Online Professional Add- On to Office 365.  This will be offered as a $50 per user per month add-on for Office 365 Plan E3, E5, and Business Premium licenses.  We believe every employee can benefit from our knowledge base capabilities, so Microsoft introduces a new, low-cost Employee Self-Service license. Existing licensing options for organizations that want to purchase CRM on-premises, CRM Online, customer service, and customer self-service solutions separately will continue to be available. Look for additional information on pricing and licensing in the coming weeks.
The new release brings comprehensive customer service solutions to business today – empowering the customer service agent with intelligence and insight at their fingertips and making them better able to deliver personalized, proactive, and speedy service and resolution.  This is the true manifestation of intelligent customer engagement – empowering employees to do more – made possible by machine learning, predictive analytics, and the best productivity tools on the planet.  Dynamics CRM 2016 is changing the game in customer service.
Share This Post