Intelligent space management + the right services: how to create the workplace experience we all need now
Information Technology has changed the way how enterprise functions. But the desire to have the best experience in the workplace is what remains constant. The technology experience has changed from no-frill management to making it far more significant when there is more work from home options available for employees. The workplace's good experience now focuses on fitness, well-being, and an atmosphere designed to encourage everybody to do their best job as it all begins with managing the space. 
Space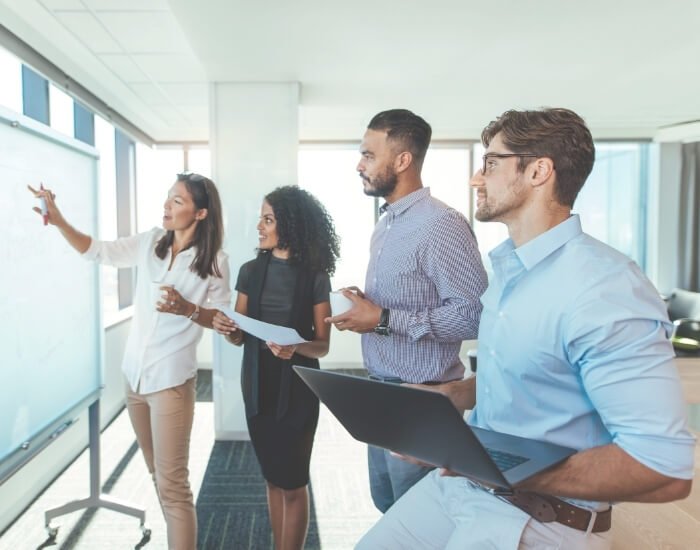 Aimed at driving the modern experience of the workplace. And, this is possible by answering significant concerns; space planning helps companies develop new organizational experiences: 
Making enough room for the right, socially distanced floor plans as a part of intelligent space management is designed to ensure employees' protected health environment.

 

Does anyone have easy access, including individual workspaces and meeting rooms, to find and reserve the space they need?

 

If circumstances alter, can space be easily reconfigured?

 

How can a room be reimagined to provide choices for the outdoors or outside of an office as a destination?

 
Companies should turn to us to answer such vital questions. Our experienced team takes a detailed, data- and AI-driven approach to make the most of the space. You will also have access, both in collaboration with Cisco DNA Rooms, to density heat mapping and near-real-time occupancy tracking.  
A highly configurable application with broad features with leading digital transformation involves depth space management, repair, capital projects, real estate, and leasing competencies. 
Space + workplace services for the best experience 
A secure, efficient space is central to the experience of employees. There is another aspect: programmed in the workplace that helps everybody remain safe, linked, and efficient. Two online technologies are designed to do just that. 
Easy-to-use wayfinding with indoor mapping

: 

The emerging geographic information systems (GIS) industry leader put to life the floor plans of dedicated engineers. It's a contactless wayfinding option that eliminates congestion and makes the navigation of buildings and campuses simpler and safer for users.

 

An AI-based chatbot

: 

Users have an AI chatbot with CSE to book a room, request maintenance, or locate the allocated seat for a colleague, all using natural language and a user design. It's another way of simplifying work-life and enhancing the experience of the workplace without touch. Inside Workplace Resources, perceptual software, Slack, and Microsoft Teams are powered by the expert works that assures digital business transformation. 

 
How space management drives savings and operational efficiency, too. Jobs' health and safety are significant, but space also plays a crucial role in cost control. A comprehensive, enterprise-wide view of the area will reveal the potential for zones, floors, and even whole buildings to be combined and/or repurposed. This is particularly true for businesses embracing a versatile workplace. A recent study by independent research firm Verdantix found that 83% of CFOs said they were looking at facilities and capital investment as an opportunity for cost reduction. 
Making the most strategic space decisions allows you to collect and analyze data. Discover how the company can drive more operational productivity. 
Put safety and productivity at the forefront of your strategy.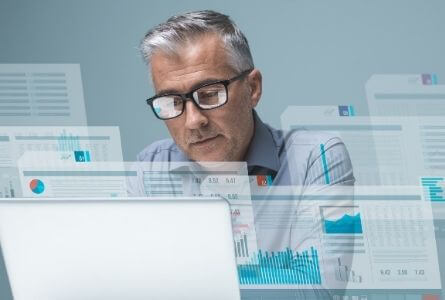 Organizations need to step away from manual or siloed processes to keep individuals and facilities secure and meet their needs. There is massive value in managing all aspects of a real estate portfolio from a single solution, particularly since businesses consider their long-term plans. 
What becomes painfully clear is that the same knowledge and observations are needed across different divisions and user types across the enterprise. For example, by centralizing company data, you can compare space and occupancy usage with lease options and find options to reduce your space and expenses. The single source of truth gives you an unparalleled chance to use your facilities' data and insights to design secure, efficient, and scalable workplaces. 
CSE provides a market-leading general work management system, giving you a suite of tools to get the most out of your facilities. With dynamic spatial planning, you can build a safe, scalable workspace, increase staff commitment with indoor mapping and an AI assistant. It boosts leases, minimizes capital project costs, and improves operating productivity while providing more excellent final analysis value. Schedule time to discuss how we can help you manage your property and facilities with one of our experts. 
Share This Post