5 Top Data Cloud Trends to Follow in 2021
The first five Vs. of Big Data – Volume, Velocity, Variety, Veracity, and Value – were recently expanded to seven, with Variability and Visualization joining the original five. This rise reflects an implicit recognition that data is becoming more expansive and complex if not convoluted. The five significant data themes for 2021 will be artificial intelligence, cloud containers, data governance, and edge and serverless computing. Nothing occurs in isolation, and both developments were influenced significantly by the 2020 pandemic. In many respects, these systems coexist with the future of serverless computing, where AI uses containers that fit well to democratize data. 
When the pandemic struck, employers had to allow work from home because if they did not, their workers would revolt. We expect that all these fashions and trends will continue to develop over the next five to ten years. Serverless computing in Azure is not as quick as success stories, but this will aid big data democracy with time. Both executives should be aware of these new business management tools, and they should also stay up to date.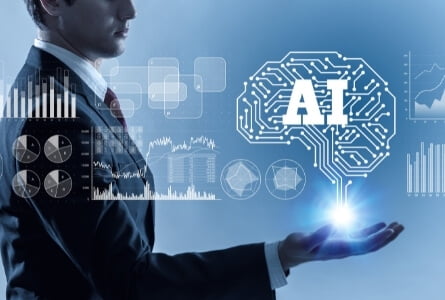 AI 
By 2021, the cloud would have aided AI in realizing its abundant potential. While it may not achieve the lofty heights of hype that many have predicted, the vast volumes of data flowing through into the cloud will undoubtedly assist in converting hope to fact. While AI is a challenging technology to adopt, the future of serverless computing rests on the applications such as containers in cloud computing, Kubernetes, virtualized computing, and powerful machine learning frameworks that can assist users in developing more responsible and scalable AI. 
Numerous pivotal cloud-enabled breakthroughs over the last few decades have helped elevate AI from a stumbling technology to one with nearly unlimited potential. These include the advent of inexpensive parallel computing with the seven Vs. of cloud computing to improve machine learning algorithms from Google, Microsoft, and Facebook. Cloud containers technology, with their "create once, deploy anywhere" capabilities which aid in the development and deployment of AI applications, thus democratizing AI. 
Containers 
You may think of a container as both a type of program package and its libraries and all its dependencies, all compiled into a single unit of executable code. Bases and plug-and-and-and-play services are self-contained, providing everything they need to function, located on any location: traditional IT, virtual IT, or cloud-based. 
The future of serverless computing will have AI models packaged in containers and accessed from external sources with no coding. It is possible to link the entire machine learning pipeline to a container. Spinning them up can be done at any time, and as required, it does not matter whether they are large or small. Toward the end of machine learning preparation, containers can use multiple servers, and models can be deployed to multiple targets after completion. 
While containers are like virtual machines (VMs), they do not virtualize the underlying hardware; instead, they virtualize the operating system and any necessary libraries and dependencies. This contributes to the containers' lightweight, speed, and portability that comes with cloud data management. Additionally, containers allow modern development and architecture practices such as DevOps, serverless computing, and microservices. 
Data Democratization 
Today, companies must deal with more data than ever before. The introduction of 'visualization' is among the items in the "7-vs-Big-1" data expansion, but it should not be viewed as an oversight. The opposite is true. Business intelligence (BI) offerings like Tableau and PowerBI are shaping up to stand as the future of serverless computing growing in popularity at small and midsize companies and those that use data visualization to gain value from it. More IT departments will hand over their technology and applications to consumers in the next two years, making data more democratic. 
Only business intelligence tools like Alteryx, Knime, and Databricks will be used. New customer self-service analytics products and services will continue to be offered with azure edge computing. Creative citizen involvement in scientific discovery and inquiry will continue growing unabated. The democratization of data would empower workers at all levels of a company to scrutinize and tinker with their most intimate and precise business data right at their fingertips with a mobile device. 
Edge Computing 
Many data have an end date, which is the philosophy behind edge computing. Why does an edge device collect data, send it to the cloud, create templates of software up there, compile the findings, and then send them back to the edge device that collected the data, and then use the results to send out a warning or an offer? Why not make the azure edge computing create the templates as well? With devices shrinking in size and applications becoming more advanced, highly complex models could be included on an edge computer, at the cloud's edge, transforming data into something more usable and actionable. 
Vendors, including AWS, Dell, HPE, Google, IBM, and Microsoft, are taking advantage of a serverless approach to gain an advantage on edge by investing in modularized, purpose-built servers. Data can be made to flow instantaneously through the cloud-based applications, straight into mobile phones. IT services can now implement the capabilities of the Internet of Things (IoT) almost anywhere, and cloud providers are offering local edge computing resources to support content distribution across a massive number of locations. 
A shift to a more distributed enterprise approach to application platforms would see a greater focus on enterprise network protection and the management of users, facilities, applications, and data.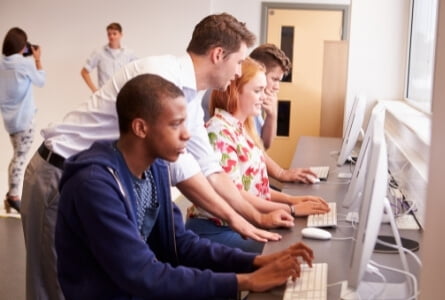 Serverless Computing 
Serverless computation enables developers to focus on what they do best – writing code. Cloud vendors manage the hardware and servers that run the technology and the maintenance required to keep the applications operating correctly. Gartner identified the future of serverless computing among its ten infrastructure and operations computing developments in 2018, and time has confirmed Gartner's forecast. 
Serverless computing combines the features of Backend as a Service (BaaS), in which the cloud vendor manages all system resources, operating and maintenance costs, protection, and software patches and enhancements while allowing clients to concentrate exclusively on application development. 
We will like one of a kind (if we can) for the year after that, too. We will have tough times ahead. Investors look to 'buy the pattern' as they throw their hard-earned money into the economy. It is just as crucial for technology executives to consider. Data-driven innovation, container architecture, AI, and serverless computing can benefit all executives regardless of their needs. 
Share This Post