How Enterprise can Benefit from Data Insights to Drive Quality Decisions
If you wonder what makes skilled service companies prosper, their credibility with audit, tax, and advisory services blends their profound experience with the diversified service. These companies put their unwavering emphasis on customer success by leveraging the IT services for their specific industry. Businesses also need to deal with the audit costs, stringent guidelines, and criteria for more in-depth perspectives. The solution lies in enabling complete IT solutions with the agility and data maximization to drive meaningful insights.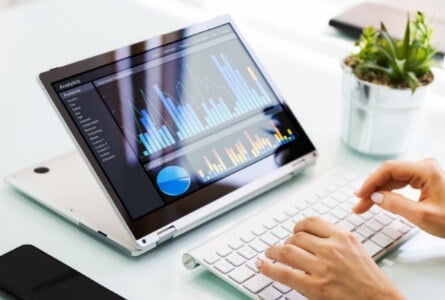 Data utilization at the enterprise level
Enterprises are prone to running quarterly audits depending on the local business they follow and their industry. For instance, it would be appropriate for the health sector to have 3%-4% of unmanaged transaction expenditure, but this could be a significant concern for the financial services industry. Unmanaged transactions cannot exceed 0.5% of total spending. To keep on such data at a detailed level would require a complete IT solution that ensures you with more in-depth data insights.
Departments, states, regions, and countries may have general regulatory criteria. Besides, companies witness billions of transactions every year – depending on their size. Also, many enterprises with professional services have humble volumes of information to study. Most organizations are expected to audit samples based on risk profiling to resolve this situation. This is still a job requiring a great deal of effort and automation wherein the 360-degree IT solutions become mandatory for the repetitive work that comes under basic compliance hygiene.
And professional service firms can harness the power of data analytics, machine learning, artificial intelligence, and data visualization platforms when they need to update themselves. It can offer an enterprise the necessary speed, precision, insights, and cost efficiency that drives data-driven growth.
Taking your data beyond the enterprise
Although automation data is essential to business internal process monitoring and assurance, it can also play an external role.
Benchmarking clients by industry, geographic location, and departmental verticals is critical to analyzing the data and unlocking the benchmark and standardization of international legislation, economics, consumer portfolios across geographies, and related complexities. Moreover, business regulators can track enforcement closely. For instance, legal documents and contractual arrangements in various industries could have different interpretations, whereas the auditors can ensure customer compliance.
Regulatory authorities are supportive of the use of enforcement software because it also helps to involve the auditors.
Observe trends and draw data inferences
There are 24/7 IT support services that can enable professional service companies to offer many customers audit services. This way, they can track the industry's business developments early on and gauge the next step to provide key decision-makers with the necessary data.
Such insights offer an upper edge to the enterprise amidst the competitive market by catering to customers compliant better. For example, having a complete IT solution can provide necessary insights that could help create AI models re-used across multiple departments.
Any change in the enforcement or government laws regarding geography or taxation can help leverage data to make better calls. These may also alert auditors about anomalies. Previously, these patterns only appeared to highly qualified workers but using IT services for the specific industry will provide technological validation that enables better quality outcomes with changing regulations.
Skilled IT service providers can report these patterns and findings, inform users, and improve their brand image. For example, a professional services company discovers that their customer spends more on transport and encourages them to move to cost-effective electric vehicles and provide tax benefits. In turn, the customer may learn how they effectively reduce their carbon footprint as an environmentally conscious business.
Utilizing Data visualization and data auditing as a game-changer
The modern way to do business that can add value to the user is through automation. It is possible to translate the data from an ERP into a readable form with practical insights. Businesses can also use the new audit models that drive business standards for workflows and historical auto-completion. This will help audit and speed up the correct historical data points, extract the data, and visualize it after processing it.
Data security within the organization can be an audit issue, and both professionals and their customers need to prepare cross-departmental data policies while implementing automation and analysis. Automation allows regular, if not continuous, audits as per the defined data standards. AI can be used to achieve a high cost-effective level of assurance, resulting in more increased quality audits and a reduction of risk and liability.
Final Thoughts
Hire a professional service firm regardless of the industry you operate in. Many finance-based enterprises dealing in tax and audit data can hire IT professionals and get the required IT expertise to empower the whole team. C-suite executives may use a single process transformation framework containing historical and current data to gain insights into previously inaccessible areas.
For instance, if an IT company is interested in research and development, and its work can be advantageous to the general public, or if a company invests in green energy, it could have access to tax relief for technology and pivot savings upscale their employees. Sooner or later, any growing enterprise will need to rope in the professional service providers to get the expertise to take them to the next step.
Share This Post