Unlock the True Benefits of the Cloud with Cloud-Native Computing
The speed of business has been entirely transformed by cloud-native technology. Applications, software, programs, and solutions can be almost instantaneously plopped into your lap and help address your company's most pressing business problems before lunch. Choose the right cloud services providers to help download the right tool and allow your business teams to automate and launch new features more quickly than ever. 
However, cloud migration can be a daunting task. Many of us feel a little overwhelmed by the efforts, mainly when a vast, complex company has to migrate to a new public cloud or when your business needs to automate its apps rather than manually upgrade them. 
Below are some suggestions about how these things can be achieved in a way that fits your company's strengths. It is kind of our know-how as we have a team of Microsoft certified experts. CSE will help you make the transition so that your business can take advantage of cloud-based technologies and unlock the actual cloud benefits.  
What does cloud-native technology mean?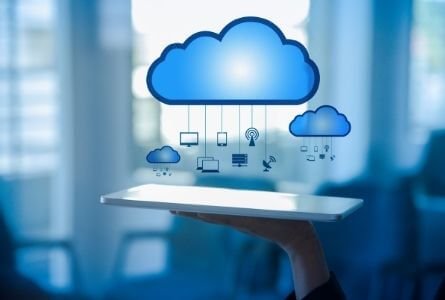 First, let us talk about the word 'cloud-native.' Cloud-native is an approach to developing apps, applications, and services on the cloud platform so that they can live, work, and evolve. It means you or your customers can access and use these resources more quickly and securely when these services and software are on the cloud.  
How can cloud-native technology enhance large enterprise solutions? 
How does the business work with this cloud-native technology? There is no doubt that your IT people are smart but moving your business's old infrastructure towards cloud-native computing is a tough challenge. It is not always best to abandon your old architecture and call it a day. When transitioning to cloud computing, automation and instrumentation, virtualization, and containerization, microservice architecture, and observability are all aspects that require consideration. New tasks and new ways of working come with every new technology. It will take planning to make the cloud work for you. 
But your applications and services will still be up to date until your company hits the cloud services in the USA. You will be able to develop in-house apps. In a Web-centric language, you can build your cloud-native applications. You would be able to control your resources and dynamically scale up your applications. With immediate and safe access to back-up versions of your files, systems, and equipment, you can eliminate downtime. Security is increased, and speed is increased. Modular architecture and lower infrastructure costs are available. 
24/7 MIGRATION MONITORING: Get the expert team at CSE to monitor your key migration services with assured lower downtime. 
APPLICATION MANAGEMENT: Enabling agile application management with a robust team to provide a quick turnaround with effective cloud application management. 
What enterprise 
would not
 want all that?
For you and your company, cloud-native technology can work. Connect your data, connect the people, and link your processes to create a better organization across all channels and provide a better computer performance. If you are in the conventional business sector or a software start-up, by calling your CSE agent today, you can get a head start on improving your company's business processes. 
Although some organizations are better suited for using the public cloud environment, many more would need the best cloud computing service that combines public cloud components with protection, customizability, low latency, and control from the private cloud. 
Constrained capabilities
With various hybrid cloud solutions, numerous existing public cloud providers, including Amazon, Microsoft, and Google, now cater to this demand. 
For instance, Amazon Web Services (AWS) provides Outpost, a 'bare metal' solution that delivers a black box server rack to the on-site data center. The server remains the property of Amazon and is monitored, assisted, and operated remotely by the firm. 
These solutions offer numerous advantages of hybrid cloud computing, such as greater speed, agility, security, and versatility for particular workloads, applications, and data. For clients who want to benefit from public Cloud Platforms as a Service architecture but want to store confidential or vital data in a private data center, these solutions are suitable. 
Hardware limitations, access to a limited set of core cloud resources, vendor lock-in, and restrictive cost structures can limit an enterprise's capacity to realize cloud computing's true promise offered by cloud services in the USA. 
Unlocking the cloud's full potential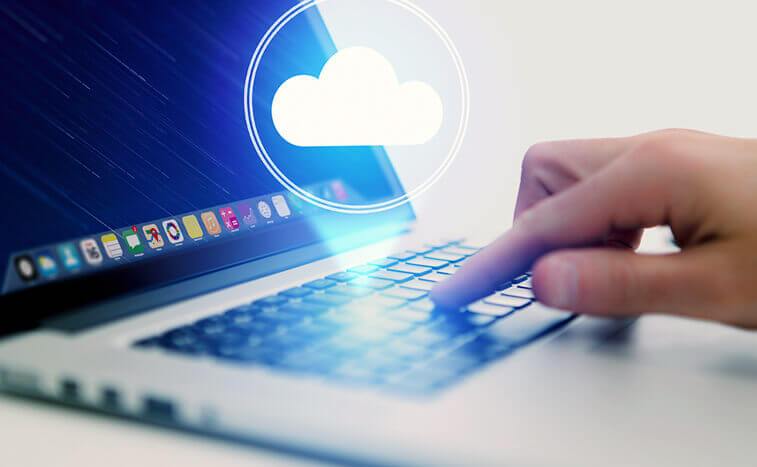 With the ability to seamlessly transfer workloads between different environments, only open hybrid cloud architectures offer true interoperability. 
Open hybrid architectures provide enterprises with the option of testing various parallel computing. It offers the freedom and flexibility to combine the best combination of public and private cloud resources to suit their individual needs and preferences. 
CSE's cloud-native rack-based approach provides on-premises data center or co-location space with pre-configured hardware and applications. An open-source solution's versatility provides CSE with the ability to architect, deploy, and incorporate a hybrid cloud solution based on an enterprise's unique requirements. 
Grow into the 
cloud.
With larger control solutions and population operating systems, the platform provides unconstrained functionality. Even benefiting from community support and a constant stream of updates. CSE makes managing and upgrading the new version simple by back-end automation. These features ensure the solution is never obsolete and stays on the cutting-edge cloud computing technology. 
Although CSE is suitable for developers needing high-performance computing hardware, the integrated open-source solution is completely interoperable with standard public cloud services. This feature enables companies to securely access a mix of cloud resources, ensuring that they can expand into the public cloud at the speed and size they need. 
Share This Post