7 Data Privacy Tips That Every Enterprise Must Follow
Data privacy has become almost ubiquitous these days. For several apps, two-factor authentication has become the standard, not an outlier; even Apple today introduced a new feature for iOS that will enable apps to get approval from a user before monitoring their data through apps and websites. Nearly every browser has a built-in password manager.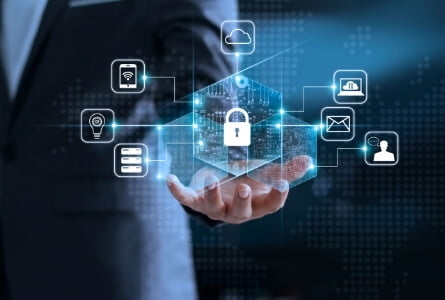 Although people learn how they exchange data – and technology has made it simpler – these activities are not widespread. Since 2008, Data Privacy Day has become an annual call for people to learn and know how their data are exchanged online. To that end, here are the seven general information security tips that any user can take if they are not to ensure that their information is kept secure by leveraging data security services.
1. Considering Business Compliance 
In a constantly changing legal environment, changes in law and policy must be held ahead. For instance, enterprises catering healthcare industry will need to comply with HIPAA compliance. This is because data processing crosses governments' physical boundaries with the advent of cloud computing. It is crucial to stay compliant while expanding the scope of data usage across multiple networks globally.  
2. Establish a culture of data protection
The development of a clear privacy culture within the workforce is another critical component of ensuring successful data security within an organization. It takes a combination of senior-level buy-in and a dedication to continuous learning to create an enterprise-wide understanding of good information security practices. 
3. Strategizing the Data Governance Framework 
For organizations to keep track of internal and outward data flows, a systematic approach to data management is essential. A data governance framework includes several components to help maintain and secure the organization's data. The recording of data processing and decisions taken by the company is also a basic necessity of most regulatory regimes. 
4. Framing and Checking the Contingency plan 
Businesses these days need a plan to revert the IT changes in case of facing an IT disaster. This means, having managed data protection will require businesses to remain equipped with the right tools to better deal with data breaches. Loss or unauthorized access to personal data may have important financial and reputational implications. This goes hand-in-hand with comprehensive data security services.
Some countries require that data breaches are disclosed to data protection authorities and, in some cases, the persons affected. Businesses are much more vulnerable to data breaches, with many communications and interactions moving online, particularly during the COVID-19 pandemic.  
5. Third-Party Data Protection with GDPR
While data controllers are fully responsible for their processors' GDPR compliance, this does not mean that GDPR compliance is not a problem for you. Maintaining regulation of third-party data security service providers and data processors is a crucial part of data security. As a data processor or something, you may delegate to your controllers. Even if the information has subsequently been exchanged with other parties, data privacy laws also keep the original collecting party liable for safeguarding personal data.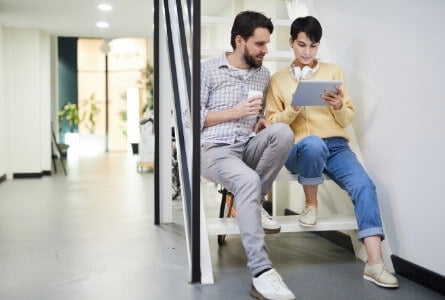 6. Customer Data Privacy 
For those organizations leveraging managed data security services, it is important to ensure that they have the right response processes in place to allow them to deal efficiently and effectively with consumer requests for their data. Consumers are becoming increasingly aware of their rights to data privacy.  
They are actively engaged in contacting organizations to find out more about the form of data kept about them by businesses. Knowing how to deal sensitively with such communications and following relevant data privacy laws can allow a company to promote customer confidence.
7. Implementing the use of Password Manager
Do not let employees remember passwords, Instead, adopt an organization-wide password manager that stores all of your other passwords using a single difficult-to-remember (but difficult-to-crack) password. This means, remembering one password suffices while the password manager will come in handy when it comes to executing passwords at different points while browsing.  
As data security and data protection continue to expand globally, now is the time for organizations to place greater focus on data processing. The risk management of data processing is a major undertaking for any enterprise. It will only increase in complexity with the growing attention of regulators, increasing market demand to enhance data management, and the increased amount of data for companies' people. 
It requires time and persistence for an organizational change toward a culture of respect for privacy rights. The journey towards top-notch privacy begins with data security services that integrate cohesively with good data protection practices. However, an effective privacy policy will reduce the risk of fines and other penalties under current data protection laws. Moreover, it enables cross-border data sharing to be more efficient and compliant, provides a foundation for compliance with future legislation, and enables an organization to develop confidence in handling customer and employee data. 
Share This Post