2020: Refresh or Master your Programming Skills.
With the onset of 2020, people are moving back to office campuses or buildings. There are an ample number of tasks for you, and if you start walking down deep into the Meraki API services, there are specific reasons that can boost you up. Now, before you step into that, it is essential to know the features of CISCO Meraki APIs, which is a total cloud-managed solution for networking. It deals with security, wireless switching, MDM (centrally managed) as well as WAN Optimization. It is built with integrated hardware, software, as well as cloud services. CISCO is one of the recognized names in the cloud managing networks, and now it comes with various attributes so that you can master MERAKI APIs.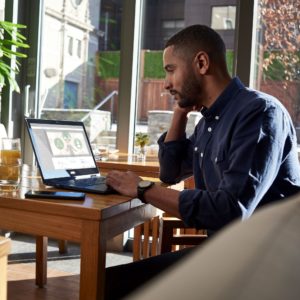 Utilizing a Group Policy Dynamically Without the use of RADIUS
Administrators are now working on the API Dashboard. This Dashboard is to get through with the Group Policies associated with the Meraki networks. With the help of group policy, you can block or whitelist various clients. There are network access controls, which include modification of the device post connections. Moreover, you have the provision to use security policies through programming.
New MX L3 Firewall API Endpoints
MX firewall rules are now implemented for the control or storage of the files. These rules are made with the help of the Meraki Dashboard API. Using the incorporation of an endpoint, the user gets the chance to utilize the same functionality, which is now present on the Dashboard. To do this, you must move to the Security Appliance. After that, click on the Firewall, then move to the Layer 3 option. After that, click on Outbound rules. These rules will have the opportunity to activate Syslog. This feature is utilized on a large scale in controlling multi-organization deployments.
Unravel the New Use Case Using AP Bluetooth Beaconing
You need to pass a targeted ad when the customer moves by the side of the aisle. It will give a waiver of 20% on the meal if they use a mobile app. These use cases are quite easily tackled using the Meraki MR Bluetooth beacons. With its inception in the year of 2016, Meraki happens to be the most significant beacon gateway vendor. It spreads to many consumers after Meraki came up with the Bluetooth radios across various MR access points. Through Meraki Cloud, it gives customers the option to collect and share Bluetooth beacon data with the help of robust Scanning API. Therefore, those customers who already made their investments in Meraki has shot up with a gamut of enhancements activating distinct beacon ID assignment.
Now, it is quite viable that Meraki auto allot a distinct beacon ID to every access point. This is required to activate the BLE scanning process. After that, select Unique mode, and the network is all set for any use case. Then, the user can use the Dashboard Devices API. This is to avail the real-time access to Bluetooth analytics as well as AP statistics. You can get all the API and sample code on the official website.
Meraki Cloud Architecture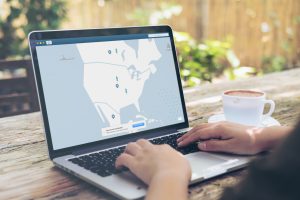 Historically, maintaining networks or resolving network problems required physical presence. However, since the Cisco Meraki dashboard is cloud-based, it is available from any internet-connected device. This gives instant access to real-time performance information. With the option to monitor bandwidth consumption by device, port, or even particular application, it's simple to modify your network's capabilities as needed.
Cloud Networking enables centralized administration, visibility, and management without the expense and complexity associated with controller equipment or overlay management software.
Cisco Meraki solutions are purpose-built for cloud administration and include centralized management, layer 7 device and application visibility, real-time web-based diagnostics, monitoring, and reporting. Cisco Meraki is simple to install and requires no training or special command-line interfaces.
Meraki's founders developed cloud networking while enrolled as postgraduates at the Massachusetts Institute of Technology.
Cisco Meraki currently offers a comprehensive portfolio of cloud networking solutions that support more than 20,000 client networks worldwide, including large global deployments with hundreds of thousands of devices.
Automation Made Easy Through API and Saves Time
With the help of Meraki, APIs automation has now become a cakewalk. You can automate the Dashboard and add extra features keeping you focussed on other things on the network.
Programming Skills will Enhance your Networking
There is a massive demand for programming skills in various networking roles, which provides opportunities and requirements to implement API for automation, auditing, as well as application development Meraki and Cisco Devnet, have collaborated to provide resources you require to incorporate programming skills to your knowledge set.
At CSE, you will get all the deliverables that one can expect from an IT service provider. You will get all the licensed services. Cisco Meraki has partnered with CSE to provide you with the best possible API services. All the services are focused on the business requirements of the client that can unlock true business potential with the correct implementation of technology. Technical expertise is the main forte of CSE along with fast adaptability to provide customers the most effective solutions. Call us today!
Share This Post