Your MSP Cybersecurity Checklist for 2021
Despite the understanding of the value of strong cybersecurity initiatives, many small and medium-sized MSPs continue to assume that their networks are difficult to compromise. With the increasing cloud computing usage over the last year, SMBs are becoming more vulnerable to cyberattacks. In reality, SMBs are 61% more likely to be hacked in 2020 than last year, up from 53%. 
With the number of cybersecurity incidents rising month after month, every MSP needs a well-thought-out, multi-layer cybersecurity strategy. In 2021, you can only defend your managed security service provider from unwanted malware attacks, cloud data breaches, and endpoint system attacks if you use a multifaceted protection approach to counter all security threats. 
Start with the basics.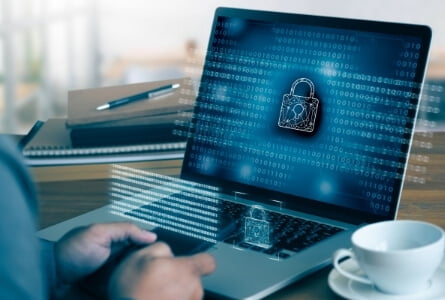 Identify your properties and catalog them with the managed IT security services providers. All the device data and its criticality and sensitivity must be accurately accounted for. Understanding the details also lets you find compliance to ensure that the data is categorized correctly. 
Moreover, not everybody who works only at the bank gets the vault keys. Evaluate how many people have access to every file and device in your managed security service provider. Access control is a security element that you control fully. What enters your system is as important as what leaves. Creating and maintaining your Entry and exit Parking Enforcement Policy and ensuring that you are monitored for irregularities in data that you choose to leave your network – either with hackers or with a disgruntled employee. 
It's time to move on to computers after you've captured all of the data in your environment and locked down access levels. You can't encrypt data you don't know about, and you can't secure devices you don't know about either without the help of cybersecurity managed service providers. Understand any connector to your network, including phones, laptops, printers, and other devices. Don't forget about guest availability; you'll need to separate those devices from the rest of your safe space. 
Security Augmentation against Ransomware
Ransomware is among the most prevalent and dangerous threats MSPs face today. It has the potential to cripple business activities in an instant. The most common vehicles for ransomware attacks are email phishing and spam, and the only way to avoid them is with a two-pronged approach: security measures and basic knowledge. For detecting and preventing malicious emails that carry ransomware, use Protected Email Gateways with targeted attack protection. 
Set up and test backups and use security software to defend against ransomware. Invest in security software that can detect suspicious file access behaviors and viruses early enough to prevent ransomware activation. 
The bottom line with identity theft is that people are the greatest danger. Approximately 91% of cybercrime begins with an email. As social engineering becomes more sophisticated, an employee's possibility of clicking a suspicious connection from one of these emails increases—fake URLs and websites have never looked so genuine. 
It's important for a managed security service provider to even teach the workers about common security hygiene to detect and prevent phishing emails. New hires are frequently the weakest link in the chain, so it's important to train them as soon as possible so they're up to date on the software they're using and aware of emerging threats. 
Adding layers of security to your network
Lone firewall defense for IT networks in 2021 is insufficient. MSPs must consider the use of multi-factor authentication, mobile protection protocol, and, of course, antivirus. 
Patches and safety improvements are a necessary safety activity immediately. One option for hassle-free patching is to set up your network to automatically patch and update computers while users are away from their computers. Using a separate guest Wi-Fi so that people outside your company can access the internet, not your metadata and backup, improve endpoint management. 
Cohesively working on the cybersecurity concerns.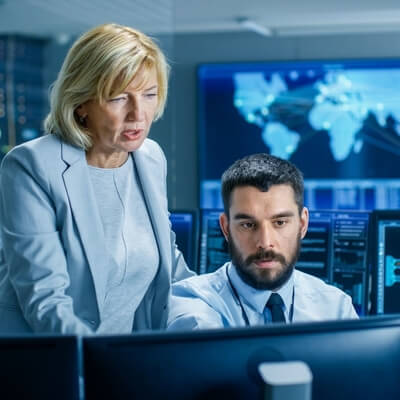 Know how your managed security service provider approaches cybersecurity. Ensure they do not succumb to the route of "set it and forget it"? It's easy to lose sight of protection while running your own business—or even with long-term clients who are otherwise doing well. Make sure you don't make this error. Each week meet with your CTO to address the most recent major cyber threats and your MSP's plan for defending against them—both internally and with clients' networks. Remember that using out-of-date security software-hardware will put your security at risk. Be sure to study the applications and processes and develop a plan for implementing newer, safer technology. 
Have a disaster recovery plan 
As much as we don't want to think about it, cyber threats are still happening. While it is not possible to prevent every attack, businesses can plan for it. A comprehensive action plan that includes messaging, data security and recovery, and more should be part of your security position. If your MSP has followed best backup practices, you can restore the systems and resume regular operations even after an unfortunate safety violation. The argument is that your business continuity preparation process must take serious account of all the IT processes. 
The year 2021 will see a lot of changes as more and more people continue work from home. This means cybersecurity will remain a huge problem for all MSPs and their customers. However, if you know where to start and how to prepare ahead, it can be easy to introduce more stringent cybersecurity measures and protect your network from attacks.
Share This Post