A Data Breach Is Stressful; It's Time to Adjust Your End-point Defense Plan Accordingly
Choosing the correct security products for your company is a difficult task. The danger of getting hacked is real, and there's a lot on the line. In the last decade, the cybersecurity landscape has shifted dramatically. Every CISO has the challenge of evaluating security technologies. We wanted to share some of our insights so that security professionals going through the process can use a framework to make the process easier.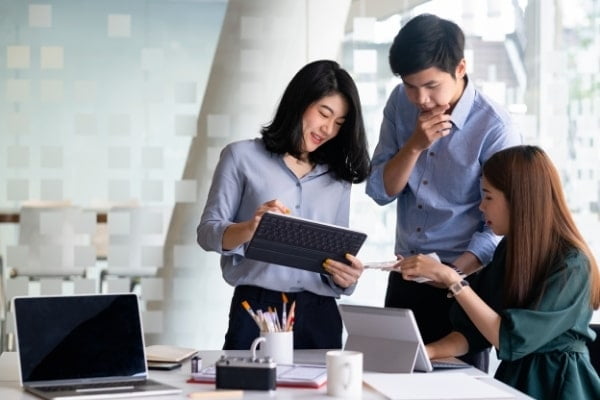 Implications of a Cyber Attack
Private & confidential data theft

 

Normal operation uncertainty

 

IP at risk from theft/compromise

 

Loss of Revenue

 

Ransom Payments

 

Corporate reputation

 

Fines/penalties

 

Recovery costs 

 
How Has Cybersecurity Advanced?
Over the previous decade, cybersecurity technology has advanced significantly. Enterprise security tools are becoming quicker and more powerful. As processing speeds have improved, it has been feasible to crunch considerably more data and even use machine learning to improve threat detection.  
Cybercriminals have access to the same advanced technologies as security specialists, they have a better chance of exploiting flaws in the broader range of targets. It's simple for them to launch a series of attacks in the hopes of one of them succeeding. On the other hand, a security team's failure can spell calamity. Ethical hackers, researchers, and developers work hard to find and fix vulnerabilities, but attackers share their tools, techniques, and information. They collaborate more successfully than security experts in many aspects! 
Security has broken free from its former home in the IT department during all of this. Almost every organization now views security as "everyone's responsibility," rather than just IT's, and most companies now have dedicated cybersecurity professionals. 
How can next-generation security systems deal with new cyberattacks?
Security solutions are intended to limit a data breach's likelihood, duration, and impact. Traditional antivirus (AV) is no longer adequate for securing a modern organization due to the continually evolving threat landscape. Legacy antivirus focuses on decreasing the chances of a breach, but as every security professional knows, it's not very good at it.  
It's no surprise, then, that more companies are abandoning classical antivirus in favor of endpoint protection platforms (EPPs) that combine antivirus, firewalls, and other security features. However, because this solution was still dependent on known malware and techniques (including signature-based detection), it did not address the inherent problem with legacy antivirus. Enterprises realized they needed visibility because of dangers from emerging nation-state actors, cyberwarfare, and the darknet selling of hacking tools. 
Endpoint Detection and Response (EDR) is the next step to identify a new group of tools and capabilities that focus on the detection of suspicious behaviors on endpoints. These tools are unique in that they looked for unusual activity rather than identifying specific malware. Instead of identifying and quarantining a suspect file, they would notify the security team that something needed to be looked at further.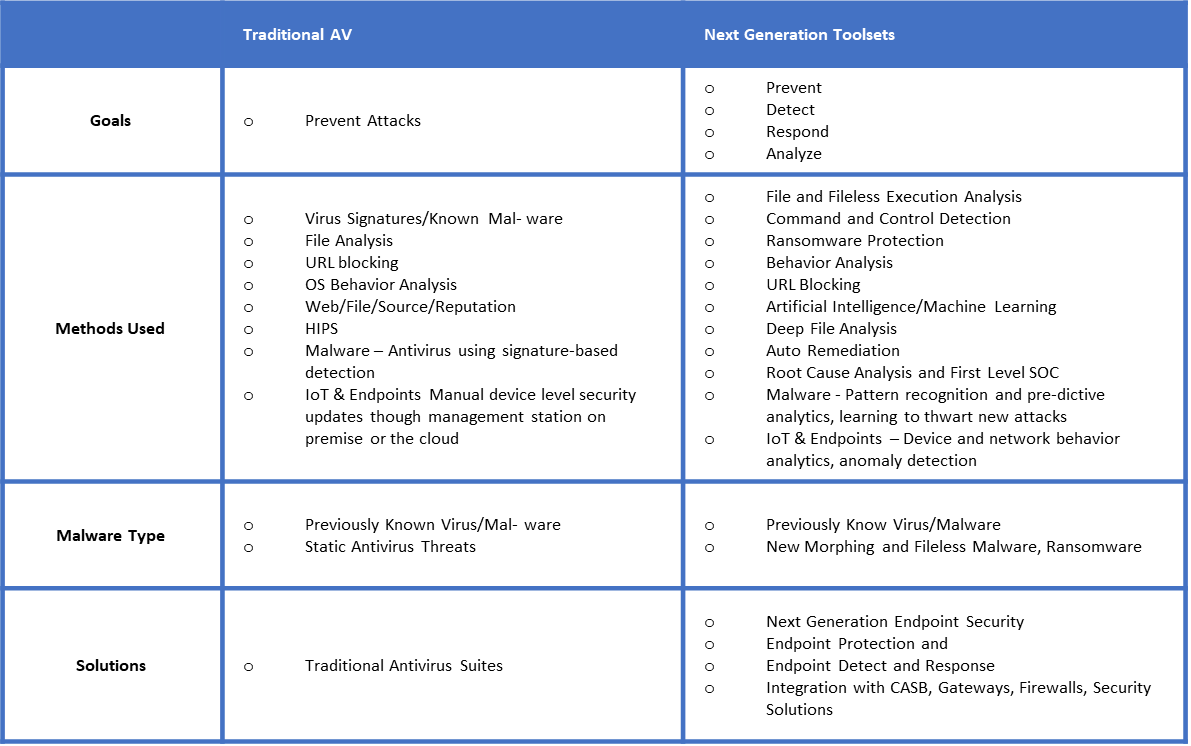 Plan Your Strategies: Before analyzing any security kit, you must first establish what you're looking for. 
It would help if you first decided what you are seeking your requirements before you begin evaluating any security kit. That entails first mapping out your business requirements, assessing your available resources, and getting a comprehensive picture of the internal and external political processes that may influence your decision-making and implementation. 
When it comes to reviewing security goods, it's hard to do so without a set of unambiguous success criteria. To different organizations, success implies other things. For one thing, supporting legacy devices may be a top priority because they have a long tail of unpatched devices that will continue to be used for some time. Another firm may need to maintain macOS security, while a third may prioritize having a solution that its current IT staff can easily administer. You won't be able to assess whether a product is a good fit in the first place until you understand your individual needs. And you won't be able to tell whether it's doing what you want it to do later. 
SentinelOne: Next-Gen Antivirus with best Mitigation Strategy 
SentinelOne Cloud Workload Security can assist you in safeguarding your information.

 

SentinelOne enterprise EPP+EDR is equally effective at safeguarding server and container workloads by halting malware, expediting response, and revolutionizing proactive threat hunting.

 

SentinelOne can help you secure your cloud workloads in a data center, AWS, or Azure Cloud, whether physical or virtual.

 
Switching to NGAV Has Its Advantages
Enterprise clients should consider the following advantages of migrating away from traditional AV now that more effective solutions are available: 
Operational Costs is Reduced




Boost Protection against cyber threats

 

Boost your return on investment

 

Make the software do the heavy lifting for you.

 

Reduce the Costs of a Data Breach

 
We work with you to provide autonomous endpoint security via a single agent that successfully blocks, detects, and responds to assaults across all key vectors. The SentinelOne platform is the only solution that provides full visibility across networks straight from the endpoint and is designed for extraordinary ease of use. It saves time by using AI to automatically eliminate threats in real-time for both on-premises and cloud environments. Call us to know more! 
Share This Post