How Can AWS Managed Services Help Businesses in Cloud Environment?
While computing technologies have historically been seen as a difficult accomplishment rather than a catalyst for economic advantage, there is one unavoidable fact: they are costly and essential. Computing technologies need an exquisite and uncommon workforce that is difficult to attract and maintain. Managed services assist in making this task a bit easier, more productive, and efficient. 
The recently introduced AWS managed services are planned to accelerate cloud adoption for Fortune 1000 and Global 2000. It simplifies implementation, conversion, and management with the help of a dedicated team of Amazon workers. The AWS managed services provider offers a collection of APIs to integrate your current service management system with a set of CLI tools.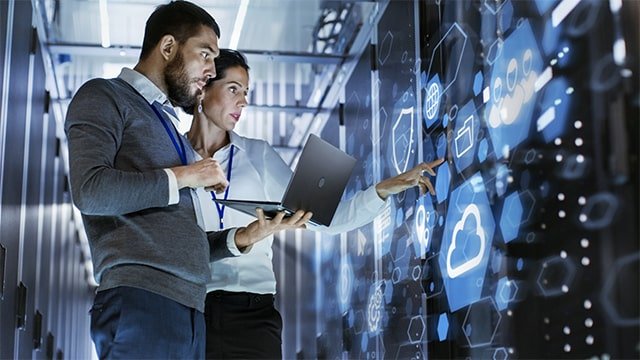 For the past couple of years, Amazon is collaborating with a representative set of AWS customers and stakeholders to ensure that the offered service meets a wide variety of business requirements.
Economical Services
Using a managed service provider will pay only for the services rendered, not for fixed wages for in-house IT staff, regardless of the utility measure used.
A managed service provider provides a company with a unique and specialized team of IT experts whose services are accessible on-demand following the business's needs. Apart from being more convenient in terms of timing, MSP teams possess a better set of skills and experience; this level of technical proficiency cannot be obtained via internal resources without commanding pay and attractive employee perks. 
Thus, outsourcing activities reduce human costs and enable more efficient budgeting since it offers regular monthly prices for scheduled services, making company expenditures more predictable and simpler to calculate. 
The Essence is Experience
AWS certified architects and support engineers develop and administer the solution. In a nutshell, we help you navigate AWS technology so you can concentrate on your core business. 
Working with certified engineers
Our engineers are unsatisfied with off-the-shelf solutions when your application requires something more. We suggest the appropriate service combination depending on your needs and budget. 
Multi-Environment Management 
Managing numerous suppliers introduces several points of failure. With a dedicated support staff and an optimized administration portal from AWS, you can focus on the job that matters most to you. 
Quick Scalability
As a company develops, its primary goal should be to fulfill market needs continuously. On the other hand, market needs are very dynamic, with quick changes in preferences and interests. With a growing client base, businesses should be able to adapt and expand their current structures and materials to support their businesses' continued stability and growth. 
MSPs of the highest caliber, such as AWS Managed Services, are proactive in identifying and resolving your technological trouble spots, assisting your business in being productive and stable. 
AWS Managed Services automates typical infrastructure tasks like change requests, patch management, metering, security, and backup and provides full-lifecycle services for provisioning, running, and supporting your infrastructure. AWS Management Platform relieves you of day-to-day uses of multiple channels. It implements best practices in infrastructure management at a fraction of the cost and risk associated with traditional infrastructure management.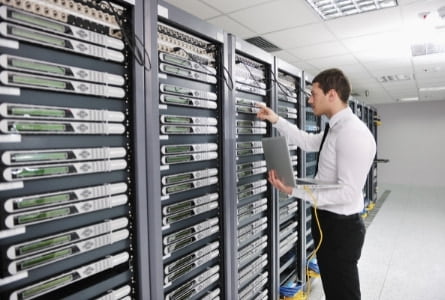 Improved Operational Effectiveness
Utilizing an MSP to supplement your in-house team is an excellent approach to boosting your business's productivity. As an enterprise grows, employees may be required to address the growing importance of IT competencies that fall outside their assigned job roles. As IT priorities evolve, workers will be needed to manage their time and skills effectively to focus on core job duties. 
AWS managed services relieve the internal team of mundane but essential IT chores and operations, enabling them to concentrate on strategic planning engagements and creative initiatives. With an outsourced professional staff devoted only to maintaining and monitoring the enterprise's infrastructure network, businesses and their workers will be spared tedious management and surveillance duties. 
With their seasoned understanding of the newest developments and vast expertise in infrastructure management, MSPs may function as a complement to your staff when utilized appropriately. 
CSE's Support and Maintenance 
We take the uptime and security of your system very seriously. Our specialized assistance guarantees high service uptime, data integrity, cost efficiency via resource management, and early reporting on security risks. 
As your application and company grow on AWS managed services, we will advise you on the most effective ways to use the Amazon Web Services platform, features, and tools. 
Computer Solutions East provides training for customers as we are established Microsoft partners having more than a decade of experience in working closely with top IT businesses. This includes pivoting details required to begin developing an AWS Managed Services practice. Hiring AWS-managed service providers can help you use the true potential of business processes and assets that drives better support and service. 
Share This Post