Your Customers trust you. Who do you trust in terms of Cyber Security
The business is not built around merely providing the services but also a matter of trust. When the customer is providing you with the business opportunity, they are too trusting your business. While it is one thing to give the best of the products and services, companies often overlooked cybersecurity. This one is the rising tech dependence in almost every dimension of our lives, as many businesses offer services online. 
That's why a full 71% of all Fortune 500 CEOs now claim to manage technology firms. Second, software-related inherent privacy and protection vulnerabilities. As a pioneer of protection and privacy Willis Ware once wryly proclaimed, "The only computer that's completely secure is a computer that nobody can use." 
To navigate these two trends, businesses need to prioritize cybersecurity strategy focusing on data privacy and protection in each vertical. This is done by explicitly communicating these objectives to customers and safeguarding customer relationships by being completely open about digital data risks. 
The fading trust amongst the customers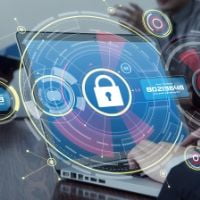 The current customers should first identify whether or not to trust the enterprise with personal information for their customers? A survey concluded that only 25% of respondents agree that most businesses are responsible for managing their confidential personal data. Far less – only 15% – companies think that data can be used to better their lives; all such data is a testament to why a robust cybersecurity system can help solve many issues. 
Suppose your customers are not trusting you in protecting and using their confidential data wisely. In that case, you can never find yourself using the importance of this data to deliver a better customer experience. Almost 88% of customers believe that how much they trust in a given business is determined by their willingness to share personal information. 
About the same number (87%) of customers claim they would take their business elsewhere if they do not have faith that a company handles their data responsibly. The cybersecurity business can come to the rescue in such cases where the customer's trust is a pivot to business longevity. 
Exploiting people's confidence is the hackers' prime tactic. For instance, trusting a COVID email is sent by a government agency.  
The assailants can build fake social profiles with photos, claiming to be human resources officers from large companies. Make sure this is not one of your companies by hiring managed application security services. The attackers would send emails with attached corporate or work information when the victim responded. However, the files would be corrupted, which would then be used to infiltrate malicious attacks in the system. Now the computer of the victim has been hacked, enabling the intruder to read his email. From there, the intruder may attempt to steal data into the victim company's system. Compromising the customer data and exposing their credentials will set a negative narrative in the 
How to gain customer trust and confidence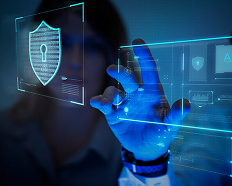 They will still want to know if they understand their issue when a customer is in touch with you. This is important to know by the supporting agent. The first part of your conversation should prove you can see the problem and ensure customers of the data secrecy. 
Start offering your assistance after that. If this is not an immediate solution, tell them what sort of cybersecurity system is in place and how are you planning to deal with sensitive customer information. 
Here are some tips for developing client trust and keeping your company loyal to clients. 
Ensuring hiring the cybersecurity business that helps you plan your products clearly with intuitive offerings.

Support will take you to places that are not expected. If you understand your customer's frustration and are in their choices, make sure you go the extra mile with the cybersecurity

service provider

.

Be personal and always involved in the client. Do not forget that your client is also a real person behind the phone, and they have a personal life with some significant issues. Do not let your business be another one by providing them with the confidence that their data is secured.

Establish ties with your customers by pursuing them, taking care of all of their problems

,

and moving further to solve the problem and solve future problems.

 

Share your clients with best practices. Do not only support them with the best of your expertise but drive legacy with the best

cybersecurity services throughout

 the product lifecycle.

 
It is important to note that any transaction you make with the customer reflects your company and team's values. No matter how much investment you make to protect your records, cybercrime can still occur. If it happens, you must act rapidly to minimize the harm to the confidence of your organization. 
If you can point to evidence that you have done everything you can to avoid data leakage risks, you are more likely to keep clients who may otherwise have moved elsewhere. 
Share This Post