How Businesses can Successfully Leverage Security in a Hybrid Multi-Cloud World?
Cloud computing is rapidly developing. There are now several options for moving software and data to the cloud, including different implementation models for public, private, and hybrid cloud services. Organizations are searching for ways to use different hybrid cloud architectures in a more comprehensive digital strategy. Using a multi-cloud strategy, businesses can prevent vendor lock-in and use the best-in-one technologies, including artificial intelligence (AI) and blockchain.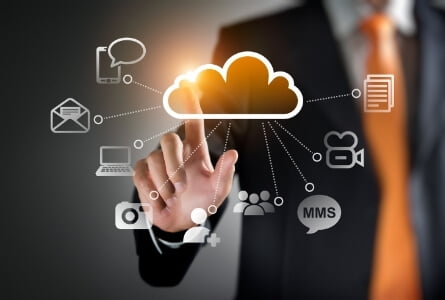 There are several options available when it comes to selecting cloud solutions. It is essential to understand the variations between cloud deployment types and cloud services models and understand how it is possible to protect confidential data within these environments. 
Challenging to secure hybrid multi-cloud 
The hybrid multi-cloud world has complexities to be discussed. For instance, in hybrid multi-cloud deployments, companies often access and draw insights from multiple data sources – in some cases, between 400 and 1000. Companies rely on 85 resources from 40 different vendors to protect these sources. 
However, the real complexity is due to multiple instruments or a lack of smooth integration in rendering cloud security services. The critical concern emerges when businesses use Microsoft azure security solutions to assume that this hybrid multi-cloud framework will be controlled. This is where they will need cloud security services that run with adequate security and governance.  
Driving on the security-first protocol 
Start by exploring how APAC companies are planning to accept the rapid change to multi-cloud hybrid environments. Most businesses have increased spending on protection amid the new standard, with increasingly remote working environments. When embarking on the road to a hybrid cloud architecture environment, clients search for a secure-first approach. 
Key considerations for selecting the right security platform provider
It has to be a conscious decision to choose the right security framework that best suits your company. In hybrid cloud architecture, it is necessary to look for a supplier who can leverage existing investments and resources and has the versatility to be compatible. The framework should also be sufficiently open to facilitate alignment with your existing environment.  
Moreover, if your business needs to leverage Microsoft azure security solutions and incorporate threat intelligence radically adapted to the modern reality of imminent cyber threats and increased structural vulnerabilities, keeping innovation and business acceleration teams focused. 
CSE: A trusted advisor and vendor of choice
CSE is a trusted partner with proven safety, compliance, and governance embedded in the hybrid cloud architecture. It provides a wide range of solutions and secure-by-design architectures that power the industry's most trusted security cloud platform. There are industry-unmatched hardware and data security specifications for CSE cloud hyper-protect services.  
Leverage the threat management systems to provide a single view of security instruments built on open standards, enabling quick action to mitigate risks. And an open, integrated security platform is necessary to ensure protection that can connect several security tools across hybrid multi-cloud environments and generate more in-depth insights into threats. 
How can CSE make a difference?
Truly Open: The concept of a centralized management framework is not fresh, and many organizations are developing similar architectures. However, many hybrid cloud architecture services provide open source and competitive cybersecurity tools to counter the competition by building automation for their platforms. 
Security systems are not islands; they must be linked to be successful as organizations expect them.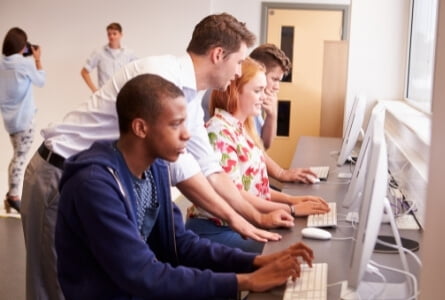 It means either of the following: 
Connecting data: As described above, most organizations do not need redundant information and use cases. Connecting the already in place tools will help companies gain new insights and more in-depth information about risks that put the company at risk or add additional costs and effort by duplicating data and use cases. 
Connecting workflows: It is not only a job for the security team to orchestrate a response to a security incident, but it should also include the whole company. Popular playbooks and automated actions will help keep us focused on the most critical threats, increasing response times and minimizing threat impacts. 
Open Connections: The experience of various security professionals from different enterprises clarifies that versatile solutions are essential in today's world. It takes more than just the extraction of value from existing investments to attach security resources. Building a world-class safety environment today often implies being connected to the security industry. There is a range of open-source initiatives and standards to develop interoperable security frameworks that provide the creative solutions that organizations need. 
Share This Post