Activate data. Augment intelligence. Amplify outcome
We are living in the data age. Not only information, but big data: datasets are too massive, complex, and quick to transfer. It is beyond the power of conventional BI solutions to handle it. Either they get the data, activate it, and plan it to better use or they have the powerful data tools to manage it for you.
Data management for augmented intelligence and amplified outcomes would need a more comprehensive approach from IT outsourcing service providers in the USA. Big giants like Spotify, Facebook, Netflix, and Amazon crunch massive user data quantities to create new content and items with your unique profile. The goal is to find new ways to manage tools and reach more people as hospitals, governments, and organizations use increased analysis for making data-backed decisions.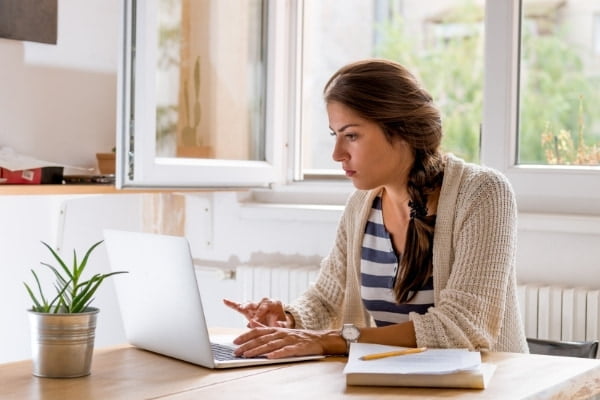 Human activities and the Internet of Things never cease to analyze new data. Data originate from numerous sources made by humans and machines. It can be a significant challenge for IT departments to incorporate these diverse data sources into an analysis platform.
The first step towards everything that drives data and leverage Power BI consulting service for better includes data activation. It is the idea of unlocking real data value by creating insights and implementation.
Marketing powered by data is not a new phenomenon. But marketers use cohesive Data Management Platforms (DMP) to leverage their marketing activities with big data. A DMP switches easily from a "good solution to have" to a "must-have" solution. Data has rapidly become an essential technique, and for many years to come, will guide marketing efforts.
Here is how the data activation takes place:
Feeding data
Get data from everywhere and place it in a centralized platform within a single system to be used as an aggregate. Data comes from a range of sources. A marketer can aggregate data from various locations, such as websites, mobile sites, and apps, offline or CRM databases, media prints, transactional data, and much more.
Unlock data value
Once the data is in one place, you can access the value by evaluating the data and using it to facilitate outgoing marketing publicity and optimization. Examples may include the study of the audience profile, look-alike modeling, act-alike modeling, and other opportunities.
Rendering and data output
This is one of the hardest data activation components and requires the most effort. However, with deep integration through the advertisement and marketing eco-systems, you can share data segments built with marketing partners, enhance efficient customer service, reduce duplication, and boost back-end efficiency.
Once you activate the data, you will need Power BI consulting that plays a crucial role in giving everyone in an enterprise a meaningful data insight. However, the risks of unintended sharing or misuse of business-critical information can increase as data becomes more available to inform decision-making.
Microsoft has world-class protections to help protect consumers from attacks. More than 3,500 security researchers and advanced AI models report more than 6.5 trillion signals every day to help protect customers from Microsoft attacks. This makes much sense now that you will have your team take the best out of the data within the confined data points.
Users can rely on BI to make better decisions and become more aware that they cannot rely on a small cluster of analysts and IT experts to handle all the company's numbers and databases. Modern businesses need smarter solutions in augmented intelligence that can positively influence employees and customers at all levels. The traditional business intelligence approach may not work for the modern world, so investing in Power BI is an ideal choice.
Reevaluating BI, Looking Toward the Future
If business processes are the lever and pullies in the engine, then data is the oil. Perhaps, one of the most potent weapons for making profits and highly underutilized by many businesses. And it is not enough for a small team to be able to gain insight into that data. Data access must be made democratic, and stakeholders around the organization must access and find the most important solutions and unexpected and game-changing analyses for intelligent, self-service solutions.
Once you are done with the data activation, try to rope in the Power BI consulting partner can be fast, reliable, and resource-intensive to ingest data stored in proprietary, off-site, and on third-party databases. This is to enable immediate insight sharing amongst the key personnel within the department to make timely decisions.
The goal is to have data democratization and enable self-service with BI. The frontline employees are tech-savvy, but there are not enough IT and database experts to deal with the background tasks needed to govern, link, and clean up the data. To get insights into the size of modern organizations, where they need them, and where they need them, users need an AI-assisted, easy-to-understand self-service tool like Power BI.
AI systems help ensure effortless data collection and connection to the system. Once the data is there, the smart system helps users choose the right datasets based on relationships it has detected while bringing in the data. This is where the outcome is amplified by enabling key decision-makers to see the larger picture and pivot skills for taking corrective measures.
When it is time for actual analysis, let the AI blend with human intelligence to drive business decisions with the right key analytics. Once done with gleaning the insights, the output should drive conversion-driven actions coupled with reports.
Get your plans to drive actions with interactive data and intuitive data sharing capabilities with Computer Solutions East's Power BI consulting services.
Share This Post