Learning from Re:Invent 2020 as businesses turn to cloud adoption
The Re: Invent event will be held on Jan. 12. A part of the event is already hosted between Nov. 30 to Dec. 18, 2020. Of course, as with many technologically advanced things, it was a different experience for all. CSE engineers have also taken part in the conference through local offices.  
The primary message communicated here is that things have changed at the AWS services, but most have stayed the same. Many cloud service providers can leverage AWS technology and inventions keynote sessions. And other vital keynotes are also critical for the cloud monitoring strategy consulting services, with plenty of insights showing where things will be headed in the public cloud world.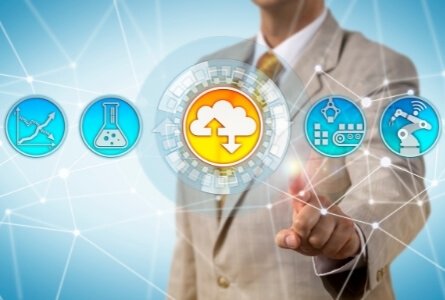 Without going to the onsite meeting, the cloud service providers still learn about AWS and their customer insights. There were CEOs on stage who mentioned the exciting work they oversee and how AWS helped them change their company. Also, we witnessed several collaborators showcasing emerging innovations, goods, and new concepts. All of these services will be available in real-time during the span of the case but will be made available anytime and wherever. 
On the other end, there were also some fun events, including the 3rd Annual DeepRacer League Championship, where participants race cars with machine learning software, which they learned all year. The "Grand Prix Finale" was held on Dec. 15 that discussed the AWS Connected Vehicle Solution and the electric vehicle roaming network that can let Alexa charge the car.  
The way forward in the re: Invent 
The latest re: Invent is an excellent platform for businesses providing AWS Cloud service for financial services and other industries. The opportunities to network with the best minds in the cloud are one of the most rewarding aspects of conferences like this. 
There were a series of in-depth learning sessions during the conference on the most important topics to get involved more with AWS services. Participants were able to get more than just the AWS migration process as they learned how top cloud service providers are working across the globe. The key takeaway was to reimagine and transform their company with cloud service providers towards building a cloud-first enterprise. 
Also, the sessions will provide insights into the connection to the Amazon Store. The focus will be on how digital innovation and resiliency went hand in hand as we IT enterprises like CSE can create a remote workforce – a much-needed asset in today's time. These organizations will also have the power to reinvent contact center operations and reimagine customer interactions with Amazon Connect. The event will have a dedicated session with cloud service providers and how Amazon Connect solutions help companies allow remote working for the vast majority of their global employees while ensuring their business continuity plans are implemented without compromising the key security. 
Adopting the Cloud-First Approach 
This is a major conference since the rollout of cloud devices for 70,000 cloud professionals backed by a $3 billion investment that brings together the full breadth of the IT industry and technology capabilities. This makes way for ecosystem partners coupled with a deep commitment to learning and training clients' employees and responsible business, including the green cloud. The timing of reinventing this year is perfect, considering how Amazon aims to obtain 80% of its cloud workloads within five years. The key focus is to enable organizations to move to the cloud with more incredible speed and achieve more excellent value for all their stakeholders at this critical time.  
Connecting to CSE 
This conference aims to give users a gist of all that cloud service providers can do. The experts at CSE are just a call away if your business is seeking a one-on-one session to share your cloud story, including your needs and goals. We can help you more efficiently or advance the speed of your existing on-premise cloud solution. 
CSE is a perfect place to take advantage of AWS advancement implementation at a greater stage. Connect with our AWS certified experts and make the most of the latest re: Invent with our AWS services offerings. 
Share This Post