What Could Microsoft Cloud's Future Look Like?
Businesses worldwide are using cloud services to reduce data storage costs, speed up development workflows, and boost decision-making skills. This increase in cloud use can be attributed in part to how big data has altered the modern business landscape and the growing desire for flexible management systems. According to the research, 81 percent of businesses have adopted a multi-cloud approach, with public cloud adoption being the top priority for 38 percent of those polled.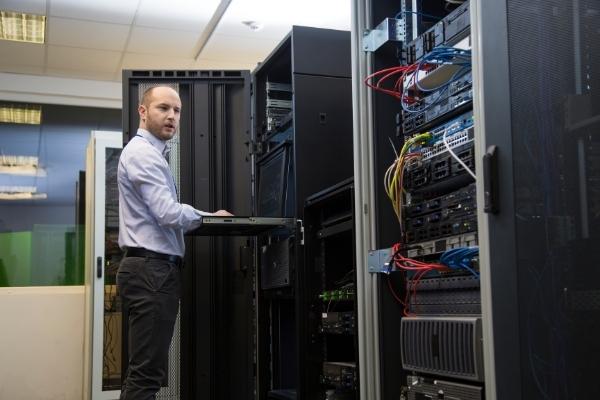 In 2022, Microsoft's cloud division will expand, becoming more interconnected and vertically consolidated than ever before. Microsoft's cloud computing services had a big year in 2021. Microsoft, the second-largest public cloud provider for enterprises, is on track to create 50 to 100 additional data centers every year by 2022, making the year even more significant. 
But what is "Microsoft Cloud" exactly? Customers cannot acquire a single unit of inventory management or service. It's also not to be confused with Azure. It's a lot more complicated, and it's becoming increasingly linked. 
Microsoft quietly changed the name of its cloud services from "commercial cloud" to "Microsoft Cloud" last October. Many people within the corporation used this word, but it has become official nomenclature since Microsoft's fiscal year began in 2022. Microsoft Cloud comprises Microsoft 365 / Office 365, Azure and its many Azure services, Dynamics 365, several LinkedIn businesses services, cloud database, analytics services, Enterprise Mobility + Security, and various "online" versions. 'Exchange Server or SharePoint Server, for example. Microsoft announced in October that Microsoft Cloud generated $ 20.7 billion in sales in the first quarter of fiscal year 22, putting it on track to generate $ 80 billion in revenue annually. 
First and foremost, Microsoft Cloud should be given a new lease on life with Nuance, as Microsoft has begun the process of acquiring this health-focused corporation. Its voice recognition technology facilitates communication between the doctor and the patient. Microsoft claims that Nuance's technology will be helpful in a variety of industries other than healthcare. These industrial clouds are collections of Microsoft 365/Office 365, Azure, Dynamics 365, and a variety of templates and application programming interfaces designed specifically for vertical sectors such as healthcare, retail, finance, manufacturing, nonprofits, and more. 
What can we expect from the Microsoft Cloud in 2022?
Microsoft's ability to combine infrastructure, product offerings, and business applications, as well as a set of common security and analytics tools, helps set Microsoft's cloud apart from others. 
On the Azure front, Microsoft will work in emerging areas like Azure Quantum, Azure for Operators (telco), Azure Space (for those who use satellite imagery and services), and its federal cloud work. Microsoft revamped its Cloud + AI business unit (again) a few months ago, forming a new unified Strategic Missions and Technologies Team that will take "learnings"  from each of those businesses to produce digital solutions in the others. 
Microsoft's MetaOS vision will be realized in new modern workplace' products and services in 2022. According to sources, a year ago, Microsoft was working on combining Microsoft Graph, Microsoft Search, and Fluid Framework as well as building pieces that have become key to its Office suites like Whiteboard, Planner, Lists, and ToDo to create a "MetaOS" platform for work and play. (In case you were wondering, MetaOS has nothing to do with the metaverse and is entirely related to Teams, Outlook, and the rest of Office.) 
As with Azure, AI will likely be a significant and frequently mentioned component of Microsoft's MetaOS aspirations and platform. Microsoft has been promoting their version of "AI at Scale" more and more. AI at Scale is a Microsoft initiative that aims to give consumers access to large-scale AI models, cognitive services, and supercomputing capabilities via Azure services. 
The technological revolution continues, and modern organizations must adapt to new ways of doing business to remain competitive. If your company wants to use the Microsoft Cloud and its growing portfolio of on-demand services, in that case, Computer Solutions East can guide you through the process and guarantee that your IT systems are in line with your long-term company objectives. For a one-on-one consultation, please get in touch with us immediately. 
Share This Post