CSE Forms a Strategic Partnership with Anywhere365® to Bring Contact Center Functionality to Microsoft Teams Business Voice
Time and again, we at Computer Solutions East are constantly redefining our business offerings for enterprises. Being a Microsoft partner, we are always enabling our clients with the first-mover advantage. Any updates or upgrades from Microsoft are provided seamlessly to our bouquet of Microsoft Users. And today, we are thrilled to extend our strategic alliance with Anyrwhere365®.
Anywhere365® stands as one of the world's finest and robust accredited Microsoft Teams contact centers. It will integrate a certified enforcement recording app through Azure-based Dialogue Cloud Framework by merging two market-leading solutions into one omnichannel conversation management platform.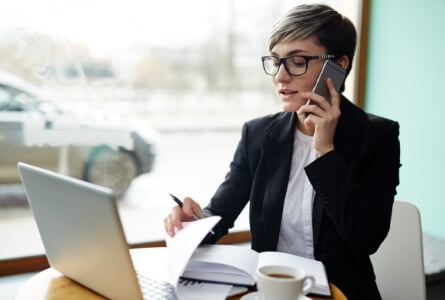 This partnership is aimed at helping the Microsoft Teams users, which provides the compliance recording that plays a crucial role in regulating industry standards. Cloud communications are particularly in need of high-to-fidelity recording, flexibility, and efficiency as well. This collaboration extends the capability of Anywhere365 to provide top-of-line, legal, and very effective services to customers. Moreover, this partnership means providing more agents to the Teams users that remain strategically placed to help managing calls, meets, and collaboration better.
Microsoft Teams and Microsoft Anywhere Dialogue Management integrated to help drive calls through rich features such as Call Recording, IVR, Reporting, wallboards, and Chat skills.
The Sr. Managing Partner at Computer Solutions East, Allen Hamaoui, highlights the significance of this partnership as "A step closer to achieving a comprehensive customer engagement solution. This is because we aim to help our clients make the most out of their investments in Microsoft environment." Such a move is bound to engage our clients' customers by natively integrating Anywhere 365 with Teams across multiple channels while being space and time-agnostic.
Moreover, Allen adds, "We are excited to be collaborating with Anywhere 365 to offer our clients one of the first global solutions for an omnichannel cloud contact center for Microsoft Teams. This surely goes to show how we are committed to our principles of adding value to clients' business."
With Anywhere365 CPaaS, businesses can leverage scalable, real-time interaction features to all parts of the company instead of limiting their distribution to contact center employees. CSE can help provide direct access to Microsoft Azure and integrate other Microsoft services, including MSN Premium and Outlook Online Services.
Such a robust integration will appeal to existing users, making them feel at home with Microsoft and available. With continuity, continuous growth, and scalability, we guarantee quality and interaction across all channels and locations, and devices, as well as time zones.
Our partnering with Anywhere365 will help businesses leverage an interface more potent than a web interface between a back office and the UCC. It also allows for interaction with several business processes simultaneously (Unified Contact Center). With this service interface (Extension window), on the other hand, a caller will be more well served, and the staff will be better served.
Empowering customers with Microsoft Teams business voice & Anywhere365
A powerful tool that boosts your agent's performance
You deal with your cards first as you only need one presence framework for the company. Still, you are increasing productivity because Microsoft's software stack already includes several different products. This new program was designed to be easy to use from the ground up.
Agent and Supervisor Applications
Extend Microsoft Teams and Skype to allow for whispering, taking over calls, or listening in on an ongoing conversation to train new coworkers, review conversations, or provide help during calls.
About Anywhere365®
The idea that anyone inside a company can be a contact center gave us the necessary inspiration to found and operate Creative. Anywhere365® was developed because of Skype for Business and Teams. The goal of Anywhere365 is to minimize unnecessary conversations by providing an effective solution regardless of location or platform. Many global businesses use our award-winning contact solutions, like Rabobank Credit Suisse, Nestlé, Philips, and 33 of the Fortune 500 companies.
About CSE
Computer Solutions East is a Microsoft Partner with expertise in providing managed IT solutions to enterprise and small businesses. We constantly innovate our offerings with the right mix of business solutions and global synergies to benefit our customers. With the latest partnership with Anywhere365, we aim to help our customers stay ahead of the curve in competition, especially when it comes to redefining their contact centers. Microsoft Teams and Business Voice users can leverage this partnership as they can now use modern tools for recording, analyzing, and evaluating digital experiences – both as a cloud service and on-premises.
CSE is a global cloud enabler with a range of Microsoft and Cisco products to choose from that assures a step ahead in the digital transformation. How about getting in touch with our certified Teams expert and discuss how you can transform your business better with Anywhere365.
Share This Post