How Artificial Intelligence Providing a Great Help in Addressing Covid-19 Crisis?
As the globe struggles to overcome COVID-19, every ounce of technical innovation and ingenuity applied to the fight takes us closer to victory. AI and machine learning are critical for better understanding and resolving the COVID-19 situation. Machine learning technology internal consistency to mimic human intellect and rapidly uncover patterns and insights by ingesting massive amounts of data. 
Organizations have jumped at the opportunity to leverage their machine learning capabilities in numerous areas, including scaling customer communications, gaining a better knowledge of how COVID-19 spreads, and expediting research and treatment.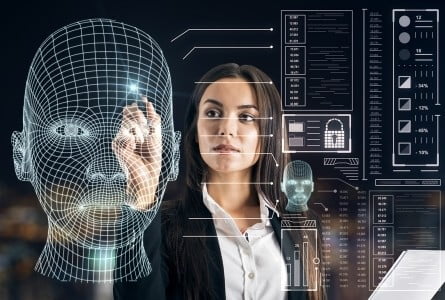 Enabling organizations to scale and adjust 
Whether small or large, public or private, every type of enterprise is developing new strategies for operating effectively and meeting the demands of their customers and employees. At the same time, social separation and quarantine remain in place. Machine learning is critical in allowing that change by enabling remote communication, facilitating telemedicine, and ensuring food security. 
This includes using machine learning-enabled chatbots to do contactless COVID-19 symptom screening and answer public inquiries for healthcare and government bodies. For example, Clevy.io, a French start-up, and AWS customer, has developed a chatbot to assist consumers in locating official government communications regarding COVID-19. The chatbot, powered by real-time data from World Health Organization, analyses are known symptoms and responds to questions regarding government policies. 
With over 3 million messages delivered so far, our chatbot can answer inquiries ranging from exercise to risk assessment for COVID-19, all without putting an additional load on healthcare and government institutions. In addition, the chatbot is being used by French towns such as Strasbourg, Orléans, and Nanterre to decentralize the dissemination of correct, verified information. 
Food processors and governments must grasp the present situation of agriculture to minimize disruptions in the food supply chain. Agriculture-related technology start-up Mantle Labs, another AWS client, provides merchants a free three-month trial of its cutting-edge AI-driven crop monitoring system to provide resilience and assurance to supply chains in the United Kingdom. The system analyzes satellite photographs of crops to alert farmers and merchants to possible problems early on, allowing them better to manage supply, procurement, and inventory planning. The technology uses customized machine learning algorithms to combine satellite imagery, allowing for near real-time crop conditions. 
Understanding how COVID-19 spreads 
Additionally, machine learning assists academics and practitioners in analyzing massive amounts of data to forecast the spread of COVID-19, serving as an early warning application for better pandemics and identifying vulnerable groups. Using data from 12 regions worldwide, researchers at the Chan Zuckerberg Biohub in California developed a model to estimate the number of COVID-19 infections that go unreported and the associated public health effects. They devised new ways for quantifying undetected infections by evaluating how the virus mutates as it moves across the population and inferring how many transmissions were missed. 
At the onset of this pandemic, BlueDot, a Canadian start-up and AWS client that utilizes artificial intelligence to detect disease outbreaks, was among the first to alert the public to a concerning epidemic of respiratory infection in Wuhan, China. BlueDot employs artificial intelligence to monitor for illness outbreaks. BlueDot uses machine learning algorithms to filter through news items in 65 languages, airline data, and animal illness networks to discover outbreaks and forecast illness spread. Epidemiologists then evaluate the findings and ensure that the conclusions are scientifically sound. Finally, BlueDot gives this information to public health officials, airlines, and hospitals to assist them in anticipating and managing hazards more effectively. 
Prediction and Tracking 
Healthcare specialists are examining the pandemic's transmission rate by combining AI and these mathematical models: 
Susceptible, Infectious, and Recovered (SIR): This model is used in conjunction with artificial intelligence to study and forecast the spread or containment. It is the most widely used mathematical agent-based model, as it is based on standard mathematical equations. Individuals who have recovered can be classified as "Susceptible-Infected-Recovered."

 

Global Epidemic and Mobility (GLEaM): The GLEaM model can be used to simulate the global spread of COVID-19. This straightforward tool enables researchers to create case studies, test and defend ideas about disease spread, and comprehend apparent epidemic varieties. Additionally, it enables teams to investigate the feasibility and consequences of various interpolation methodologies, examine dangers using model scenarios, and forecast newly emerging infectious diseases.

 

TRANSITS (Transportation Analysis and Simulation System): TRANSIMS employs novel computational and analytical tools to evaluate regional transport networks and forecast COVID-19 spread based on travel patterns and local interactions. It simulates an individual's travel behavior over a 24-hour period using survey data, including statistics on traffic volume and congestion, time-dependent delays across the whole road and transport network, and waits at crossings.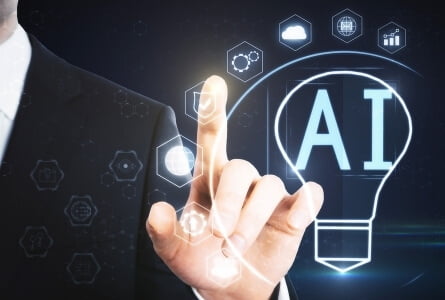 Theoretically, these models can forecast the number of positive instances and the transmission rate. Once these models generate data, researchers may submit it to HealthMap, an online data resource that aggregates publically available COVID-19 data and makes it easily accessible to aid in the disease's effective surveillance. 
AI has recently aided in identifying and forecasting COVID-19 outbreaks through the use of multidimensional data. Typically, AI-driven techniques are confined to a single data type, making it difficult to quantify the coronavirus's spread. In this scenario, the utilization of multidimensional data can assist in ensuring the trustworthiness of decision-making processes. 
As an illustration, artificial intelligence is being employed in anomaly detection (AD), recognizing unusual and unfamiliar medical image patterns (such as a chest X-ray). Additionally, AD can be used on both single-dimensional and multidimensional data. Without AI, clinicians would find it laborious to analyze and treat patients using AD-driven methods. AI may be used to determine the most vulnerable places based on the data generated by AD by tracking the number of reported cases and advising appropriate actions to contain the spread. 
Share This Post