Top 5 DevOps Predictions for 2021
The essential tool that can assist in product distribution is no longer about operations and DevOps. It is the critical factor that focuses on delivering, removing consumer & business constraints, and adding value instead of goods or features.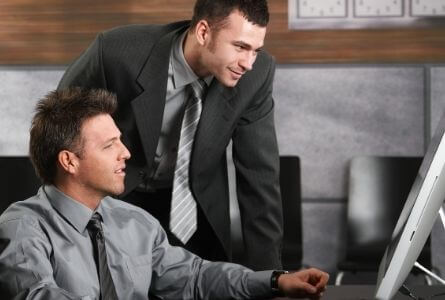 Different dynamics, such as community, transitions, team dynamics, leadership, etc., are included in the DevOps that bring about a change in the market. The truth is that DevOps offers developers a variety of choices and advantages that make it an optimal choice. 
In technology, Agile and DevOps are grassroots trends that began a few years back. Agile and DevOps have not been able to break free of technology in several ways, however. On the other hand, agile technology can help enterprises leverage various departments, including finance, human resources, procurement, and marketing. Increasingly, some senior leaders invite their entire companies to ensure business transformation. 
But this does not seem to have enabled the technology group in these other functions to unite with their colleagues. Due to the digital system's competitive impact on organizations, the discussion starts to collaborate through agile processes.  
Encourage the teams to speak to people from various functions about their experience with agile approaches to speed up this process. Questions for managed cloud service provider includes 
How agile is your business? 

 

What is your business into? 

 

What changes do companies need to make? 

 

What are the key business problems you need to address? 

 

How do DevOps on cloud services can help solve the problems? 

 
These questions will help people from various functions get to know each other as people strengthen the cooperation. Therefore, developers need to provide constant support that provides business transformation. In the future, how can it support developers? What were the assumptions made by industry leaders about DevOps? Let us provide you with a more in-depth insight into the DevOps universe. 
#1 DevOps Development will be Leaders first choice
DevOps is flourishing at a tremendous rate at present and has become a significant market choice. But with time, it will be a dynamic platform that will help the company thrive in the market. This includes the technology counterpart that evolves and helps business partners accept digital transformation through DevOps for all technologies. 
 #2 Security Trends of DevOps
 The cloud-based security work with DevOps with the serverless, Kubernetes, and other big technologies will be the next step. The industry's protection and cultural change will bring a whole new difference in the business world. The cloud DevOps will provide high frequency and new functionality that accept new processes and tools quickly. The DevOps iteration also maintains the protection of the software application. 
 #3 Autonomous DevOps Automation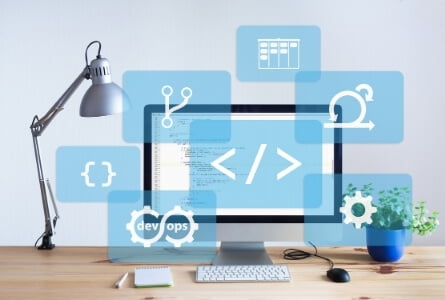 DevOps is now progressing progressively towards autonomous and advanced techniques that assist in lifecycle activities and automated outputs through phases. The ecosystem includes robotic process automation tools that help in error-prone tasks and manual task automation for better productivity. This often entails end-to-end user flow automation, interactive app augmentation, and codeless monitoring. 
 #4 Integration with AIOps 
The true potential of DevOps joins the automation flow with DevOps integration. The automation layer is supplied with AIOps, which allow the teams of CloudOps to eliminate human efforts on multi-cloud complexities. DevOps tools enabled by the managed cloud service provider are chained together to leverage AIOps from data consolidation or root cause analysis in the entire development process. 
 #5 Technology-Driven Approach 
When it comes to changing the left approach to creation that enables CIOs to give direction, DevOps is a great platform. With cloud technologies, the top-down approach will help data displacement improve the environment to be a better option. With the continuous introduction of cloud and microservice architectures, various tools are also used by different enterprise teams. This can be used for planning, version control, build automation, testing, deployment, etc. However, a new trend arises when the industry transitions towards systems that streamline management through numerous tools and teams to increase growth speed and agility. 
Many platforms also allow IT teams, to handle the rapid addition of software features easily while automating the approval process, making product creation quicker and more useful while breaking down silos. There are still several ways to deliver on DevOps' value and increase adoption, despite developments in the last 10 years. 
It is challenging for leaders to get a holistic view of how each team operates because of the large number of instruments used by developers and IT. The lack of visibility coupled with manual processes slows down DevOps' behavioral and cultural change to succeed. 
Share This Post