How to Leverage Your Cloud BI Provider for Push-down Query Capabilities
What kinds of hybrid environments do companies receive all the best of both, and how does the new cloud-based business intelligence application suite better its characteristics provide them? The most likely solution is Push-down query capabilities. 
Software-as-a-service (SaaS) has several advantages, including elasticity: the freedom to scale up or down storage and computing capacity on demand. Clients of most of the industry's leading enterprise business intelligence (BI) solutions profit from cloud elasticity but at a premium. Finally, elasticity needs all application and data elements to be elastic (compute and store), which is why cloud-native business intelligence systems need on-premises data to be absorbed into the cloud platform before analysis.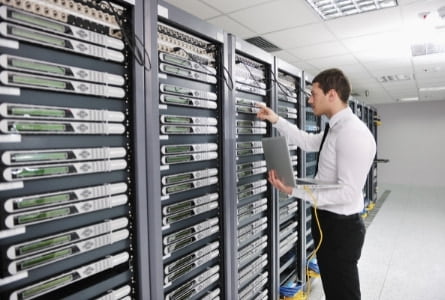 However, not all companies are prepared to relinquish control of the data contained within their firewalls. Moreover, they are ready to commit to a single cloud provider with cloud-based business intelligence; most choose a mixed on-premises and multi-cloud environment. 
But how can these companies strike a balance between the need for a hybrid environment and the advantages of a flexible, modern cloud-based business intelligence platform?  
The solution is a push-down query functionality — the ability to push a SQL query to an on-premises DBMS and transfer only the result set while barring the entire DB cloud platform. However, some data — the result collection must remain in the cloud-based business intelligence to populate dashboards and reports. 
Knowing where your data is located  
To explain how much on-premises data travels during BI operations, the following components should be included: External (at-facility or on a public cloud), the private (disk or in-memory) and browser-based databases, and the enterprise servers. Use the data architects and your cloud business intelligence platforms to work on these questions after doing a push-down mapping exercise: 
During the initial SQL or MDX query, describe your data's journey through the four components. This will help you map the physical positions of the data set (or subsets) using cloud-based business intelligence whenever you run a report or open a dashboard for the first time.

 

Describe the data journey through four dimensions when a drill-through to detail or a drill-across to a different dimension necessitates a set update. This will help you map the physical positions of the data set (or subsets) as you slice and dice the results.

 

If a link is established between a cloud BI platform and a remote database and an initial push-down query is executed, are all subsequent questions routed via the cloud BI app server? Is there now a clear relation between your BI full client/browser and the database? If your PC and database are on-premises, but your BI platform is in the cloud, your corresponding data transfer will occur entirely inside your firewall. This provides an additional degree of assurance to cloud-based business intelligence that no data is leaving your firewall.

 

Is push-down question functionality enabled for all remote DBMSs in the same way? Modern cloud DBMSs and legacy on-premises DBMSs have varying degrees of APIs, customization, and tuning; ensure that you trace the push-down query data path for each specific DBMS to your environment.

 

Is it necessary to install a component from the BI platform on the remote DBMS platform? Push-down query capability's nirvana is to limit data transfer to the maximum extent possible. This involves bidirectional "smart" communication between both the BI platform and the remote DBMS, which is typically accomplished by installing a BI platform part using Microsoft cloud business intelligence (an agent program or a stored procedure) in the target DBMS.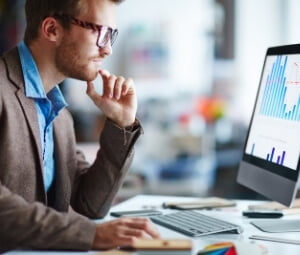 Outside costs are often correlated with acquiring a new business intelligence tool, but do they include subscription pricing, third-party charges, or undisclosed operation fees with cloud-based business intelligence? There are numerous things to be unearthed when equipping your business with the necessary cloud services. Stakeholders would like to know if there will be costs associated with user testing, system upgrades, troubleshooting, or consultation due to reengineering digital systems. 
Once you have chosen a business intelligence and analytics product coupled with cloud-based business intelligence, getting started takes time. Please consult with the vendor representative to determine what it entails and the implications on current business processes and procedures in the interim. Is the cloud business intelligence solutions vendor willing to assist with execution on-site or remotely? There are critical issues that have a significant effect on the tool's cost and ROI. 
Use the data analysis process to mitigate data flow, satisfy regulatory and analytical demands, meet the unique requirements of your BI design, and satisfy on-the-the-ground enforcement. 
Share This Post