How Paying Attention To Best Practices In Business Intelligence Helps
With the explosion of data in today's data-driven world, business leaders can feel overwhelmed. Business intelligence services help these leaders make more data-driven decisions by combining business analytics, data analysis, data visualization, data resources and infrastructure, and other tools and infrastructure. BI currently enables businesses to find ways to maximize profit, evaluate customer behavior, compare data to rivals, monitor results, improve operations, spot market trends, and a variety of other critical business activities.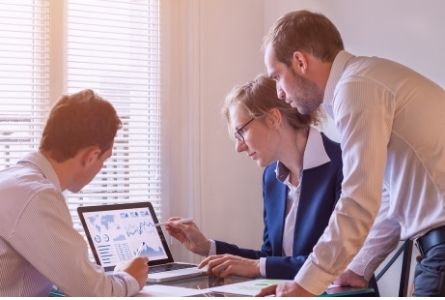 Business intelligence is used to solve a variety of issues that arise in organizations. For example, it streamlines the effort needed to locate, merge, and query the data needed to make sound business decisions, allowing for data analysis to understand patterns and extract insights. Given the current state of massive data generation, it aids in interpreting data in a comparatively shorter amount of time and addresses reduced data accessibility. Meanwhile, since collecting relevant data and evaluating it can be a time-consuming operation, business intelligence enables reports to be produced rapidly, allowing for a greater understanding of customers, industry dynamics, problem areas, and so on. 
Many existing business intelligence platforms include pay-per-use, subscription, and other pay-as-you-go solutions, allowing companies to operate at scale when necessary. It also comes in handy when companies need to monitor how their Key Performance Indicators [KPIs] are being met. Additionally, data visualization software with business intelligence services can reflect insights in easily readable graphics and visuals. 
Given the numerous advantages provided by business insights, it is past time for C-suite executives to pay attention to many good practices to help them achieve a higher return on investment. 
The first step in achieving business analytics performance is to assess which workers are familiar with and use its resources in their work. This is critical because gains would be minimal unless a company can look at the dashboard and comprehend the data presented. 
Next, before going forward with a high-quality BI implementation, it's critical to create a project plan and evaluate requirements to develop a coherent plan with business intelligence services. A comprehensive survey of how top executives, administrators, and divisions use existing data is needed for this. Then you can look at how business analytics can help you better understand the state of your divisions and programs and improve the way you carry out your tasks. After that, determine data sources and integration processes, collaborate with all stakeholders to understand priorities, achieve uniformity in desired metrics, and pinpoint the most important KPIs of performance monitoring. Companies can only create a strategic business intelligence services framework after completing the previous phase, highlighting everyone's main duties and responsibilities. 
There are a few things to bear in mind because the complexities of a business intelligence implementation can be mind-boggling. Using agile approaches whenever possible is one foolproof way to increase the likelihood of business intelligence services success. Second, make sure the team's approach is simple and straightforward to use. In the integration process, either take the manual route and depend on the company's developers and IT team to create a BI architecture for custom requirements or take the automated route. Alternatively, you can purchase an innovative integrated system on the market. 
It's also important to note that the most important and time-consuming tasks should be completed first, and then complexity can be added in iterations. Also, make sure that each metric of cloud business intelligence solutions has the appropriate visualization. Before introducing business intelligence, security measures must be put in place to secure data assets from data breaches. Organizations can manage access to data sets by configuring permission or user authentication and specifying procedures for carrying out protected data processes. 
Share This Post