The Impact of Cloud Service Providers (CSPs) In Healthcare Is Revolutionary
We see a lot of momentum and interest in the cloud as a critical enabler in the healthcare industry. Care providers can better understand and meet changing requirements thanks to digital technologies that connect procedures and services. Precision medicine uses big data and analytics to better understand health and illness, spot problems earlier, and design personalized treatment plans. 
The worldwide healthcare cloud computing industry was worth $21 billion in 2019, but it is predicted to grow to $64 billion by 2024. There has been concern about migrating to the cloud in the past, with concerns about cybersecurity, data governance and return on investment. So, what's changed, and how can healthcare executives best manage their organization's cloud migration?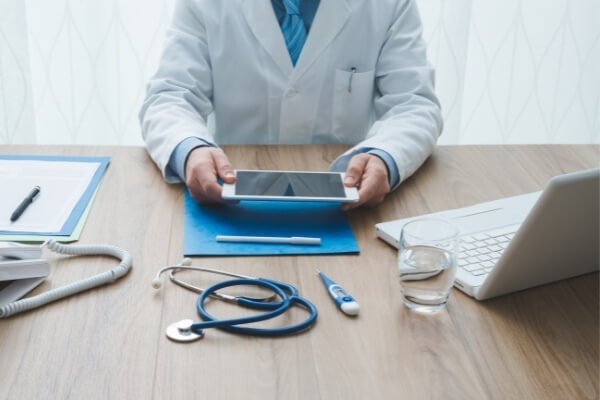 Connectivity
Connectivity is still an important goal in healthcare. We've been focusing on digital systems, including electronic health records (EHRs), enterprise resource planning systems (ERP), customer relationship management (CRM), and specialty systems in recent years. This has been vital and challenging work, but the next step is to move beyond these silos and leverage data across the entire care continuum. Traditional IT architectures make it practically impossible for businesses to assess, model, report, and share information. Cloud computing is a critical enabler of interoperability between systems, companies, and stakeholders. 
Quality of care
Electronic health records (EHRs) offer significant benefits in service quality, accessibility, and administrative simplification. The transition from paper to electronic has provided help for healthcare organizations, but the quest to attain the required quality, safety, and efficiency continues. Long-term value can be ensured by aligning an organization's cloud strategy with activities that promote better care. The potential for the cloud to underpin quality is enormous. 
Patients will have more access to their medical records.

 

From check-in through check-out, the patient experience will be improved.

 

Patient engagement, wearable devices, and EHR access

 

Focus on data analytics and insights across the continuum of care

 

Increased use of telehealth/virtual care

 

Accelerator of medical research

 

Clinicians from all over the world can collaborate in real-time.

 

Collaboration between payers and providers for chronic disease management

 
Accelerating innovation
Cloud, quite simply, accelerates innovation: the agility, flexibility, and computing power it offers enable faster introduction and evolution of entirely new ways of working, delivering services, and sharing data. It also underpins closer collaboration between providers, patients, payers, and life science organizations. Hybrid cloud services for healthcare combine the scale and efficiencies of the public cloud with the security and control of private cloud services. Healthcare organizations ' IT functions can leverage services from public cloud providers to make application development faster and more robust. Having access to more data means they can utilize machine learning and artificial intelligence to inform clinical decisions.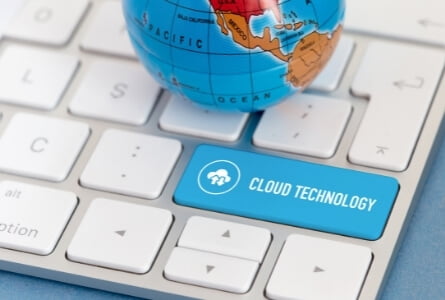 Increasing the rate of innovation
Said, the cloud accelerates innovation by allowing for the speedier introduction and evolution of whole new methods of working, offering services, and exchanging data due to its agility, flexibility, and computational capacity. It also supports increased collaboration among clinicians, patients, payers, and life science companies. Hybrid cloud services combine the public cloud's scalability and economies with the security and control of private cloud services. IT departments in healthcare firms can use cloud services to accelerate and improve application development. They can use machine learning and analytics now that they have more data. 
Cloud security concerns are being reduced.
According to the Cloud Security Alliance (CSA), healthcare administrators' top concern is security when considering a cloud project. Many of the early security issues surrounding cloud have been addressed, and cloud technology and administration have evolved. Many people today contend that the cloud provides more security. 
– Outdated technology: Healthcare companies are having difficulty securing the funds necessary to upgrade legacy infrastructure. Managed Cloud service providers use cutting-edge technology and replace it regularly, making it easier to patch and manage. Cloud computing also decreases capital expenditures and saves money. 
– Technical know-how: Healthcare institutions are a popular target for cybercriminals. Many businesses lack the technical know-how and resources to keep up with security threats. Managed Cloud Service providers have entire teams dedicated to this task and are highly driven to keep data safe. 
– Fewer vulnerabilities: Healthcare businesses are more likely to have various vulnerabilities, as well as fewer resources to find and test for them. Managed Cloud service providers devote time and resources to identifying and testing these risks, and they frequently recruit outside specialists. 
– Disaster recovery: collaborating with a cloud partner to create disaster recovery strategies saves time and money. 
Strategic planning and evaluation
The initiatives by Microsoft has seen significant advancements, both in terms of private and public offerings. Cloud service providers have made significant investments in capabilities tailored to the healthcare market. It's easier for healthcare firms to choose the correct mix of cloud services now that there's a larger pool of product offerings. An organization must recognize and assess its context and requirements to do so. Strategic planning is one of the most critical elements in ensuring that organizations get the most out of cloud technology. This entails determining organizational goals and evaluating them. 
When it comes to creating value through the cloud, healthcare leaders have been asking the right questions. Like any digital investment, strategic planning, implementation, and management are crucial to achieving those goals. Microsoft Cloud for Healthcare makes it very easy for healthcare organizations to improve the patient experience, coordinate care, and improve operational efficiency by handling health data at scale. 
Computer Solutions East will develop an IT and Azure cloud migration strategy closely linked with the healthcare organization's overall business objectives. Creating an IT operating model, evaluating cloud platforms and tools, reviewing best-in-class products, and generating a solid proof of concept are all part of the strategic effort. We look at critical factors, including the precise capabilities of different products to meet the client's functional needs and the significant regulatory and compliance requirements of the healthcare industry. 
Share This Post