Azure's Backup and Site Recovery Solve Cyber Disaster!
Today's digital age and prevalence of cyber threats demand companies employ their own business continuity and disaster recovery plans and strategies. Any form of cyber disaster must be resolved by a corresponding safety measure. Azure's backup and Site Recovery services are structured to deliver immediate and on-time services to its users.
Business Continuity
Business continuity is the top priority. What happens immediately after an attack is crucial as this may impede the business operations for a long time since key documents are hard to recover and redo. After the cyber-attack, the business must immediately react. This is so the attack will not have a severe bearing on the company's revenues by avoiding deficits caused by uncontrollable cyber disasters.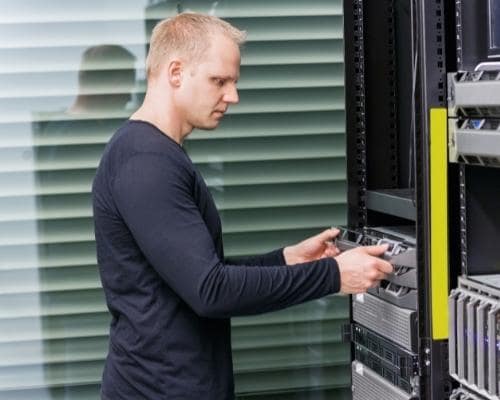 Having duplicate storage of files is integral to ensure the security of corporate files while keeping the business ongoing whenever there are threats to your data. This would serve as a secondary drive for your company's assets and components, keeping them safe and free from cyber threats.
Daily Backup
Daily backup programs have been created to assure the secondary storage of the user's files. Once the files have been corrupted or encrypted, the backup storage provides complete copies from each of the user's respective devices. With a daily backup, you are prepared for any attack since all files that have been created on each device are automatically replicated and stored by the Azure backup. In addition, ongoing workloads can also be recovered.
Backup and Recovery Services
Hyper-V Recovery Manager (HVRM) was the previous name of Azure Site Recovery (ASR). ASR enables the company to have its contingent site on-demand whenever the need arises.
The safety and strength of your company against cyber threats can only be achieved when one is assured of the fallback of the company data. When you use the Microsoft Azure cloud it allows the internal and external members of your company to have private access to the restricted files that the sender has secured. Then, the restricted files can only be opened by the specified recipients who were mentioned in the sending options.
Share This Post