Ensuring robust identity management through cloud security consulting
Identity is a new attack-surface for bad actors in the case of hybrid and multilayered environments. Organizations are migrating their most mission-critical and high-impact services to the cloud at a rising pace. Many businesses attempt to integrate their existing systems into the cloud but fail to upgrade their security programs and technologies to secure the company's new cloud perimeter. Rather than making a complete framework transition, companies rely on traditional network protection technologies to secure data in a cloud environment. 
In a hybrid and multi-cloud world, conventional network security doesn't have the same security degree it did in the past. Identity is the new shield, and it is a huge weakness for malicious actors. 
Cloud is permanent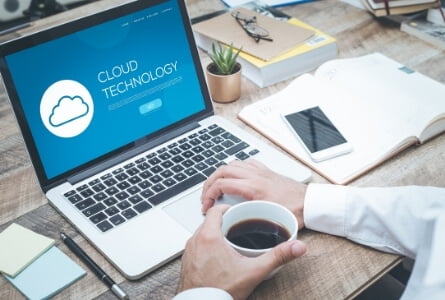 As such, we need to help users develop strong personalities and regulate access to them. If security steps are not taken, people's access credentials will be increasingly vulnerable. Know what steps security and financial reporting leaders should take to make users their number one priority and maintain trust in a cloud-first environment. 
Cloud security Requires a Focus on Identity.
Time and again, experience has shown that knowledge contained in data systems usually leaks out. Unfortunately, most cloud service users are not aware of the resources they have available to protect their privacy and data. Gartner predicts that the majority of security vulnerabilities in cloud computing would be your own. 
Criminal hackers concentrate on exploiting weak passwords, such as account information. Without cloud security consulting, enabling people to access apps and services from any computer, hackers exploit poor authentication and other identity-related mechanics to search out sensitive applications and, eventually, data. 
The safe management of external clouds includes successful identity and access management (IAM). IAM creates identity and access management controls such that only the right persons can access sensitive data. To ensure that risk management is efficient, security leaders must ensure robust identity and access protocols in the cloud. 
An identity is a Multilayered Approach.
CSE is monitoring user data only, but it is equipped with cloud security monitoring, the method of making sure that access is granted to the right people at the right time for the right cause in the right place for the right result. Analyzing these three components involves a multi-segmented approach.
1. Onboarding Right People
In the first layer of protection, your identity must be identified. This role extends with cloud security as a service where the roles are not only to human users but to any entity that could access an Internet of Things computer, bot, or machine. Demonstrating one's identity means answering the questions. 
Our popular cloud security consulting services can be used to address these questions include access control products, user authentication solutions, identity governance, identity management, customer identity, and access management.
2. The Right access to the Right Resources
Once identity has been implemented, then the resources the user has been provided. Several other items are used to succeed in this process, including centralized endpoint management, endpoint detection and response, and cloud access protection brokers. Both of these items should have their trustworthiness linked to an identity source like Active Directory, LDAP, or SAML. This layer is also where security leaders can build protocols for automated elements as many authorization queries can and should be resolved in real-time with user interaction.
3. At the Right Times for the Right Reasons, Enabling the Right Business Outcomes
The final layer is maintaining protection and privacy as a part of our cloud security consulting services. On the application side, assess the risk level and change access accordingly. Does a user need to be at a trusted location and running their application on a trusted device? Or is it capable of being accessed from anywhere? 
Now analyze the analysis behind the application and what the consumer can do with the results. If the data is private, it can be categorized based on particular data elements. Instead of giving complete access to users, give them permission to only access particular files. For complete meaning, our cloud security consulting helps understand user actions. And how much data is used by all users? If that person has repeatedly accessed several files, is that sum permissible? This provides the framework for building confidence and evaluating it. 
Using Identity to Secure the cloud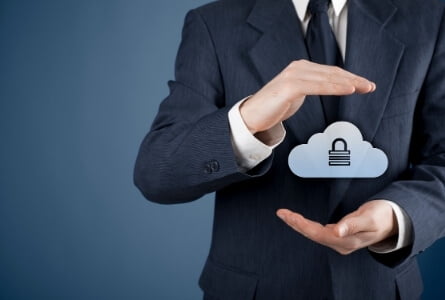 In this way, the author presents a new protection model for organizations. Companies should start with their stakeholders to design the data protection and governance framework to bring this system into practice. Security leaders need to know business strategy, governance, compliance, and IT to build a proper balance between business and security issues. 
Implementing a data governance plan and develop acceptable security policies is important before investing in security products. Introducing this approach would help ensure that goods aren't purchased and implemented in silos, leaving holes in the cloud protection approach.  
Organize information protection across all product lines, new and current. 
Identity is an important factor in cloud security consulting services, but it is not the only concern. As the foundation of a cloud protection program, good governance of identity and access management will contribute to more advanced security solutions. Focusing on an organization's distinctive identity first empowers companies to secure a hybrid and direct cost digital transformation. 
Share This Post