Ensuring Robust Identity Management Through Cloud Security Consulting
Identity Management represents the organized administration of anyone's identity and offers authentication, rights, authentication, and roles of the corporate boundaries. The key goal involves improving security and effectiveness by reducing the overall cost, repetitive activities, and system downtime. 
Businesses use cloud security consulting to handle identity and access management (IAM), often one of the most complicated and demanding jobs confronting network administrators. It is likely to worsen with time as cloud installations grow in size and complexity. 
In certain instances, bringing SaaS and cloud services under the supervision of in-house IAM systems is not feasible, and CASBs may be beneficial in these situations. 
Key advantages unlocked by network security consulting for Identity Management in Cloud Security.
Many benefits exist between cloud services and all other conventional goods. Follow the steps below to learn about some of the advantages of identity management enabled by cloud security consulting.   
Enables secure collaboration
The SaaS protocol is developed and implemented as a central point of contact for all virtual networks of suppliers, consumers, and trade partners. 
Centralized Management Systems
Cloud-based services enable business users to manage all activities and supports from a single location. Identity management may be accomplished with a single click from a centralized dashboard. 
Support on-demand improvement
A cloud-based solution shields businesses from the turnover issue. All specialists can assist and monitor 24 hours a day, seven days a week, if necessary. 
Boost Overall Productive capacity
It is well-known that service providers set up and host cloud-based services. This may also result in little or no inconvenience for users or other customers. As a consequence, many businesses opt for cloud security consulting services to boost overall productivity. 
Enhanced Network Capabilities
Identity management (IM) simplifies the process of sharing network capabilities with a grid of connected users. 
Make a move to cloud speed.
When your company demands change, your travel plans should also be modified. Keep on-premises apps up-to-date and maintain your investment in on-premises applications. At the same time, you design the ideal cloud IAM system, which may take the place of or supplement your infrastructure. 
Increase productivity via flexible business practices
When consumers need to use your program, they want the ability to do so with just one click on any device. Adding contemporary multi-factor authentication (MFA) techniques, simplifying logistics, and offering consumable APIs are just a few of the new onboarded federated apps for single sign-on (SSO). 
Investing in optimal technologies
Scale your cloud IAM to support millions of consumers with minimal changes to your infrastructure. Ensure identity is a fundamental component of any zero trust plan by integrating threat management and information security. 
Enabling Enterprise-Wide IAM Infrastructure
Developing a rigorous IAM strategy for cloud deployments requires the installation of several specialized technologies. Implementing a new IAM system or optimizing an existing one is predicated on several fundamental concepts that involve leveraging top cloud security consulting services.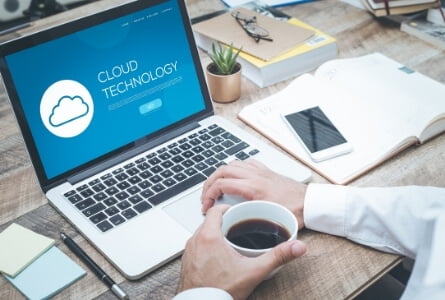 The most critical of these is to take a comprehensive approach. Most IT administrators have a secure system for managing the performance of deploying new software, including protocols for deciding on and giving access rights to key staff groups. Now examine the analysis that underpins the application and the implications for the consumer. If the information is confidential, it may be classified according to certain data components. 
However, IAM should be used to more than only in-house software installations. Even most access control companies may be missing similar mechanisms for controlling IaaS and SaaS deployments. Indeed, these systems often suffer from an (accidental) surrender of responsibility for access control. In-house IT administrators assume that the provider is responsible for security, while the provider thinks their customer is responsible for security. 
Rather than granting individuals unrestricted access, allow them only to access certain files. A clear understanding of user activities is only possible with our cloud security consultancy. How much data does the whole user base use? Is that amount acceptable if the individual has viewed many files several times? This helps you develop your confidence and gives you a chance to test it. 
Cloud security consulting providers offer an excellent foundation for creating a least-privileged permissions model. As your organization's cloud adoption increases, the issues described above and others may become evident, and you may need to consider multi-cloud solutions to address them. 
Share This Post