Promoting Data and Network Security Amidst Remote Work Environment
The pandemic-laden remote work has transformed the way how businesses approached employment.  In addition to forcing companies to expedite their technological change and remote work plans, many workers learned and changed their work habits in detail. Many of them were remote workers for the first time because of the pandemic.  
The need for security awareness training has increased in recent years as hostile actors have become more aware of the possible learning gap and have started to evolve new methods of taking advantage of the unwary.
Key Tips for Security implementation in the remote work environment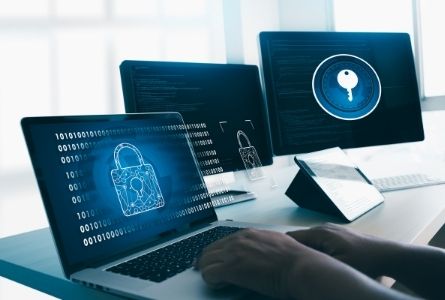 Develop a work from home policy, communicate it to all workers, and emphasize that working from home is a benefit that needs full compliance with the procedure.

 

Require the employee to establish a dedicated workspace at home and produce proof — such as photos — that the area is configured per the employer's requirements.

 

Follow up on compliance regularly.

 

Require workers to show that their renter's or renter's insurance would cover any possible equipment damage or liability.

 

Examine the employer's insurance policy to ensure that all contingencies are covered, including business travel incidents.

 

Make it very apparent that computer security concerns will be monitored. Employees who want to use their own pcs should be forced to install security measures.

 

Keep an eye on your workers. Maintain regular communication, including conference calls.

 
Security Bottlenecks in the New Normal
In defense, we regret how often new policies are adopted without regard for threat defense. This is also true of the present surge in remote employment, particularly for companies that had not considered it before. 
Cybersecurity should no longer be taken lightly, and it was quickly discovered that working remotely introduced additional security concerns. The concept of "Carry Your Own Device" was well underway – or, more precisely, "Use Your Device," given that no one was carrying it anywhere. Some of the most critical security concerns associated with this contemporary style of operation using Cisco security solutions. This involves the need to safeguard the endpoint, enact legislation governing permitted apps, secure wireless networks, and, of course, educate the public about scams. 
Tapping on the Cisco Security Solutions for Remote Work Environment
Globally, businesses saw an increase in cybersecurity threats or warnings during the pandemic, as bad actors attempted to exploit possible security holes created by individuals remotely accessing the workplace network and cloud services. Sixty-one percent of people worldwide indicated that their businesses had seen a 25 percent or more increase in cyber threats or warnings since COVID-19 began. Likewise, this was the case for 55% of small companies, 70% of medium-sized businesses, and 60% of big corporations. 
The two most popular methods employees use to link their work- and home-based computing devices are connecting them via home Wi-Fi or other personal networks or use their networks to interact with apps in the cloud. Requiring increased protection and IT support imposes an excessive burden on both privacy and IT personnel who have to deal with the influx of personnel and their associated gadgets. Policies and controls once placed at headquarters must now travel with them to follow workers wherever and when they want to access. 
However, it is accompanied by a disturbing shadow: attackers have recently launched more phishing operations to deceive users and steal data from them, as well as to corrupt newly remote workforce systems with malware. 
Businesses must provide a hybrid work environment that is flexible, safe, and secure, with workers going on and off the network with comparable levels of protection. As business and information technology executives implement substantial changes to their management and business objectives, cybersecurity should serve as the bridge for companies to achieve their full potential.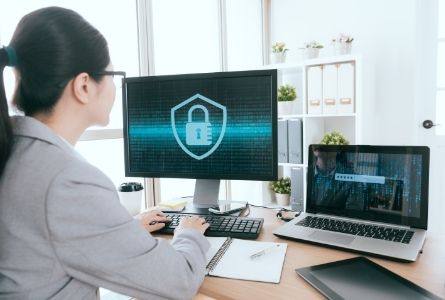 SecureX As a Solution
SecureX is a cloud-native platform experience that bridges the gap between Cisco's security and communications portfolio and your current infrastructure. It is interconnected and open for simplicity, centralized in one place for visibility, and automates processes to optimize operational efficiency. 
Cisco SecureX integrates all of our protection solutions (with third parties) to safeguard customers and PCs regardless of their location. SecureX is pre-installed on all Cisco products. Businesses can leverage their cloud-native architecture and connects extensive technology portfolios to our clients' security networks, enhancing flexibility, visibility, and speed. 
SecureX provides customers with a consolidated picture of their worlds, removing the need for them to toggle between several dashboards to analyze and address issues. Additionally, it enables users to streamline common processes for managing activities like threat hunting and system vulnerability identification using Cisco security solutions. 
Encourage increased employee knowledge and empowerment about cybersecurity. Additionally, organizations must raise employee knowledge of the critical nature of security-centric activities such as educating to detect phishing attempts, implementing a strong password policy, and maintaining software updates. Cybersecurity training must be a once-a-year, compliance-oriented course that the majority of workers despise. It must be ingrained in the culture. 
Share This Post