The Next-Gen Networking: What businesses can expect?
Many customers have a fascinating narration of networking. They use Meraki technologies throughout the operations of organizations while appreciating the cloud-native, quick deployment, and ease-of-management capabilities. This leaves a lasting effect for Cisco Meraki users, motivating the desire to get the best out of Meraki solutions. Enterprises are leveraging the Meraki platforms to handle over 5,000 employees' networking needs and do so with a relatively small team.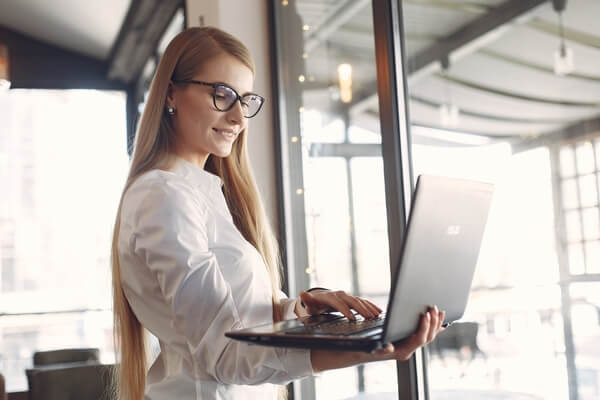 CISCO network solutions also provide a way for the webcast as many organizations adjust to the pandemic, managing remote work, introduced security, and redesigning the future of digital transformation plans. SD-WAN implementation was high on the priority lists of each of these organizations. No surprise to me, considering the increasingly dispersed form of work during the pandemic.  
Another common trend was a renewed dedication to investing in networking technology that helps digitize company processes. One epiphany brought about by the pandemic is the need for networking scalability and agility. Many mid-sized enterprises were ill-prepared with company continuity and healthy solutions to enable remote work. 
In a post-pandemic world, what is next for networking? Check out the prospective trends and how they can affect businesses.  
Automating Networks: Eventually, companies expect to implement higher levels of network automation to have higher uptime and application availability levels. The networks of today's Communication Service Providers (CSPs) are becoming more dynamic and diverse. The need to continuously modify network settings and configurations to satisfy consumer expectations adds enormous complexity. Due to the flexibility of 5G networks, it is impossible to operate them efficiently without a significant degree of automation.  
Tailoring the cellular networking: The private cellular networking would be given greater consideration because the licensed spectrum is opening to U.S. companies through new models such as CBRS/OnGo Cellular communication will serve as just a redundancy for wired and wireless enterprise networking as for those implementations that have specific propaganda problems. 
5G and Wi-Fi 6 Will Infiltrate Our Homes and Businesses: Next year, there will be a competition between 5G and Wi-Fi 6 for home and business use. While this isn't precisely a trend, it is something to keep an eye out for next year. 
Cellular carriers now have a chance to deliver on their promises of bringing 5G directly into our homes and businesses via personal 5G cellular networks. By the end of 2021, we'll see ISPs unite around 5G NR and make a push to migrate connections away from large-scale infrastructure and toward small-scale connectivity in our workplaces and homes. 
This might help address the issue of having so many networks connected simultaneously — a problem exacerbated by IoT — by further reducing wireless network performance. However, Wi-Fi 6 promises to tackle the same problem as 5G and has a far simpler market entry, which is why I'm not certain that 5G from major ISPs will prevail in the battle for small-scale wireless networking. In 2021, pay close attention to how ISPs tackle this emerging market sector.  
Efficient Implementation of SD-WAN implementation: SD-WAN replaces routing and adds features such as application-aware route selection across multiple connections, centralized orchestration, and native security. As a result, it encompasses both established and new suppliers from various industries (notably routing, security, WAN optimization, and SD-WAN), each with its unique differentiators and constraints. Secure Access Service Edge (SASE) may be a new term, but the definition does not. Speedy adoption of SD-WAN will continue, which whirls cloud agility and SaaS with continuous protection of information. It is important to incorporate each factor in that it reduces the complexity and organizational costs of handling disparate instruments.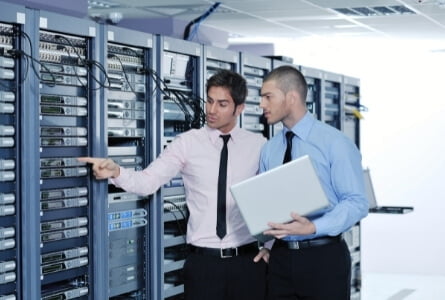 Eventual thoughts 
The CISCO network solution providers can help redefine the networking with a new variable in each scenario that could seriously affect an outcome. In certain respects, the pandemic may serve as a significant catalyst for the future of networking, considering some of previous experience and insight into what matters the most to business. Therefore, businesses and service providers should be better positioned to meet the potential networking needs of staff and subscribers. 
Many top enterprises are empowering personnel that is dedicated and responsible for internet services and carrier services. There are high-tech industries inclined towards research and analysis. Here, the role of networking as many enterprises looks to leverage the accuracy, completeness, or adequacy of available CISCO network solutions. As more businesses turn to CISCO, we at Computer Solutions East provide the necessary expertise and tools for those looking for a comprehensive solution. 
Share This Post